Humpday News Dump: 20 Las Vegas Stories You Might Have Missed
There's a lot going on in Las Vegas, as always, and we can't let Twitter have all the fun.
Here, then, are some stories you may have missed, along with our subimbicilic take on said news.
We are also calling dibs on "Subimbicilic" as a future band name.
1. MSG Sphere is Imploding
While almost everyone is excited about U2 being the opening act for the MSG Sphere, the project appears to be a full-blown boondoggle.
MSG Sphere is going to cost at least $2.2 billion, and it's being reported U2 will get $10 million and 90% of the box office. And they say Las Vegas doesn't do loss leaders anymore.
It's also being reported two top executives at MSG Sphere have been given the boot.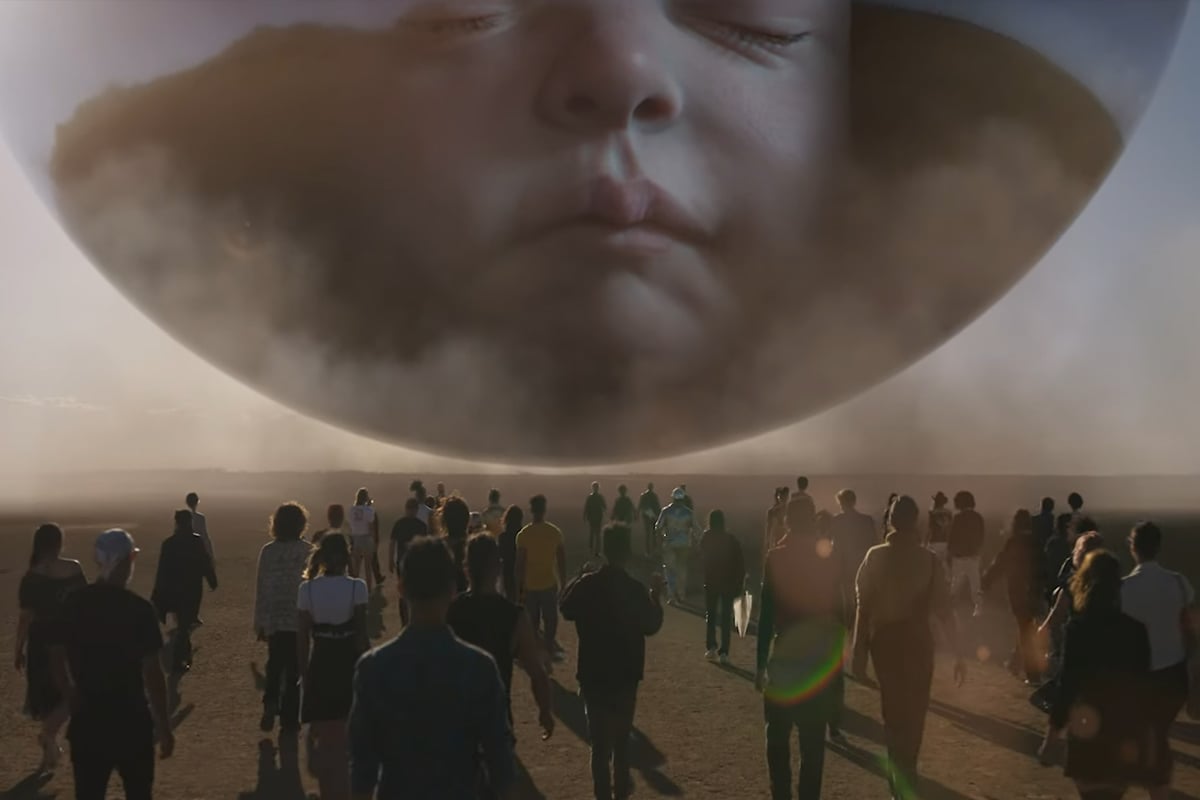 An alarming element of recent stories is MSG Sphere hasn't found any corporate sponsors yet (translation: yikes) and it seems the company's main revenue strategy is showing movies. We are not making this up.
According to the New York Post, "As it raised a $275 million loan from J.P. Morgan in December, MSG projected that in its first full year, the Sphere would present between 400 and 500 film screenings, attracting three million to four million customers with seats priced as high as $50 each."
If the Sphere were a crystal ball, it would reveal the words "Chapter 11."
2. Las Vegas Super Bowl Logo Evokes Collective Meh
Following the hoopla of the Super Bowl, the NFL revealed its logo for the next Super Bowl, to be hosted by Las Vegas.
The logo features the Las Vegas sign and what appears to be an office park.
HERE IT IS! The official logo for Super Bowl LVIII. #ItsHappeningHere pic.twitter.com/mivKW7XKKc

— Las Vegas Super Bowl Host Committee (@lvsuperbowlhc) February 13, 2023
Sadly, Las Vegas only has one iconic structure, the "Welcome to Fabulous Las Vegas" sign. Props to whatever Fiverr designer came up with this, though. This cost savings, along with soliciting volunteers to work the 2024 Super Bowl, the NFL is going to save a fortune, funds which we're sure will be devoted to further concussion research.
3. Nevada Sportsbooks Win an Average of $30,000 from Super Bowl Bets
According to the Nevada Gaming Control Board, the 185 Nevada sportsbooks won $5.5 million from Super Bowl wagers. That averages out to about $30,000 per sportsbook. Or, as it's called in casino parlance, "pocket change."
We hear a number of beers were sold at Super Bowl events as well, so sports isn't a complete waste of time.
PRESS RELEASE: The @NevadaGCB has published revised wagering totals for #SuperBowlLVII : pic.twitter.com/u24BLjDbNO

— Nevada Gaming Control Board (@NevadaGCB) February 15, 2023
4. William Hill Tanks During Super Bowl, Still Down
In a bigger brouhaha than Rihanna's flashing the Illuminati symbol during her halftime show, the William Hill mobile sports betting app crashed during the Super Bowl due to an "unforeseen technical issue."
— William Hill US (@WilliamHillUS) February 14, 2023
Physical William Hill locations are operating, but app users are still feeling the pain as the app has yet to come back online as of this writing.
5. Rumors of Rio Pillow Shortage Confirmed by Robot
There have been a flurry of rumors recently about a pillow shortage at Rio. Weird.
Pillow kerfuffle officially confirmed by robot. https://t.co/8TpzbjQgst

— Vital Vegas (@VitalVegas) February 15, 2023
We're told each room at Rio gets two standard pillows, but guests often request additional pillows, which the hotel provides two at a time. Those "spares" are sometimes depleted on high occupancy nights. Housekeepers report they sometimes find a dozen pillows in a room. The above interaction was at midnight, and Ivy (the concierge bot) is managed from a centralized location by Caesars Entertainment (not at Rio), so there can be a delay in the information provided. We're told the situation has been exacerbated by groups sneaking into rooms (as opposed to the typical occupancy of two people), creating even more demand.
6. Rio Owner Snags $850 Million in Capital
In brighter Rio news, the resort's owner, Dreamscape, has raised $850 million in capital. A portion of the funds will be used for a major renovation of the off-Strip resort, and Dreamscape is expected to take over operations of Rio from Caesars Entertainment in 2023.
We're excited for this renovation project to get started, as Rio has been neglected and we'd love to see it returned to its former glory.
7. Wynn Resorts Receives 24 Five-Star Awards from Forbes Travel Guide
According to a news release, Wynn Resorts "has maintained its 24 Forbes Travel Guide Five-Star Awards in 2023, more than any other independent hotel company in the world. In addition, Wynn Las Vegas, Encore Las Vegas, and Wynn Palace remain the three largest FTG Five-Star casino resorts in the world."
This is an incredible accomplishment, and could provide some misdirection while Wynn deals with its "Awakening" problem.
The resort's new show cost north of $150 million to produce, and has had lackluster results so far. The show is being rejiggered, but it's set to lose an estimated $20 million a year if ticket sales don't pick up. Luckily, Wynn has an excellent public relations company, specifically, the Las Vegas Review-Journal.
8. Shocker: Slap Fighting Safety Causes Concern
The world's dumbest sport has suddenly caught the attention of the Nevada Athletic Commission. You know, the organization that approved this idiocy in the first place. Read more.
9. Santa Fe Station is Getting Its Stoney's Back
The off-Strip Santa Fe Station has announced the return of Stoney's North Forty, a bar and entertainment venue. Stoney's closed at Santa Fe in 2009. There's another location at Town Square.
The country-themed space will debut this summer, and will feature live music, boot scootin' and a mechanical bull, unless lawyers get involved.
ANNOUNCEMENT: Santa Fe announces the return of Stoney's North Forty with an all-new bar and entertainment space, set to debut in late summer! pic.twitter.com/xcq4kAyzOy

— Santa Fe Station (@santafestation) February 15, 2023
10. Mark Wahlberg Spotted Shooting New Flick Around Vegas
The former Marky Mark has been seen shooting a new Netflix film, "The Family Plan," at various Las Vegas locations including Aria and The Strat.
Follow-up: Marky Mark confirms filming for "The Family Plan" at Strat. https://t.co/YBFn8cQkTK https://t.co/aLAKVKq5hJ

— Vital Vegas (@VitalVegas) February 15, 2023
Wahlberg posted a video thanking the team at Strat. Wind gusts interrupted the filming for a time, but it seems they got the job done.
11. Las Vegas Hit by Massive Blizzard
On Feb. 14, 2023, Las Vegas was hit by a blizzard that included flurries resulting in snowdrifts up to a millimeter deep. Las Vegas is known for its resiliency, so relatively few disruptions were reported.
We will rebuild. pic.twitter.com/vS3ylcdxKD

— Vital Vegas (@VitalVegas) February 14, 2023
12. Guests Informed Banger Brewing to Close April 1
A downtown brewery is rumored to be closing, but the date has been elusive. Guests are now being told Banger Brewing closes April 1.
Banger Brewing is telling guests they'll be open until April 1.

— Vital Vegas (@VitalVegas) February 15, 2023
13. Twerking Monument Unveiled at Marriage License Bureau
We are a frequent critic of art (and the lack of it) in Las Vegas, but this one speaks to us. On Feb. 14, 2023, a sculpture honoring the influence of twerking has been unveiled at the Clark Co. Marriage License Bureau. Thongs of people attended the unveiling.
With love & partnership, a 200 lb "Big Heart" sculpture—donated by Life is Beautiful—was unveiled this morning at the #ClarkCounty Marriage License Bureau! ♥️ Couples can take pictures in front of the sculpture, proposals are encouraged, but no wedding ceremonies are allowed. pic.twitter.com/25mfePWwJd

— Clark County Nevada (@ClarkCountyNV) February 14, 2023
14. Katy Perry and Luke Bryan Announce New Show Dates
In an adorable video, Resorts World headliners Katy Perry and Luke Bryan announced new concert dates for 2023.
JUST ANNOUNCED! 🎉 International pop star @katyperry and world-renowned country music superstar @lukebryan announced the addition of new 2023 dates to their unforgettable residencies, at Resorts World Theatre. Tickets go on sale this Friday at 10 a.m. https://t.co/vHIC4j8DlJ pic.twitter.com/ILKqCCSvxG

— Resorts World Las Vegas (@ResortsWorldLV) February 13, 2023
15. Rumor: Las Vegas Festival Grounds Not in the Running for A's Stadium
We share what we hear, and we're hearing a Letter of Intent from the Oakland A's to use the Las Vegas Festival Grounds for a stadium has been rejected by TI and Circus Circus owner Phil Ruffin. If true, that leaves the Tropicana site as the most likely candidate for a stadium should the A's come to Las Vegas.
Rumor is Oakland A's submitted a Letter of Intent (LOI) for the festival grounds at Las Vegas Blvd. and Sahara Blvd., but Circus Circus owner Phil Ruffin has nixed the deal.

— Vital Vegas (@VitalVegas) February 14, 2023
16. New Lounge Planned for Bellagio
Bellagio's former casino host office has been walled off. We're told the space will be a new lounge, specifics unknown, but it's Bellagio, so it will be fancy.
New lounge in the works at Bellagio, formerly the casino host office. (h/t @jarredthegeek) pic.twitter.com/kiNIX2YZqL

— Vital Vegas (@VitalVegas) February 12, 2023
17. Atomic Range Construction Starts at The Strat
A new TopGolf-style golf venue has begun construction at The Strat. The $70 million Atomic Range is expected to open in late 2023, and will feature 103 separate hitting bays and a 12,000-square-foot Astrocade, whatever that might be.
Atomic Range has started construction at The Strat. Archive: https://t.co/NxzQ38j1Gy (h/t @JamesInLasVegas) pic.twitter.com/TI360VmIzg

— Vital Vegas (@VitalVegas) February 9, 2023
18. MHA Nation Acquires Land on Strip, Nobody Knows Why
The Three Affiliated Tribes on the Fort Berthold Indian Reservation (also known as MHA Nation, for Mandan, Hidatsa and Arikara Nation) entered an agreement to purchase the site of the long-shuttered White Sands Motel, near Luxor on the Las Vegas Strip.
MHA Nation has spent about $100 million for various parcels in the neighborhood, including the former Route 91 Harvest music festival site. The tribes describe the acquisitions as an "investment," but haven't shared plans for how the parcels will be used.
19. Red Rock Sets Opening Date for Naxos Taverna and Kallisto Oyster Bar at Naxos
Red Rock Resort will open two new food concepts on Feb. 18, 2023. The restaurants are Naxos Taverna and Kallisto Oyster Bar at Naxos. Naxos Taverna is Greek, and Kallisto Oyster Bar is, well, oysters. Plus 25 kinds of fish, if you're into that kind of thing.
The new restaurants follow the opening of Lotus of Siam at Red Rock Resort, and the delicious Nielsen's Frozen Custard which we're working out way through the menu of for blog research purposes.
20. Virgin Opens Betfred Sportsbook After Two Year Wait
The Betfred sportsbook at Virgin (technically, Betfred at Mohegan Sun Sportsbook, it's complicated) has opened after a longer-than-expected approval process. Virgin has been without a sportsbook for two years. The delay caused at least one casualty, the resort's sports-themed Money, Baby venue, that closed in June 2022. Let's just say the partnership between company managing the venue (Clive Collective) and hotel ownership didn't end well. Here's the official announcement of the sportsbook opening.
Betfred sportsbook is finally open at Virgin. pic.twitter.com/tPxrkR5Gbr

— Vital Vegas (@VitalVegas) February 10, 2023
That should bring you up to speed on all things Las Vegas. Are you not entertained?
It's a rhetorical question.