New Swinger-Friendly Venue Headed to The Strat
A new golf entertainment destination, Atomic Range, is slated for The Strat.
Why, what kind of "swinger" were you thinking of, freak?
Strat has partnered with Flite Golf & Entertainment to build a 92,000-square-foot complex along the lines of TopGolf, which we love, and we aren't even a golf person.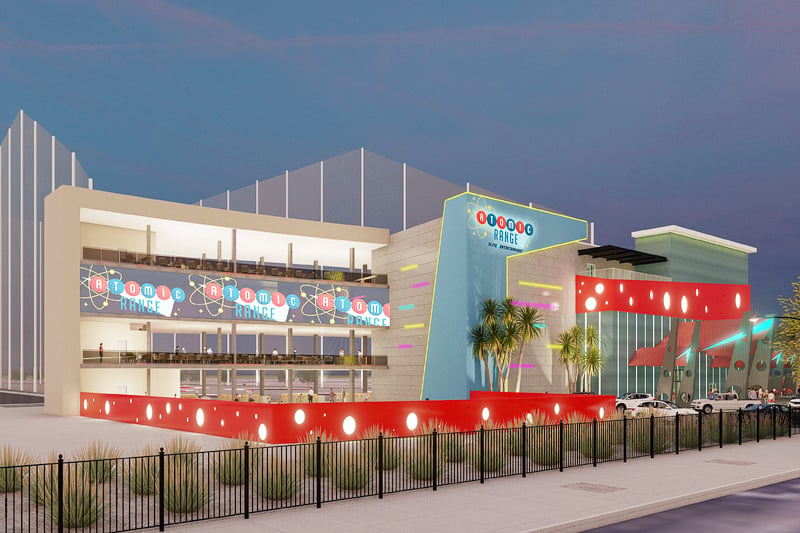 The Strat's contribution to the golf attraction is seven acres of undeveloped (translation: non-revenue generating) real estate.
Strat will share in the gross revenue generated by the Atomic Range.
To give everyone more things to remember, Flite Golf has partnered with Century Golf, a company which has managed more than 500 golf facilities worldwide.
The project is expected to break ground in mid-2022, with a completion date by the end of 2023.
The project will cost about $70 million.
Atomic Range will sit in the spot where the "Celestia" tent was, just north of The Strat.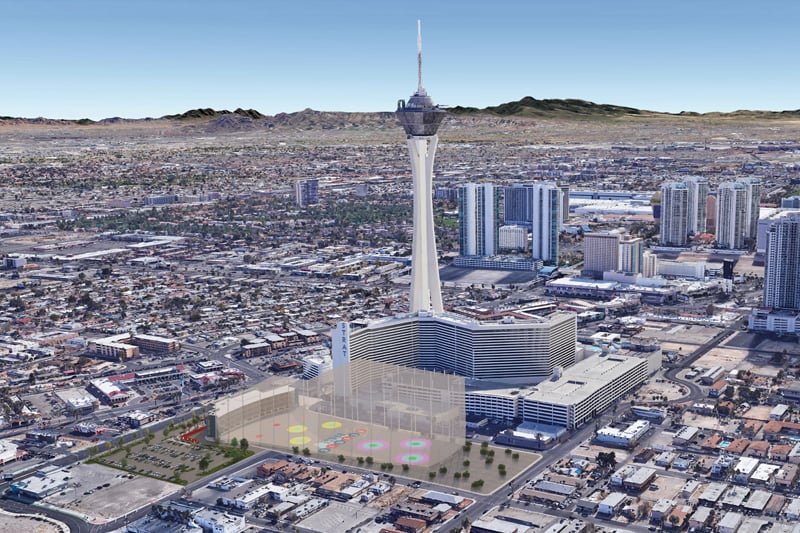 The news release about Atomic Range was light on details about the actual range, but it's sort of what you'd expect.
Atomic Range will be "a premier golf entertainment destination that offers an immersive, technology-enhanced experience through game play and entertainment. Atomic Range will span nearly seven acres, rise four stories and host 103 separate hitting bays when it opens in 2023. It will also include four bars, meeting space and a 12,000-square-foot Astrocade."
Immersive Bays would make a great band name.
The bottom line is Atomic Range is TopGolf, but closer to downtown, which is a win in our book.
As Las Vegas pivots to appealing to conventioneers, a golfing range seems a good bet.
While these attractions have golf, they aren't really about the golf. They're about the party, and golfing is what you do to have something to talk about.
This is a great move for The Strat and its owner, Golden Entertainment. Minimal cash outlay, a good deal of potential upside.
Las Vegas is betting big on sports for its future, and Atomic Range is ready to join the club.
That's right, we went with a "club" joke. It was either that or a "balls" reference. It's called maturity.