High Roller Observation Wheel at The Linq Comes Full Circle
The High Rolller observation wheel at The Linq has come full circle, or at least it looks that way to the naked eye.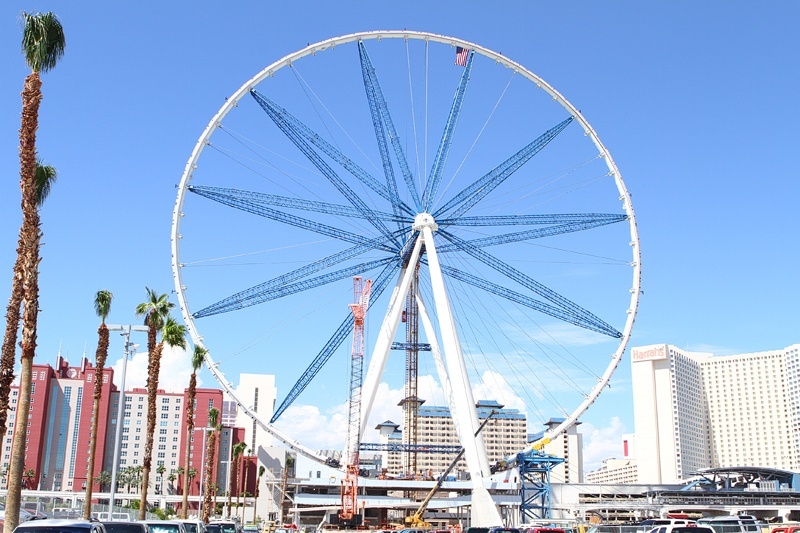 In fact, the wheel's rim has one more segment still to be put into place, but it's hidden, so for the purposes of photo ops, have at it!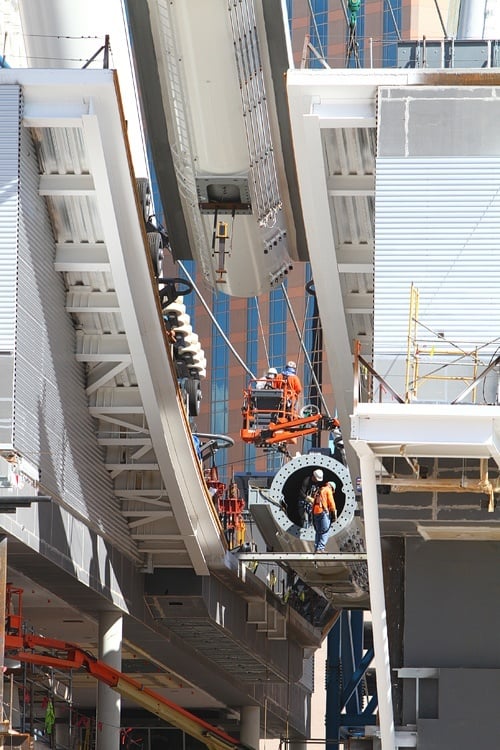 The last remaining rim section is likely to be installed on Sep. 9 or 10, 2013.
Here's a little video action of the wheel.
Each of the rim sections is 56 feet long and weighs 90,000 pounds, and the one pictured below is the last one left, the 28th.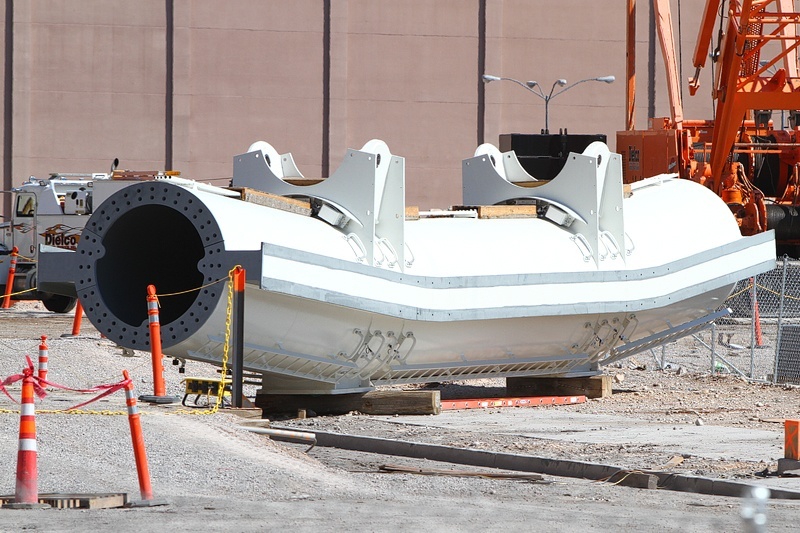 No matter which angle you view the High Roller from, it's truly a sight to behold, and we've been loving our nearly daily pilgrimages to the construction site.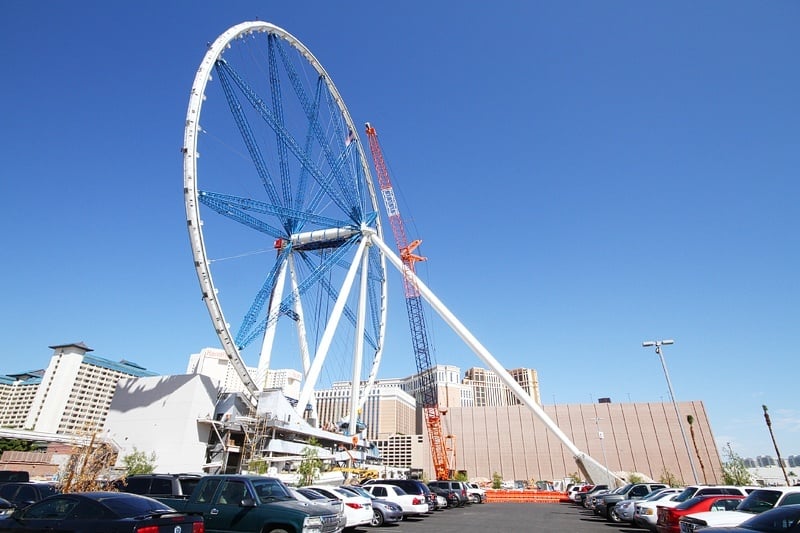 Check out all our past posts to see the amazing progress that's been made to what will be the world's tallest observation wheel, the High Roller.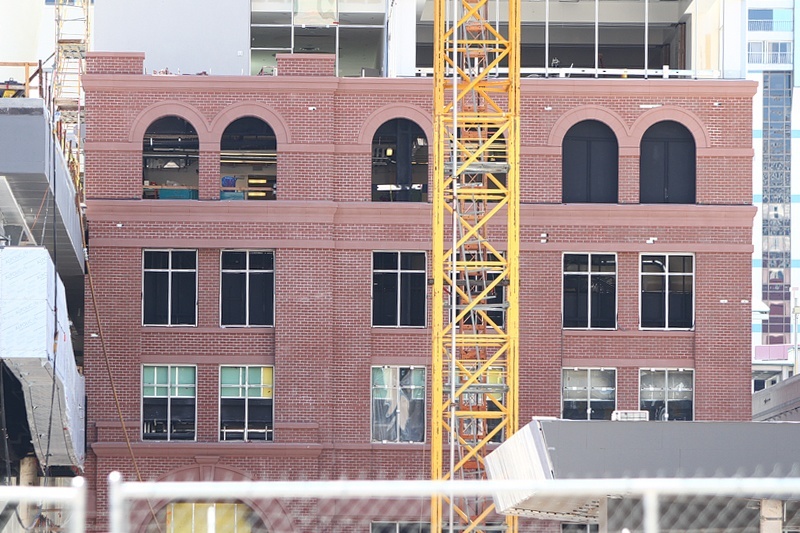 Next, the High Roller will get its compression cables, then its 28 passenger cabins, each with a capacity of 40 people. People much braver than this Las Vegas blog, we might add.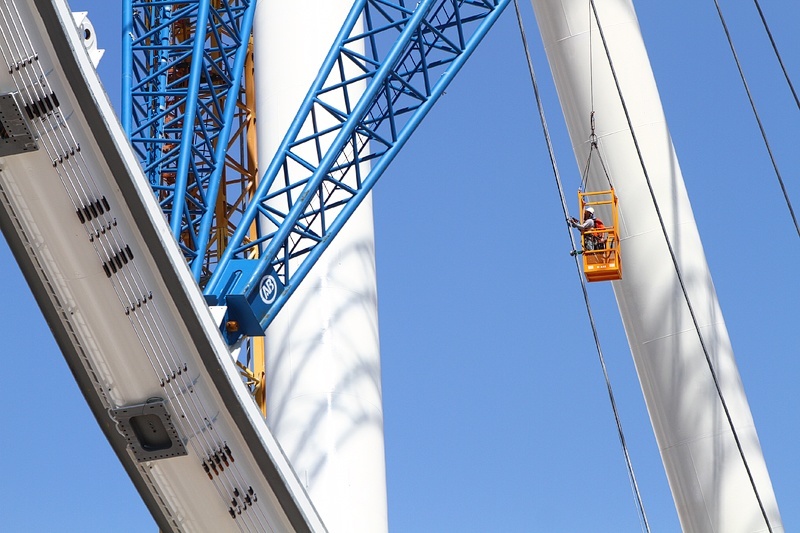 If you love the High Roller as much as we do, this would be an awesome time to bookmark our site. Better yet, follow us on Twitter or "like" us on the Facebooks. We'll wait.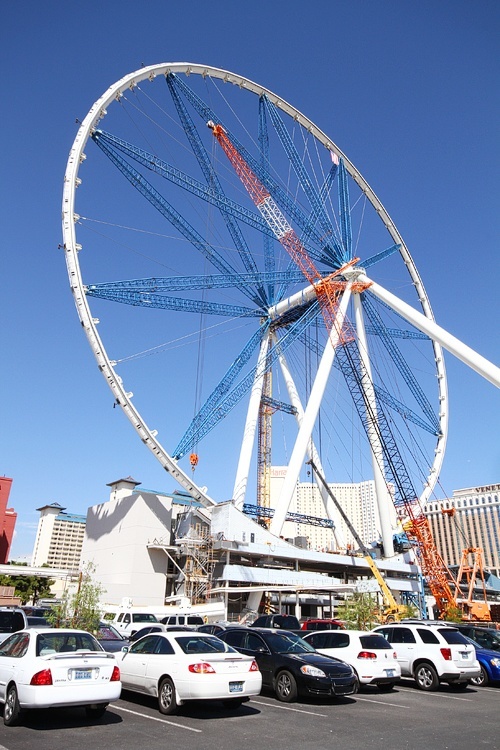 Visiting the High Roller construction site has already become one of the city's best free things to do, and the gawking is sure to continue through the wheel's opening in 2014. Officials are being cautious about naming an opening date, but mid-2014 is fine with us.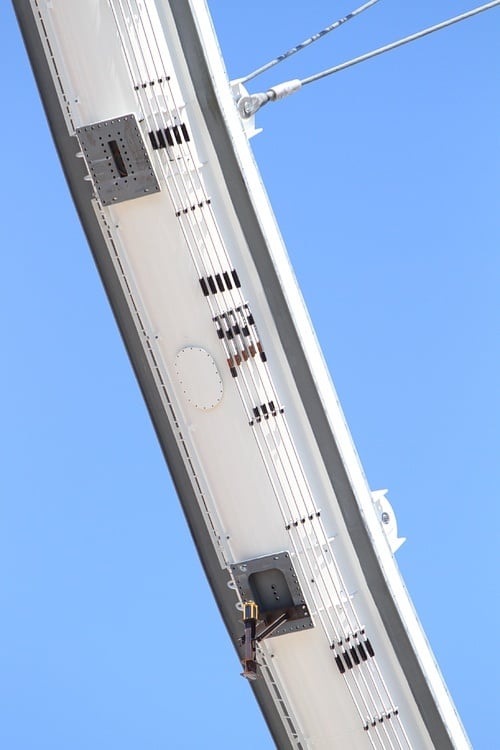 It's about time we gave some props to the guys who have built this stunning structure. So, Ryan, thanks, to you and all the people building the High Roller, often in 100-degree-plus weather.

It's been a year since construction of the High Roller commenced, and we were there when there was just some sand and a couple of plinths.
The photo below is from the High Roller construction site on July 24, 2012.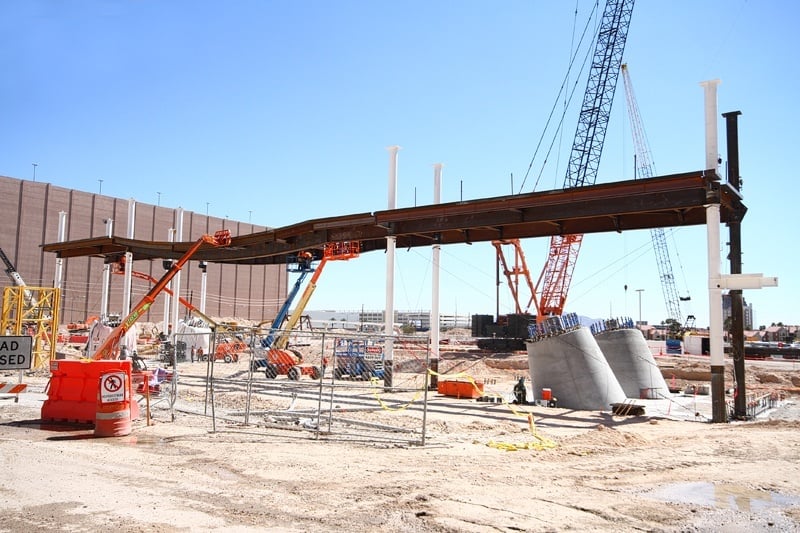 What a journey, so far.
We've got more photos of the High Roller Ferris wheel in our exclusive gallery, below. Check back again for more High Roller observation wheel updates. Because, trust us, there will be more, like it or not!
High Roller Wheel - September 6, 2013