Gordon Ramsay Confirms New Restaurant at Harrah's
Celebrity chef Gordon Ramsay took his sweet time confirming our scoop about his new restaurant at Harrah's, but Ramsay's Kitchen opens in fall of 2022.
We are appreciative that at no point during his restaurant announcement did Ramsay call us a donkey for ruining his surprise roughly nine months ago.
Vegas is one of my favourite cities and that's why I couldn't be more excited to be bringing #RamsaysKitchen to @HarrahsVegas this fall ! Can't wait to be back soon Gx pic.twitter.com/Hxe7W2UCMP

— Gordon Ramsay (@GordonRamsay) March 22, 2022
And, no, not everything has to be about us, probably. There are also fresh renderings!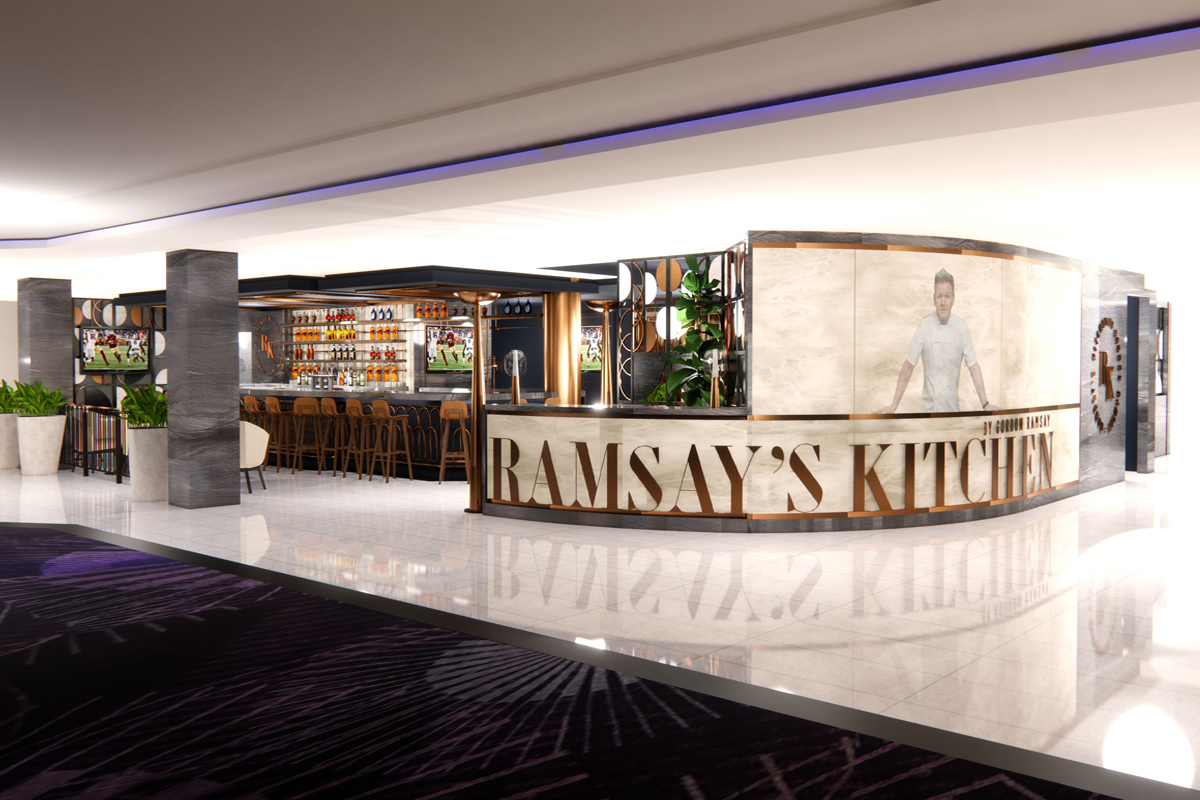 As is our way, we had to make sure Ramsay's Kitchen will stock Captain Morgan. Confirmed.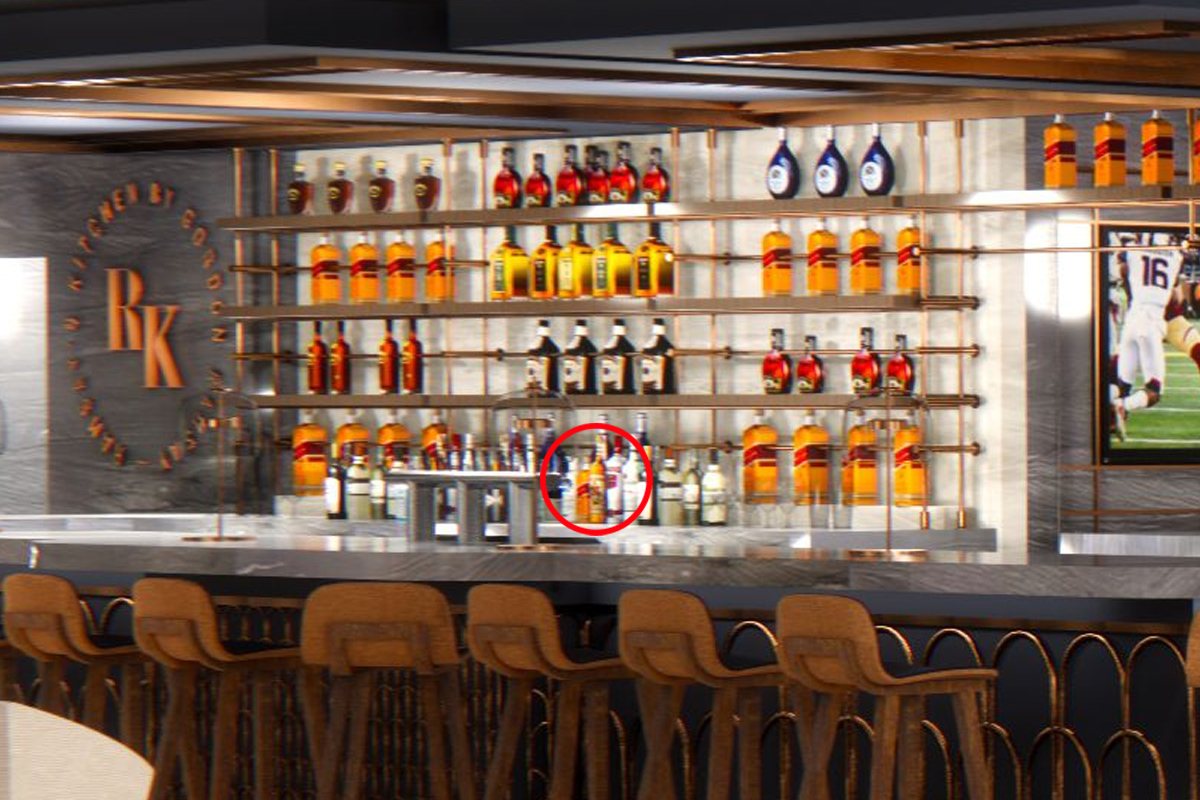 Ramsay's Kitchen is the chef's sixth restaurant collaboration with Caesars Entertainment in Las Vegas.
The partnership has been exceedingly lucrative for Caesars Entertainment and Gordon Ramsay.
Based upon his previous contracts, Ramsay gets a hefty 5% of his restaurants' gross sales up to $10 million in sales. Sales in the $10-15 million range earn a 5.5% cut, and sales of more than $15 million reap 6%.
For the most part, Ramsay's restaurants are operated by the Food & Beverage team of Caesars Entertainment, and they do a solid job with these venues.
Beyond having his name on the place, Ramsay's involvement in his Las Vegas restaurants is minimal, although the chef is required to visit his Las Vegas locations at least once each year, for at least 24 consecutive hours.
He's also contractually required to allow himself to be photographed at his restaurants.

The announcement about Ramsay's Kitchen was light on details, but said, "Ramsay's Kitchen draws inspiration from Chef Ramsay's personal kitchen and takes guests on a culinary journey around the world. Visitors can expect a casually refined and inviting venue offering new twists on Ramsay's signature creations. Ramsay's Kitchen first opened in Boston's vibrant Back Bay neighborhood and features an expansive menu including a raw bar, soups, salads, sandwiches, signature mains and more."
Not for nothing, but Signature Mains would make a great pen name for a romance novel author.
Get an idea of the menu at Ramsay's Kitchen by checking out the menu at Ramsay's Boston location.
Ramsay's 240-seat restaurant at Harrah's will have a seven-seat seafood counter, a private booth and private dining room.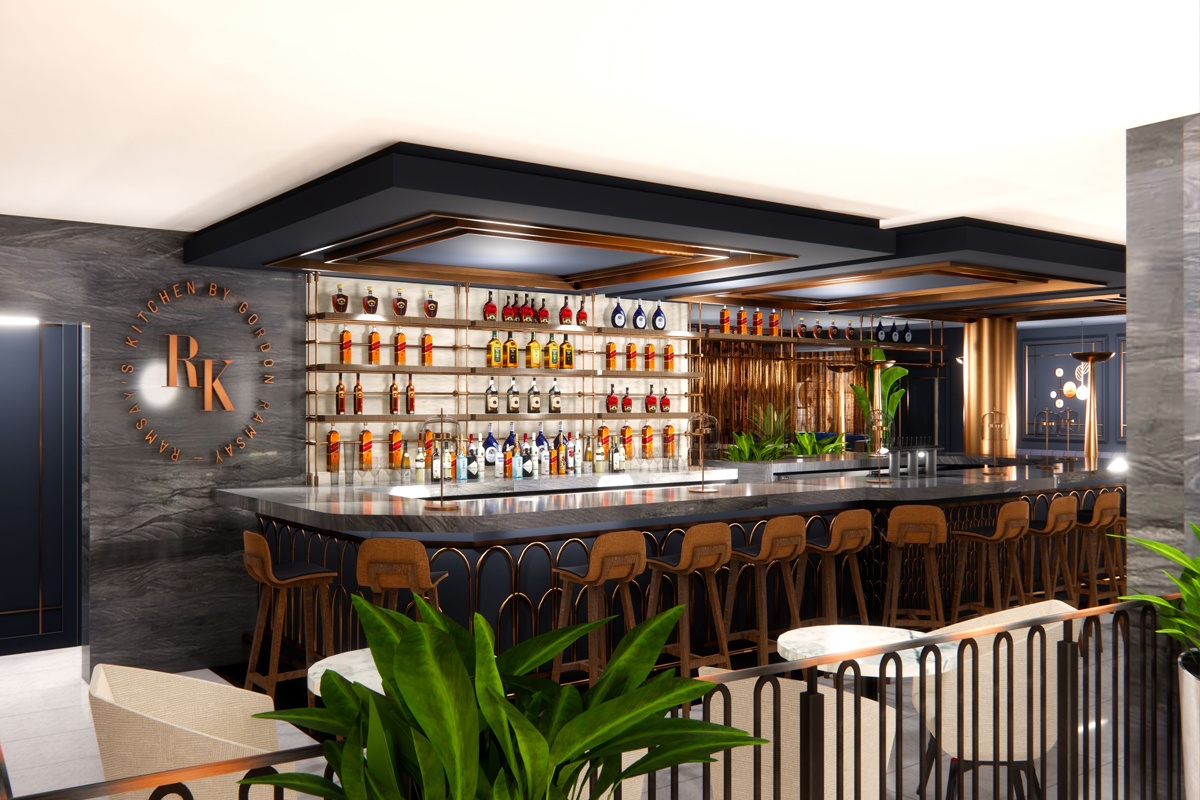 The news release about the new Ramsay's Kitchen says it will be in the former Oyster Bar space.
Which is true, but a strange thing to put in a news release as the Oyster Bar was quite small and this restaurant is fairly large. We're pretty sure the new restaurant will take up the former Flavor's buffet space. Which means Caesars didn't want to associate the new restaurant with a buffet, or didn't want to remind visitors they closed the buffet. Either way, it's a little weird.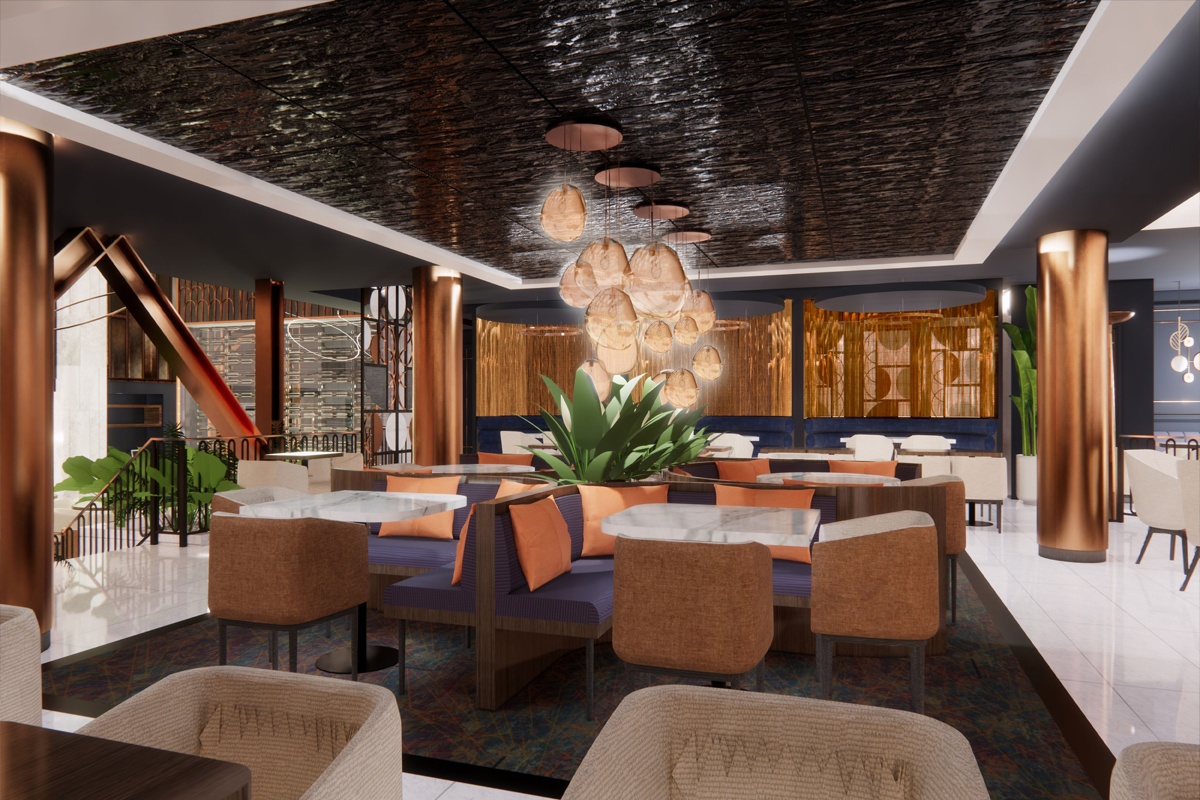 The renderings for Ramsay's Kitchen look great, and the space will definitely have a more upscale feel than the buffet.
The move to bring in a Ramsay restaurant is part of an overall pivot at Harrah's to be more of a convention hotel, thanks to the proximity of the new Caesars Forum convention space just outside.
Also new, and opening soon, is Walk-On's Sports Bistreaux (from former NFL star Drew Brees) in the former Toby Keith's I Love This Bar & Grill space. Yes, we broke that news, too. Get used to it.
Here's a final Ramsay's Kitchen rendering just to wet your whistle for chef Gordon Ramsay's newest Las Vegas venture. For the record, whistles are wet, appetites are whet. You're welcome.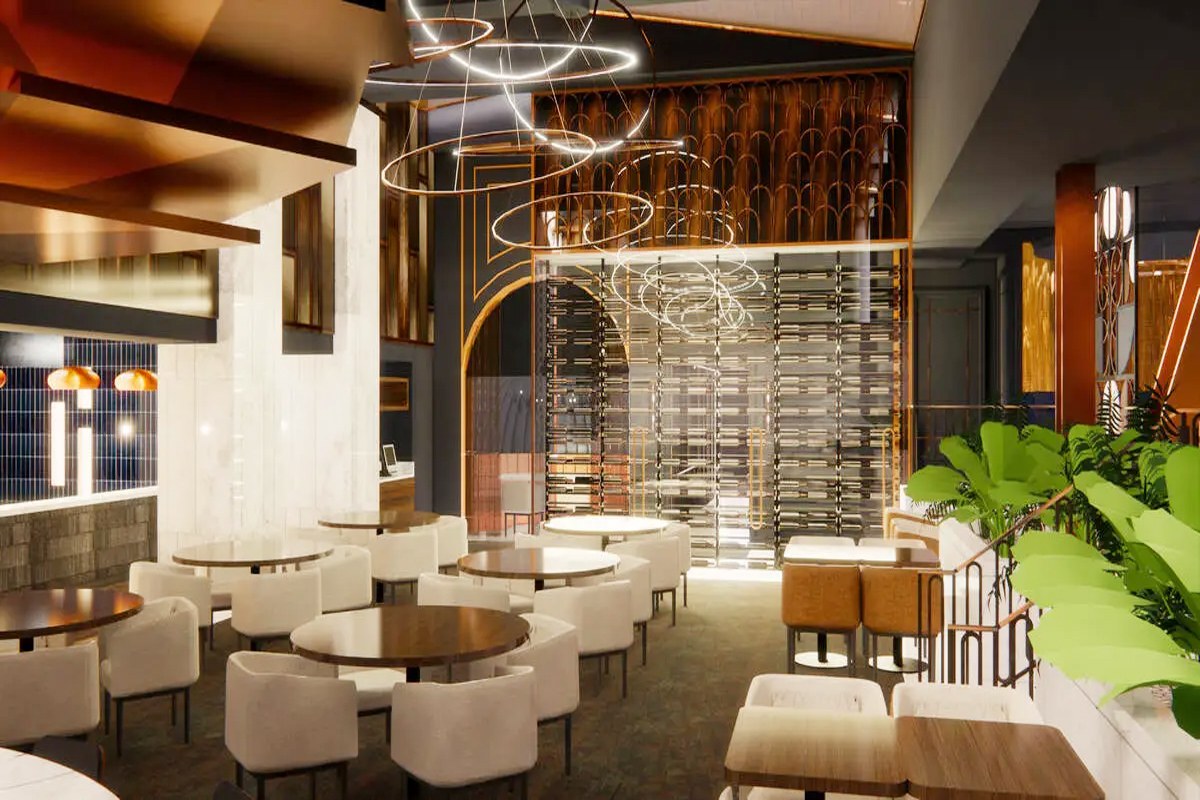 Gordon Ramsay already has the most restaurants of any celebrity chef in Las Vegas. His places: Gordon Ramsay Burger at Planet Hollywood, Gordon Ramsay Fish & Chips at Linq promenade, Gordon Ramsay Steak at Paris, Hell's Kitchen at Caesars Palace, Gordon Ramsay Pub & Grill at Caesars Palace and the upcoming Ramsay's Kitchen at Harrah's.
Ramsay has to keep opening new restaurants in Las Vegas, not just because we're pretty sure he still isn't as rich as Jamie Oliver, whoever that might be, but he also needs prizes for winners of his "Hell's Kitchen" reality series.
Given the track record of his other spots in Las Vegas, we look forward to trying Ramsay's Kitchen at Harrah's. On a day when the chef isn't there, of course, because the last thing we need is to have him turn our head into an idiot sandwich.