Free Downtown Loop Shuttle Service Launches
There's a new way to get around downtown Las Vegas, and it's free.
The Downtown Loop shuttle service is a six-month pilot program paid for by the City of Las Vegas.
The service runs daily, and bumps uglies (probably not the official term) with seven stops in downtown Las Vegas.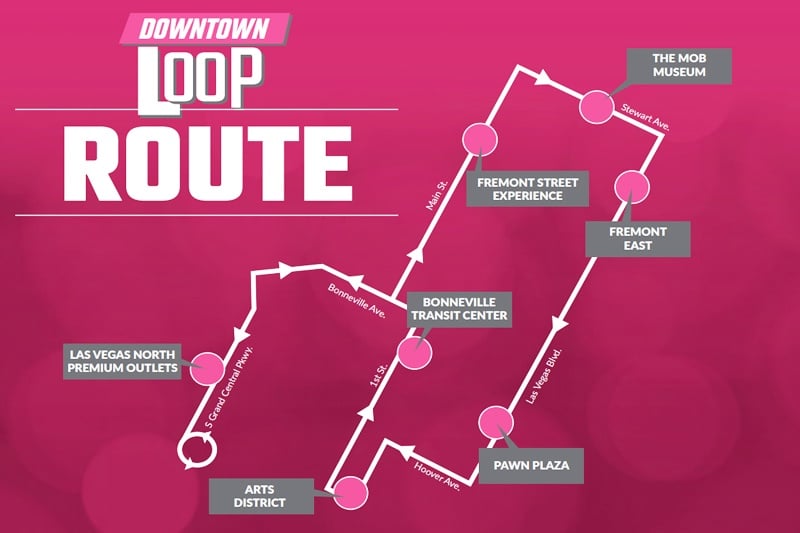 The Downtown Loop stops at Bonneville Transit Center, The Arts District, Pawn Plaza, Fremont East (on Las Vegas Boulevard, south of Fremont Street), the Mob Museum, Fremont Street Experience (Main Street, south of Fremont) and Las Vegas North Premium Outlets.
The free shuttle runs from 11:30 a.m. to 8:30 p.m., Monday through Thursday, 3:00 p.m. to midnight on Friday and Saturday and 10:00 a.m. to 7:00 p.m. on Sundays. The 19-passenger buses hit their stops about every 20 minutes.
The new shuttle is a great way to explore parts of downtown you might not otherwise venture to, especially Fremont East, the Mob Museum and Pawn Plaza.
The shuttle costs a pretty penny, $550,000 ($275,000 for the first six months with an option to extend), but would likely be continued if deemed successful, based upon ridership and economic impact.
It remains to be seen what the interest level is. It's likely the City of Las Vegas will want businesses benefiting from the shuttles to pay for them if they become a permanent offering.