Gaming Control Board Requires Table Games Players to Wear Masks
These are surreal times, and here's more evidence: Nevada's Gaming Control Board is now mandating guests wear masks at casino table games when there's no barrier between themselves and dealers.
The move has the stated purpose of "mitigating the spread of COVID-19 between people who are in close contact with each other for at least 15 minutes."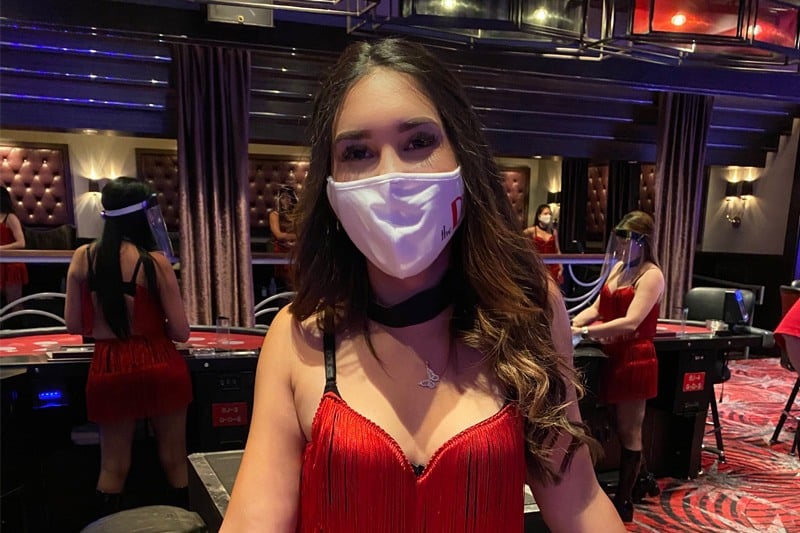 The mandate came down from the Gaming Control Board on June 17, 2020, and casinos immediately began enforcing the new rule.
The new mask rule applies only to those patrons who are playing table games. Masks are recommended, but not mandatory, for other casino guests.
Casinos are required to provide masks for table games players upon request.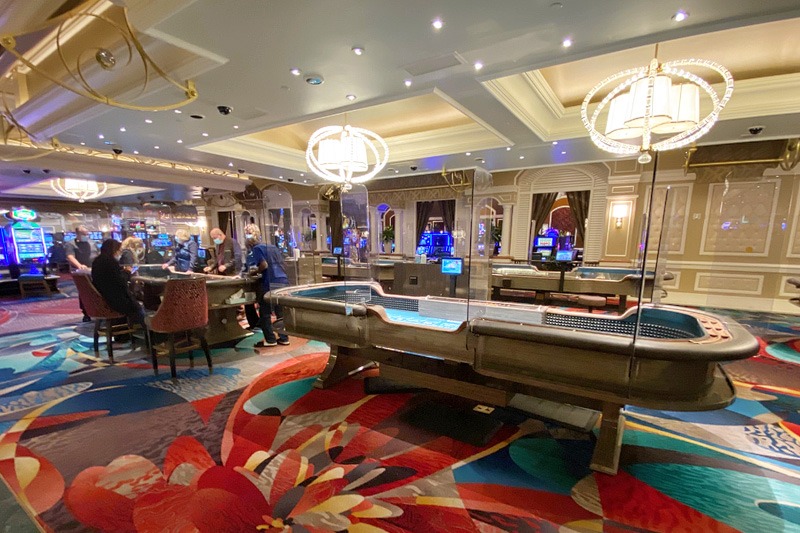 Casino employees, including dealers, are already required to wear masks. The new protocol began when Las Vegas casinos reopened after a two-month shutdown on June 4, 2020.
Here's a look at the notice from the Gaming Control Board.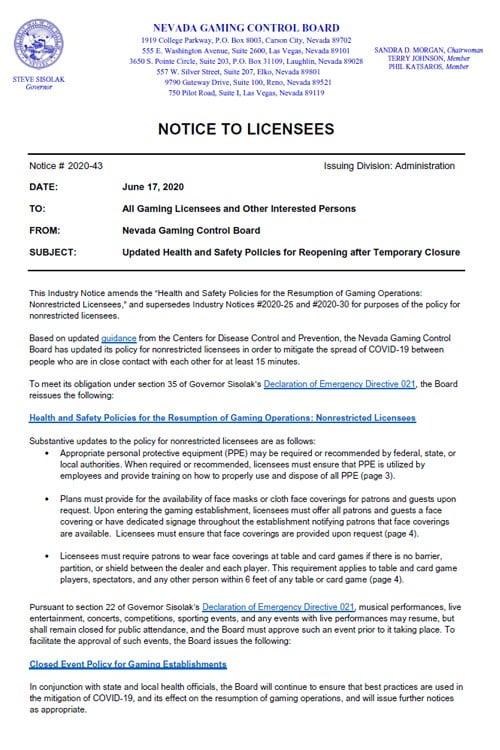 The mask requirement "applies to table and card game players, spectators and any other person within six feet of any table or card game."
Also falling firmly into the "surreal" category, the notice also included this gem: "Musical performances, live entertainment, concerts, competitions, sporting events, and any events with live performances may resume, but shall remain closed for public attendance."
As with everything that's happened around the COVID-19 crisis, casino guests seem to be taking these restrictions in stride. It's created some chaos for casinos, but they understand the need to make their guests feel comfortable and safe.
Everyone understands these changes in Las Vegas casinos are temporary. And the temporarier the better.