Margaritaville Casino, 5 O'Clock Somewhere Bar and Tag Sports Bar Reportedly Closing
There's been a recent flurry of rumors from guests and staff that three venues are closing in the near future: Margaritaville Casino and 5 O'Clock Somewhere Bar at Flamingo and Tag Sports Bar at the Linq hotel-casino.
At the moment, it appears the Margaritaville restaurant will be sticking around. It's working through a five-year contract and is said to rake in about $30 million a year, making it the most successful of the chain's locations.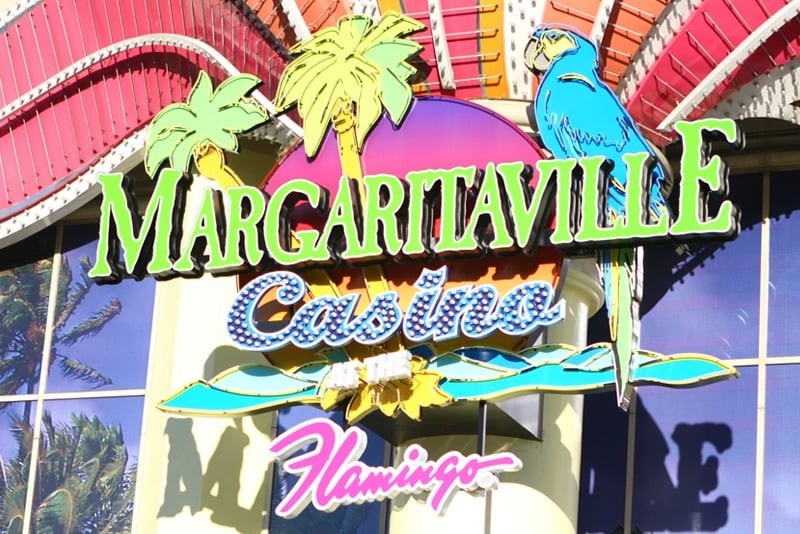 While there hasn't been an official announcement about the closings, it seems Caesars Entertainment, which owns Flamingo and Linq, is shaking things up in preparation for two new mid-Strip offerings, the Fly Linq Zipline and Kind Heaven.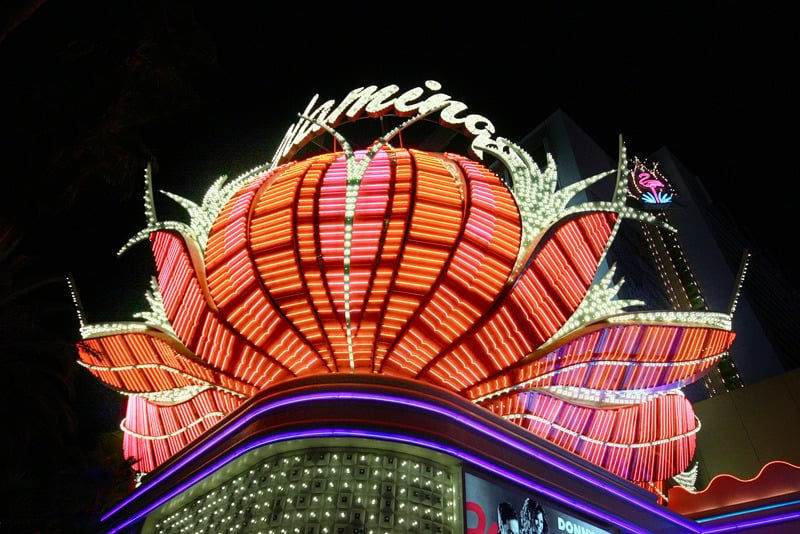 We were the first to share plans for the Fly Linq zipline, a $20 million attraction that will fly guests on 10 ziplines from the Vortex at Linq to the base of the High Rollers Ferris wheel.
The $100 million Kind Heaven is also slated for Linq and the Linq promenade. Kind Heaven is an Asian-themed walk-through attraction with music festival roots.
While the Margaritaville Casino and 5 O'Clock Somewhere Bar at Flamingo aren't directly affected by the new attractions, word is the casino-within-a-casino was under-performing, so out with the old and in with the new. It's Vegas, after all.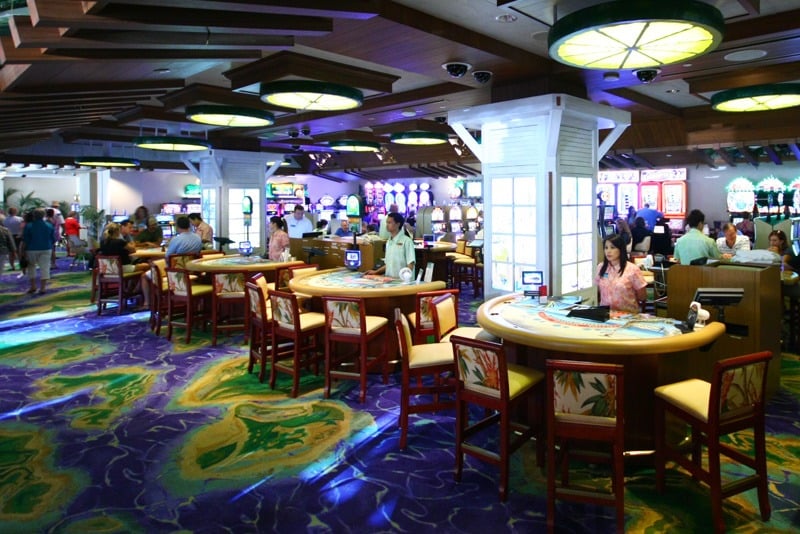 The 5 O'Clock Somewhere Bar is perhaps best known for its happy hour featuring five-cent beers.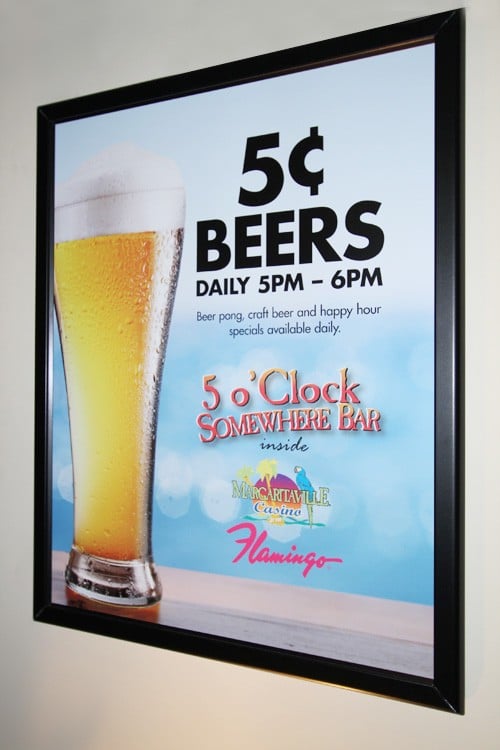 From what we hear, the 5 O'Clock Somewhere Bar will be rebranded, so don't freak out, the closure of the bar will be a zero-sum game, whatever that might actually mean.

The Margaritaville Casino officially opened Oct. 14, 2011. The casino opened as a way to generate revenue from about 1,500 square feet of unused public space, and we've enjoyed our visits.
The Margaritaville Casino at Flamingo accounted for about 22 table games and 220 slot machines.
The space has lots of Jimmy Buffett-inspired decorative touches, including table games felt adored with palm fronds, shark-infested slot machines and a huge-ass margarita glass.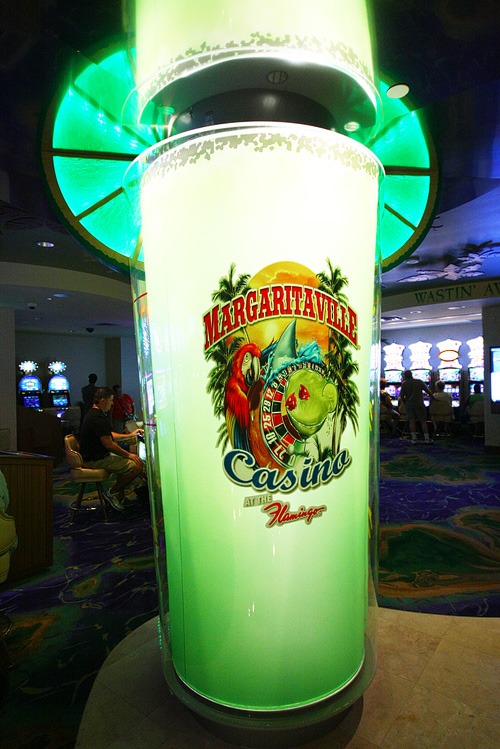 And let's not forget about the carpeting that looks like a topographical map of an island chain. Or an alien riding a dragon. Whichever.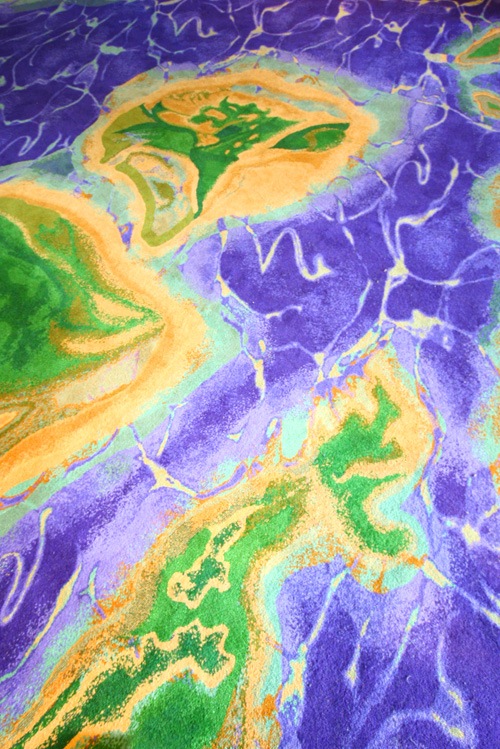 While a licensing agreement with Margaritaville Holdings might have appealed to Caesars Entertainment at one time, the company's M.O. has changed in recent years. For example, Caesars swapped out partners Sin City Brewing at Flamingo (for Patio Bar) and Fat Tuesday at Linq (for Purple Zebra) to manage the venues in-house and keep more of the pie.
It's also been rumored another nearby bar will close at the end of June 2018, Tag Sports Bar at the Linq hotel-casino.
Tag Sports Bar opened in March 2014.
We didn't visit Tag Sports Bar too much, because "sports," obviously.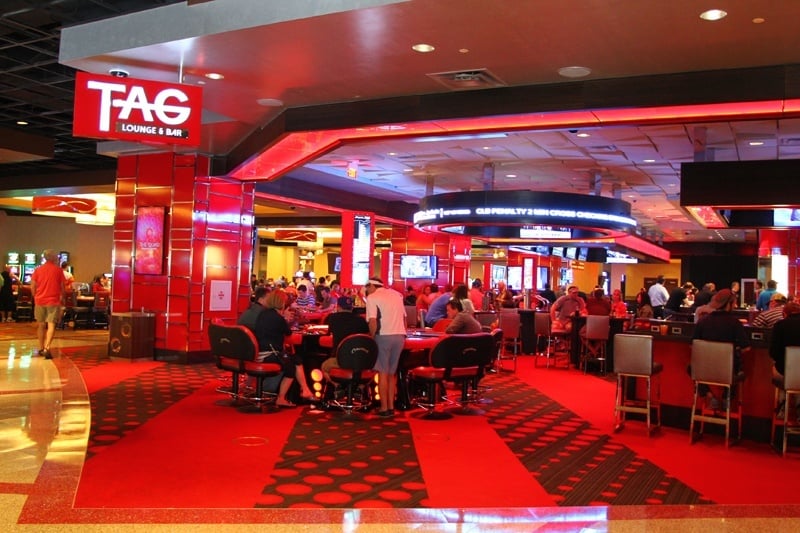 Apparently, even hundreds of beers and a "holographic" dealer couldn't save Tag Sports Bar.
Las Vegas is always serving up something new, so we look forward to hearing what's next for the spaces freed up by the closures of Margaritaville Casino and 5 O'Clock Somewhere at Flamingo and Tag Sports Bar at Linq casino.