Security Breach: El Cortez Begins Creation of Imbibe Bar
Way back in Jan. 2016, we caught wind of a new bar coming to El Cortez, the classic hotel on Fremont Street in downtown Las Vegas.
At last, the hotel's current casino bar has been closed and Imbibe bar is in the works.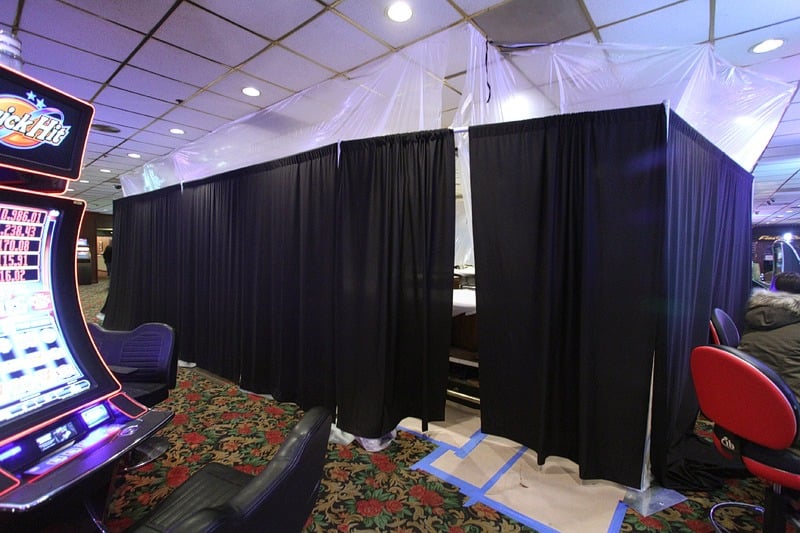 The hotel has made no official announcement about the bar, it's closure, any expansion
or even the bar's name. Just go with it, anyway.
Naturally, we had to peek behind the drapes to see what's up inside.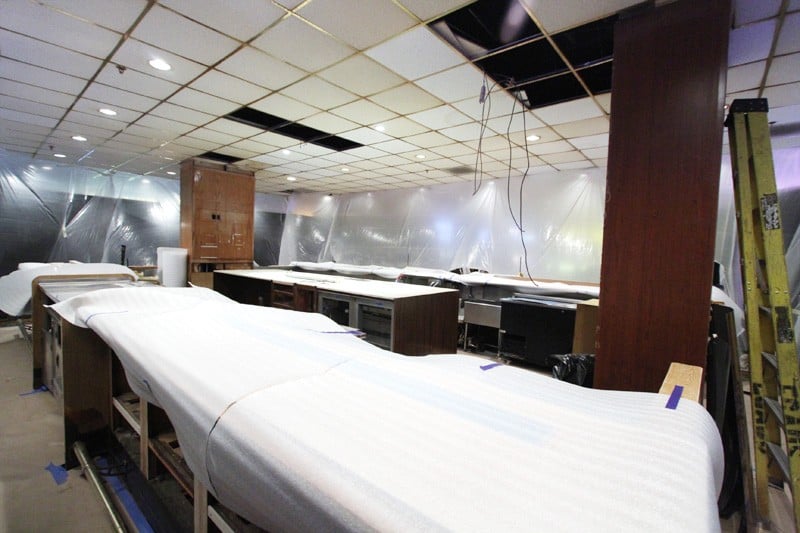 Presumably, the new Imbibe bar will try to appeal to a younger crowd. From what we hear, there's already a strong millennial presence on Fridays and Saturdays. El Cortez benefits from all the surrounding restaurants and bars (think Gold Spike and Commonwealth) in the Fremont East District.
We did a walk-through of Fremont East so you can get your bearings.
Staffers say not only is the bar being renovated, but it's expanding beyond the current casino bar's footprint, and could potentially swallow the area where the keno parlor resides. (The keno desk would then be relocated to the hotel's sports book area.)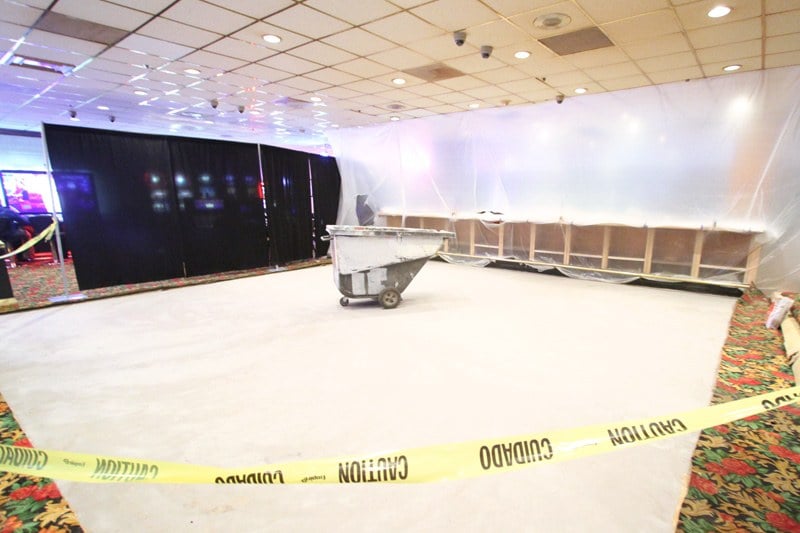 We'll keep an eye on the new bar at El Cortez, of course, but in the meantime, you'll want to take advantage of a new promotion at the historic casino.
Here's a thingy because we're too drunk to relay the details.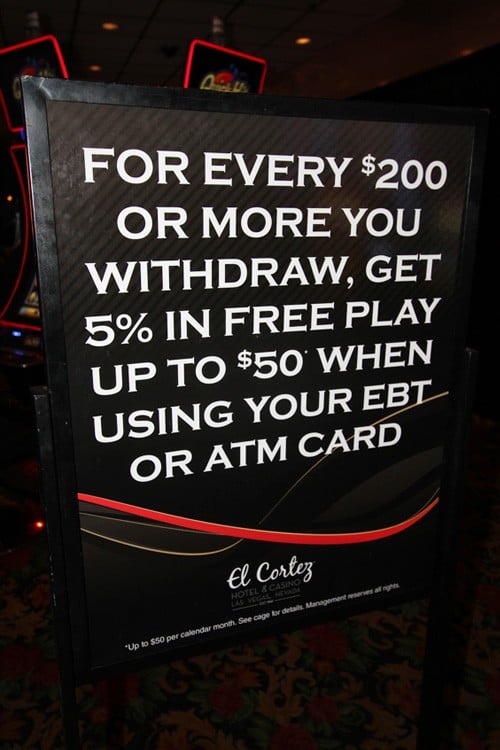 So, that's cool, right? You're making a withdrawal from the ATM, anyway, so why not get some free slot play?
Once you make your ATM withdrawal, head to the casino cage. There, you'll be given a certificate for free play. Take the certificate to the loyalty club desk, and the free play is put on your club card.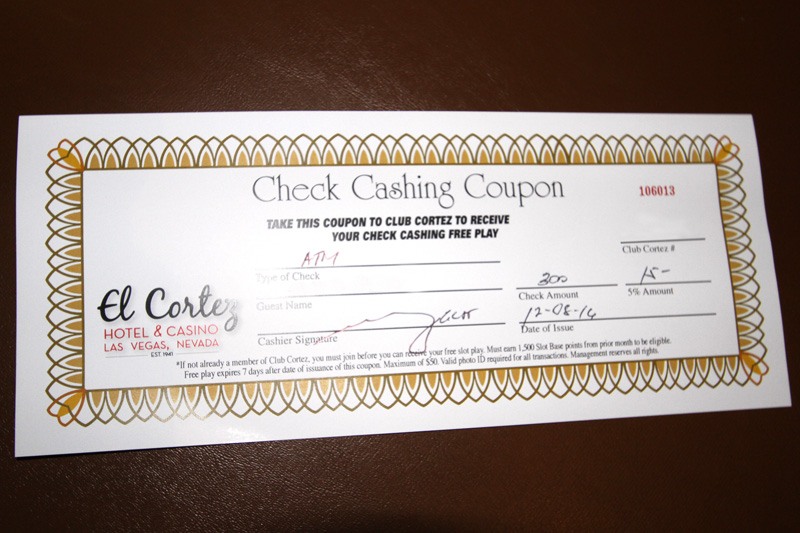 Now, win something and stick it to The Man. Winning with free play is even sweeter than the regular kind of winning, promise.