Drew Las Vegas Renderings Tease What Might Have Been
Hopes were high Drew Las Vegas could be a thing.
The purchase of the abandoned Fontainebleau Las Vegas, a widely-ridiculed eyesore, held the promise of new money, new ideas and a shot at bringing a "new" resort to the Las Vegas Strip.
Yeah, not so much.
Still, the team at Drew Las Vegas has released a batch of renderings, so we can get a glimpse at what might have been. We love the optimism!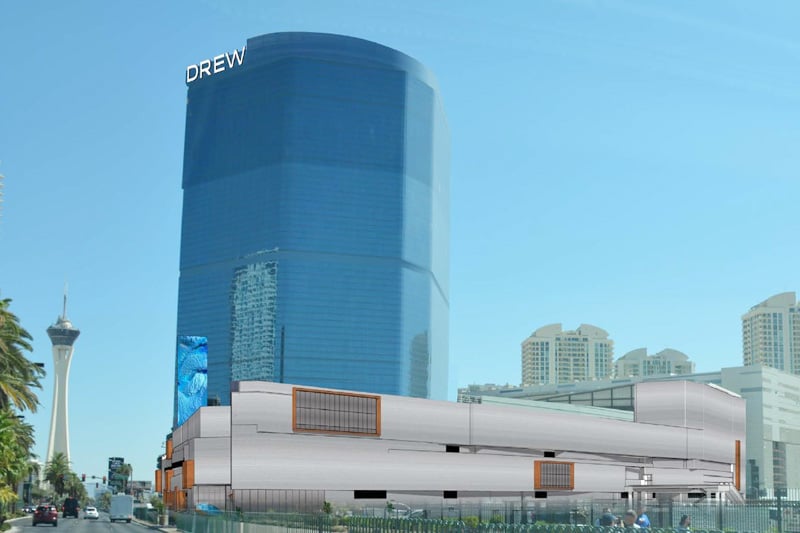 Fontainebleau was purchased in mid-2017 for $600 million by two investment companies, Witkoff and New Valley.
The Drew gets its name from the son of Witkoff's CEO, bajillionaire Steve Witkoff. Drew Witkoff died of a drug overdose in 2011.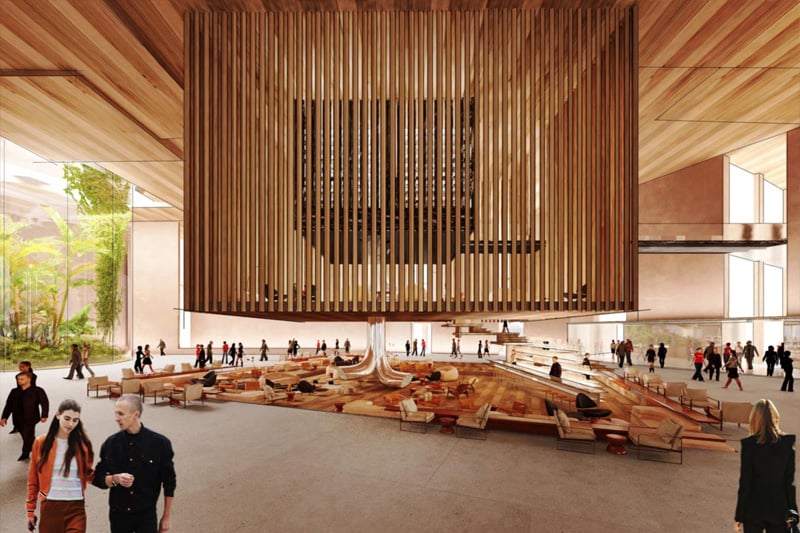 We were fairly skeptical about the Drew project from the beginning, given the massive investment needed to complete and open the new resort. And that was before the COVID-19 crisis.
The owners and management continue to insist the project is viable, but mounting legal challenges say otherwise. Lawsuits by contractors and former employees (many who jumped ship at Resorts World for the promise of lucrative contracts only to find the project had stalled) continue to pile up.
But rather than all that drama, we'd rather gaze upon Drew Las Vegas renderings.
Renderings aren't just renderings. They're dreams waiting to be realized.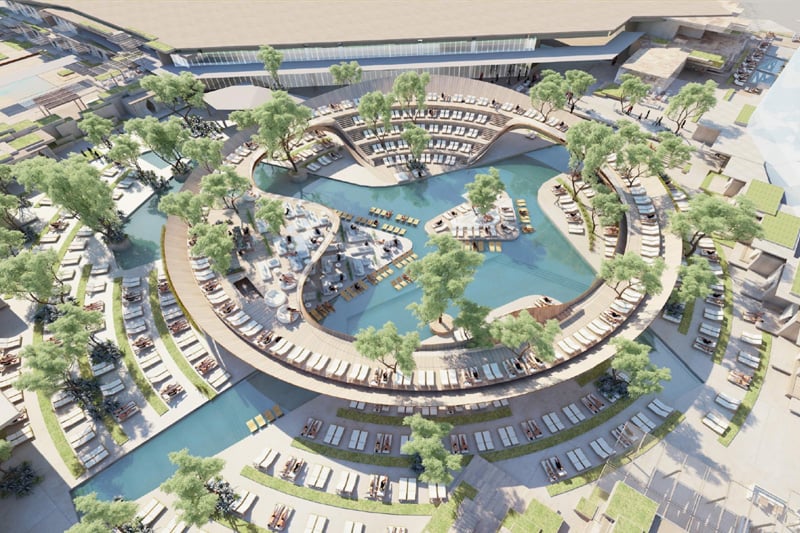 This particular batch of renderings was found on a Web site for meeting planners.
Big thanks to Twitter follower Jesus V. for pointing us toward this treasure trove of Drew renderings.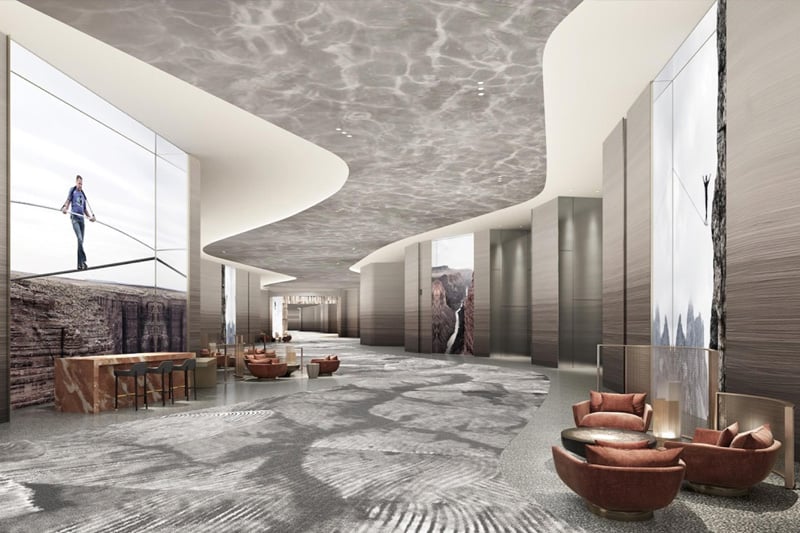 Should Drew Las Vegas ever move forward again, by some miracle, at least we have a better idea of what it will look like inside.
The hotel is massive. It's 63 floors, and at 735 feet tall, it's the second tallest building in Nevada. The Strat is first.
Drew is set to have 3,780 rooms. That's a lot of new rooms, especially when Las Vegas visitation was flat for two years prior to the pandemic.
Also a big number: Drew Las Vegas would have 550,000 square feet of convention and meeting space.
Plus, apparently, a Hospitality Garden.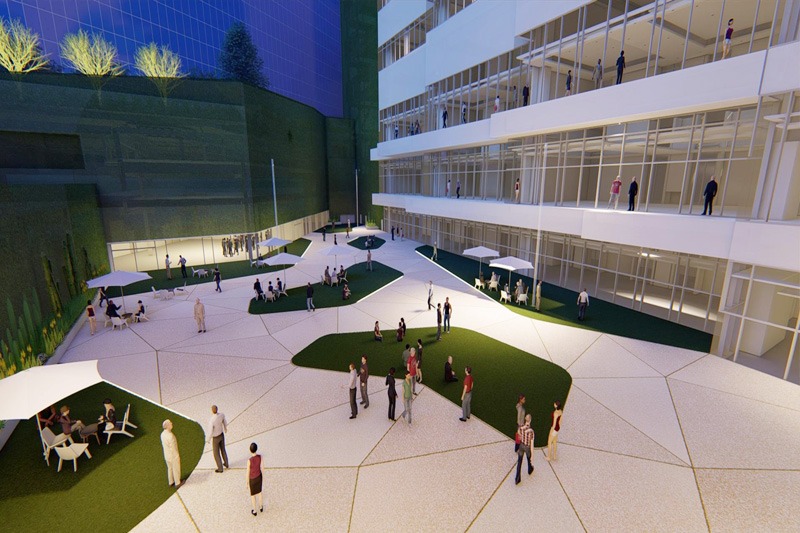 As with so many Las Vegas projects, the situation at Drew Las Vegas is "fluid."
We're rooting for the place, but the completion and opening of the Drew (Steve Witkoff continues to insist it'll happen in 2022, despite a $3.1 billion cost) is the longest of long shots.
Here's a sexy night shot.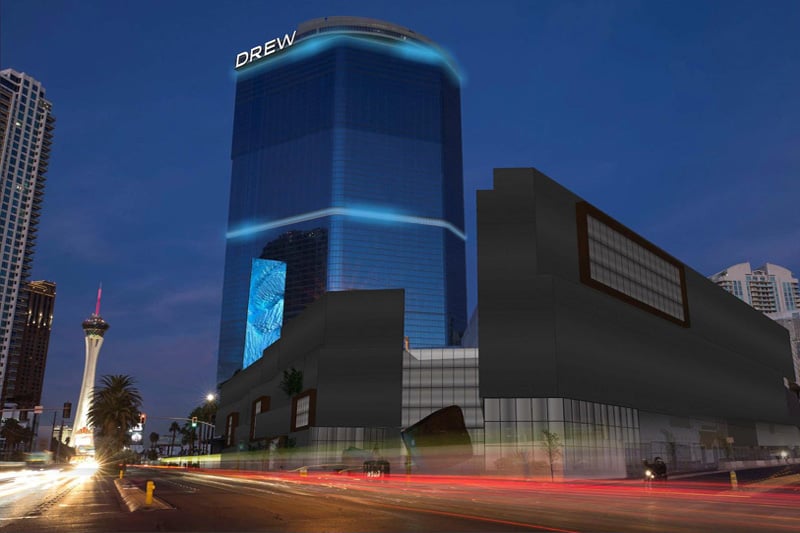 Enjoy more renderings, including rooms, a Batcave-inspired porte cochere, meeting spaces and other goodies.