Carrot Top Featured in Unfortunately-Named Videogame, "Killing Carrot Top"
One of our Vegas heroes can now claim videogame immortality.
The unfortunately-named "Killing Carrot Top" is an old-school, text-based RPG-inspired (role-playing game) videogame available free online.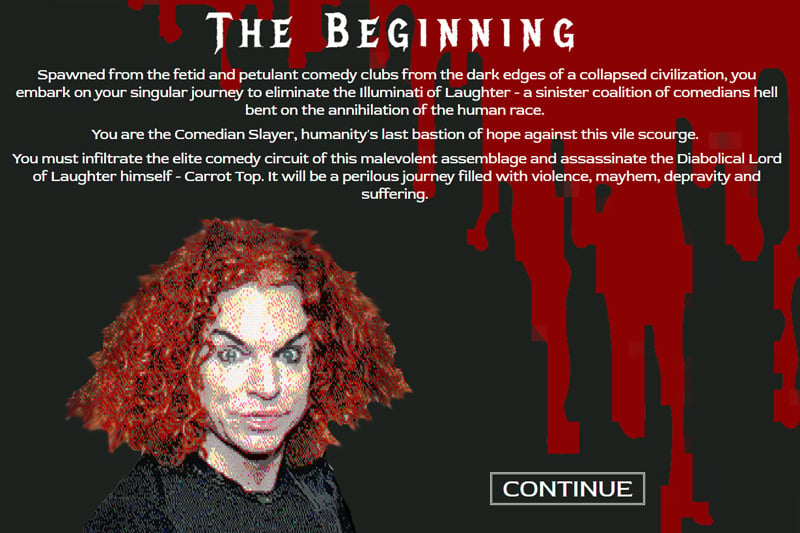 The game, created by Jay Winbrenner, is set "in a collapsed dystopian world ruled by '80s character comedians hellbent on exterminating what little remains of the human race." Sounds like a party.
Players are "the world's last bastion of hope of stopping this vile scourge," and the goal is to "traverse the nightmarish post-apocalyptic landscape and confront the Lord of Laughter himself, Carrot Top."
Basically, you're up against a slew of comedians (dubbed the "Illuminati of Laughter") from the '80s and '90s, including Emo Philips, Tim Allen, Pauly Shore, Howie Mandel, Andrew Dice Clay, Victoria Jackson, Bobcat Goldthwait and Yakov Smirnoff.
Many of these folks have performed in Sin City, so we can legitimately claim this story is at least somewhat Vegas-related.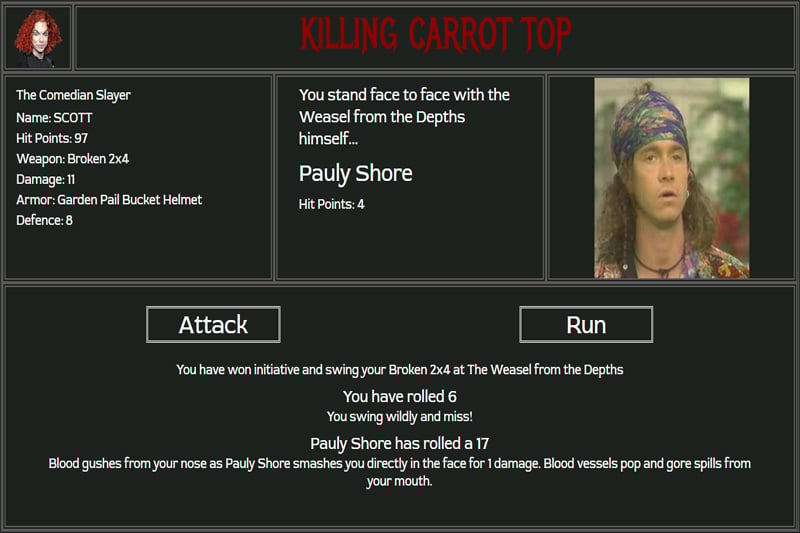 Oh, and let's not forget Gallagher, referred to in the game as "Archfiend of Magnanimous Wreckage."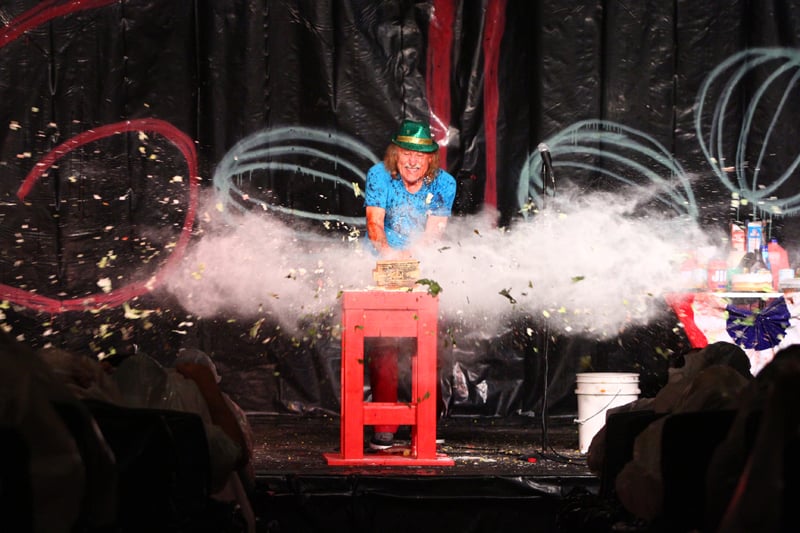 Players enter their name, then get hit points, weapons and armor, then make their way to "Ha Ha Tower" to do battle with some top-notch comedy talent.
There's a fair amount of humor (or attempts at it) throughout the game, as well as pop culture trivia, so get ready to flex your "Home Improvement" and "Police Academy" knowledge.
Remember, using the Internet for answers is cheating, which we pretty much did for every question, but that's beside the point.
The entire game leads the player to a final confrontation with Carrot Top, of course.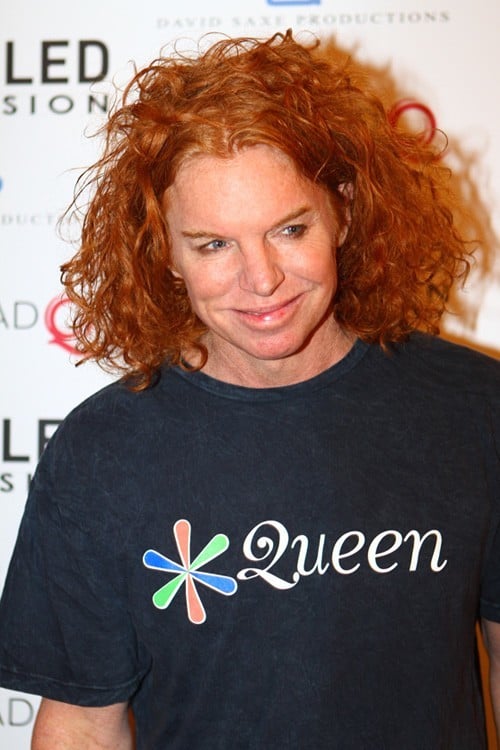 The final battle begins, "You open your eyes and see Carrot Top himself, suspended in some extra-dimensional endlessness, wrapped in muscle, smeared in oil."
Let's just say Carrot Top isn't going down without a fight.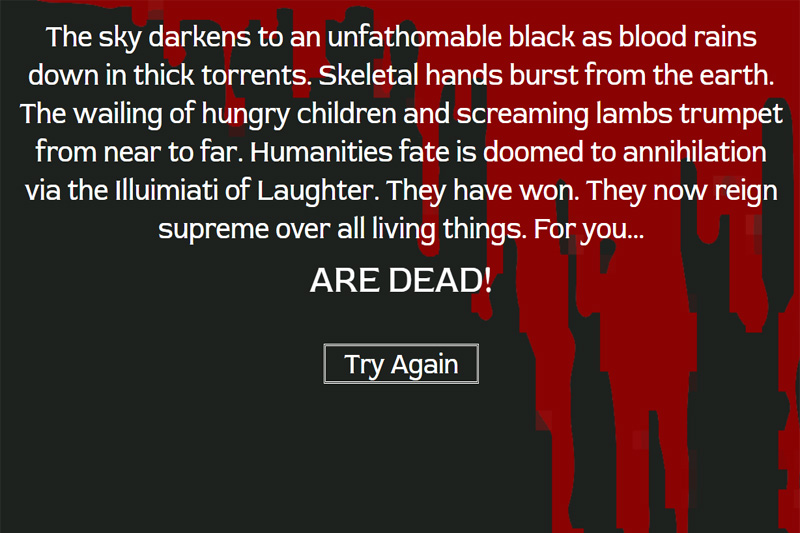 Hopefully, Carrot Top sees this as an homage to his iconic status both in Las Vegas and the world of comedy. It's hard to get too upset about being named the "Lord of Laughter."
In our interactions with Mr. Top (real name: Scott Thompson), he clearly has a sense of humor about himself, so we figure this game isn't going to cause him any sleepless nights.
Carrot Top's comedy show at Luxor is consistently named one of the best in Las Vegas, and he was recently named the best Las Vegas comedian of all time by Las Vegas Weekly. We're inclined to agree.
"Killing Carrot Top" is a throwback to a time when videogames were simpler and, frankly, much less entertaining.
Still, for those seeking a piddling distraction, "Killing Carrot Top" is an amusing (wait for it) time-killer.