Downtown's VegeNation Restaurant Is So Good You Might Consider Switching Teams
Let's get this out of the way right up front. This blog is not a vegetarian and we know next to nothing about vegetarianism or its derivations.
We also know nothing about Veganism, Fruitarianism, Pescetarianism, Flexitarianism or Pollotarianism. About the only "ism" we're familiar with is Captain Morganism, and we don't actually remember too much about it, for whatever reason.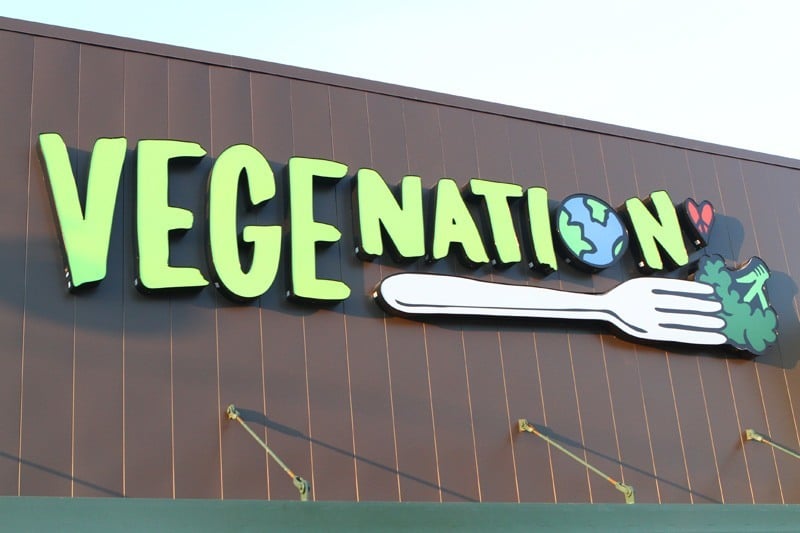 That said, we support the humane treatment of animals and aspire to consuming less meat, so the recent opening of VegeNation (pronounced VEDG-uh-nation) restaurant in downtown Las Vegas perked up our ears.
We finally took the leap and tried this new dining offering downtown, mainly because we heard there are menu items resembling food real people eat. We're pleased to report VegeNation has all that and more.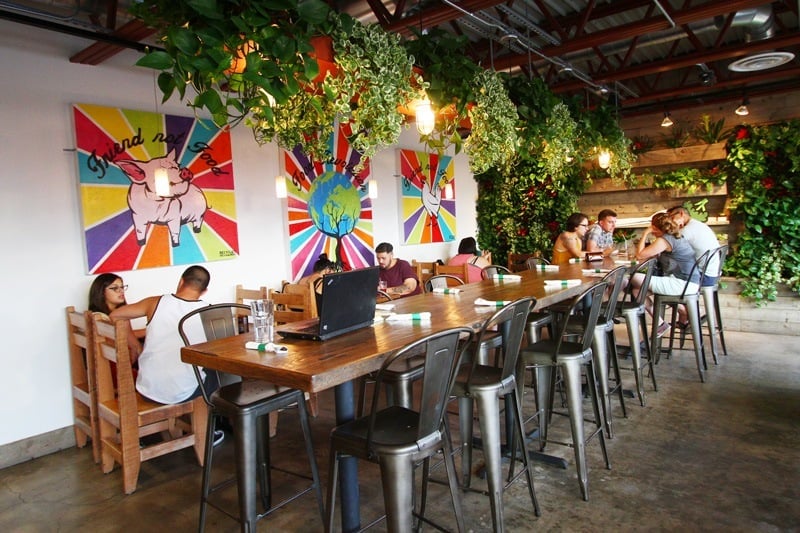 VegeNation is a vegan restaurant, describing itself as "a community-based restaurant serving fresh, global street food." But don't hold that mumbo-jumbo against it.
Here's the part that's both daunting to carnivores and exciting for those on the other team: Everything at VegeNation is 100% plant-based. Don't freak out. Like we did. Just go with it.
The word-of-mouth is strong with VegeNation, and we heard raves about the spaghetti and meatballs. It's the dish that got us in the place and it didn't disappoint.
The Mama Mia entree was delicious and is pretty much going to be our go-to dish downtown when we're in the mood for making the world a better place for animals.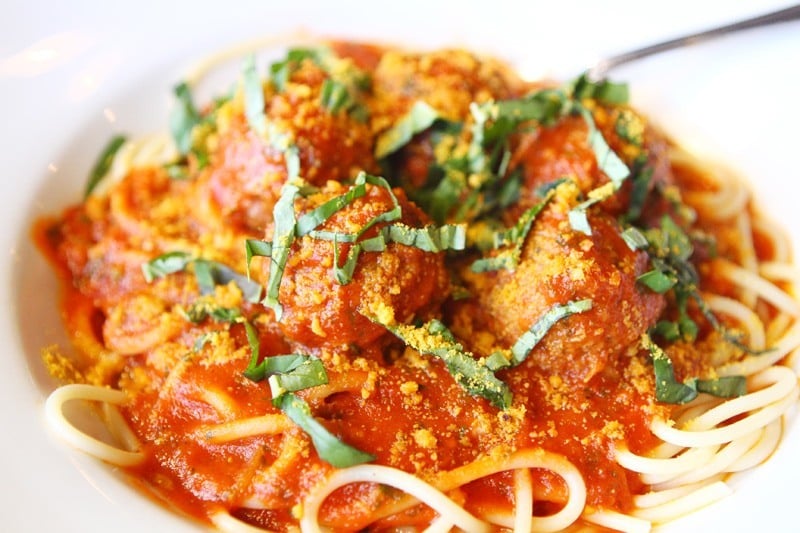 We'd recommend trying VegeNation based upon the Mama Mia alone, but there are many other tempting dishes, too. We have no idea if they're any good, because we weren't adventurous enough to try very many, but people with more of a vegan bent said flattering things about them, so we'll go with that.
The Bao Wow had Asian BBQ tofu, spinach and mushroom on a bao bun. These were flying out of the kitchen at VegeNation.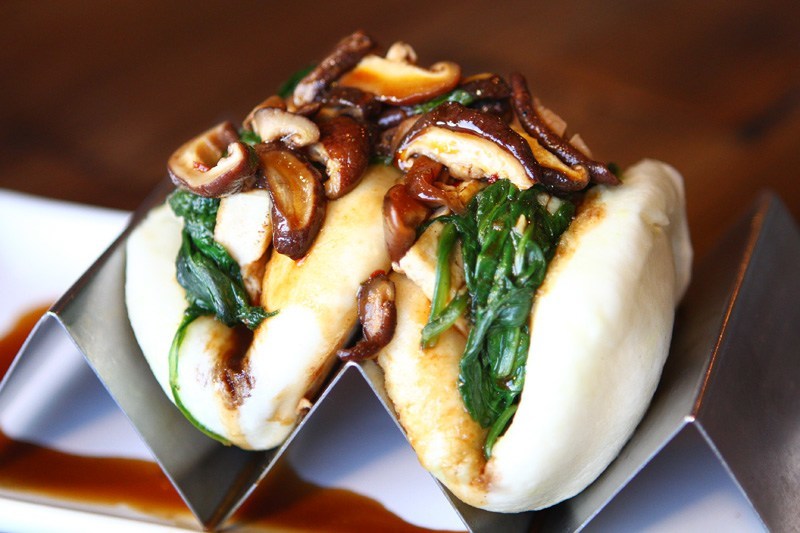 Next up was the Casa Blanca. In the menu, it's described with these words: "Moroccan Tagine Harissa Spiced Veggies."
Seriously, the only part of that we recognize is "Moroccan." We're pretty sure the "tagine" is either what the dish is called, or the pot in which it's served, or both. There should probably be a comma somewhere. Anyway, we tried it, and again, the dish was bursting with interesting, unfamiliar flavors.
You'll have to tell us if you like it.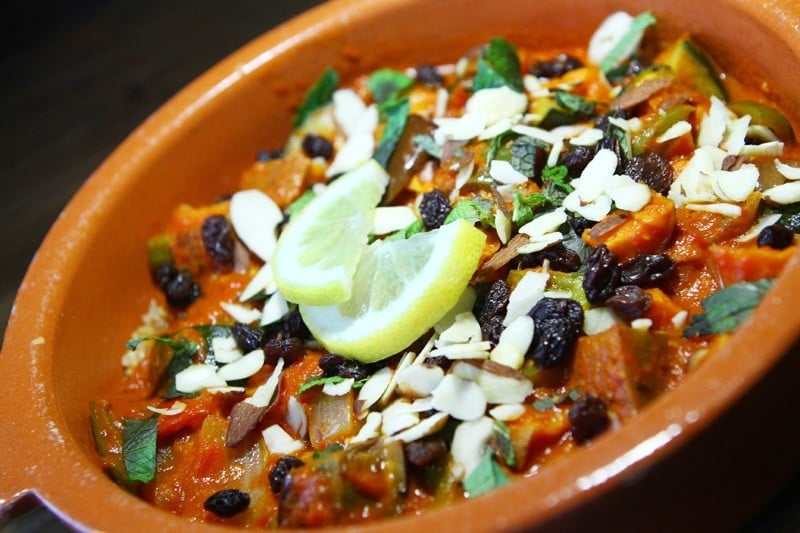 While light, the meal was filling. Almost too filling to consider dessert. After all, dessert in a vegan restaurant sounds about as appealing as taking a charisma class from Criss Angel.
Thankfully, we ordered the Brownie Sundae, and it's pretty much as life-altering as a bean-based dessert can be. Seriously, the brownie is made from black beans.
And it's absolutely scrumptious.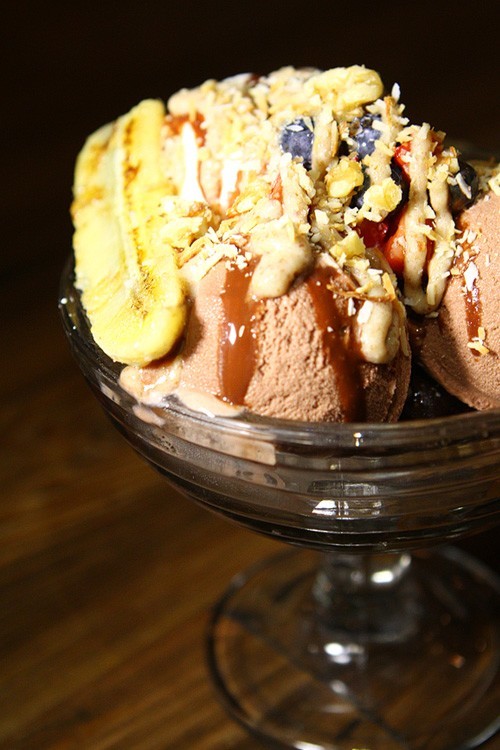 You can check out the full VegeNation menu online.
Since we often have difficulty telling pomegranate molasses from a hole in the ground, you may want to check out a review from our mohawk-sporting foodie friend Al Mancini.
We are confident in conveying that the service at VegeNation was flawless. Shout-out to Levi, who made it known the restaurant does not limit its hires to vegetarians. There's a lot of not judging going on at VegeNation it seems.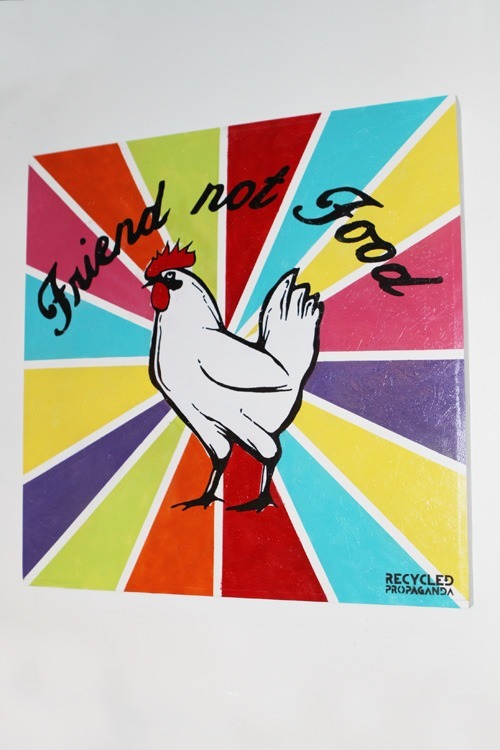 Our only complaints at VegeNation were of the liquid variety. First, the restaurant doesn't serve beverages in the Coke or Pepsi families. At one point, we were forced to say the words, "Everything is locally-sourced, right? Please locally source a can of diet Coke!"
Also, VegeNation doesn't have a full bar. This isn't a crime unless you're a restaurant in downtown Las Vegas. There is some liquor available, but only the kind made by the boutique Las Vegas Distillery. So, no Captain Morgan. We'll survive.
Vegenation is located in a booming "restaurant row" downtown, sitting adjacent to Glutton and Zydeco Po-Boys, all backed by the Downtown Project and Zappos' Tony Hsieh. See more.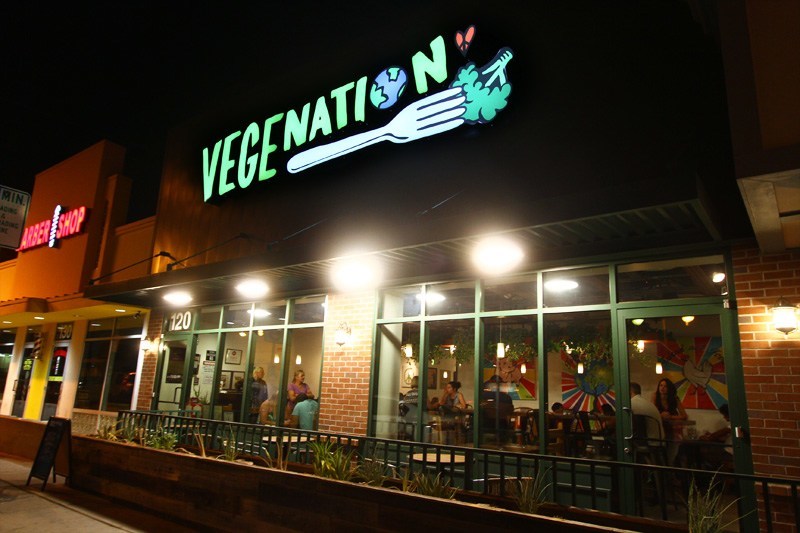 VegeNation is a worthy addition to the downtown dining explosion, even for those who would never set foot in a vegetarian or vegan restaurant. While we're not ready to "change teams" just yet, it's great discovering there are far more tasty, animal-free dining options than we ever knew existed.
You're sure to find something to love at VegeNation, and you'll feel better about yourself and your place in the food chain when you do.
There are a surprising number of dining options for vegans (and those who aspire to be) in Las Vegas, so learn more.