Bellagio Resort Delivers on Promise of Spectacle With High-Tech Kabuki Show
Bellagio's making some bigtime moves on Japan at the moment, and recently pitched some woo as only Las Vegas can, with a world-class spectacle.
The hotel built a 165-foot stage on its lake, home of the famous Bellagio dancing fountains, and hosted five performances of "Koi-Tsukami," or "Fight With a Carp," a classic kabuki piece starring Japanese actor Ichikawa Somegoro.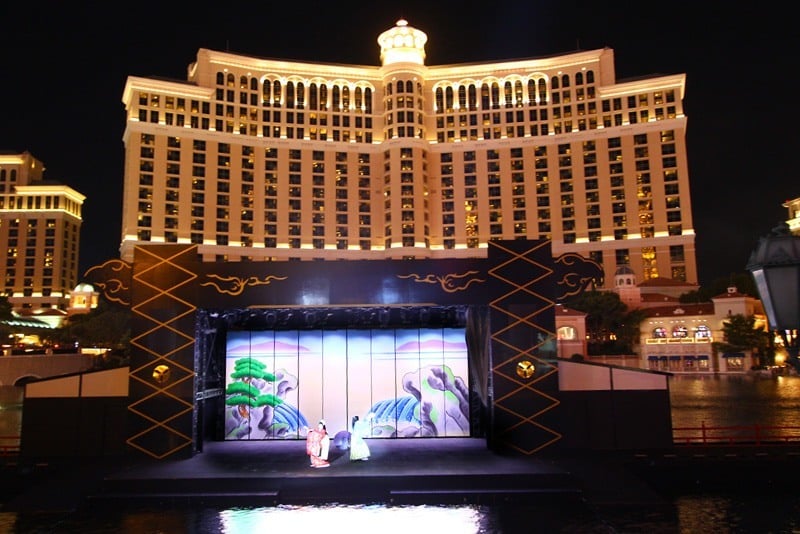 Each of the 30-minute shows, staged Aug. 14-16, 2015, were attended by about 10,000 people, according to hotel reps.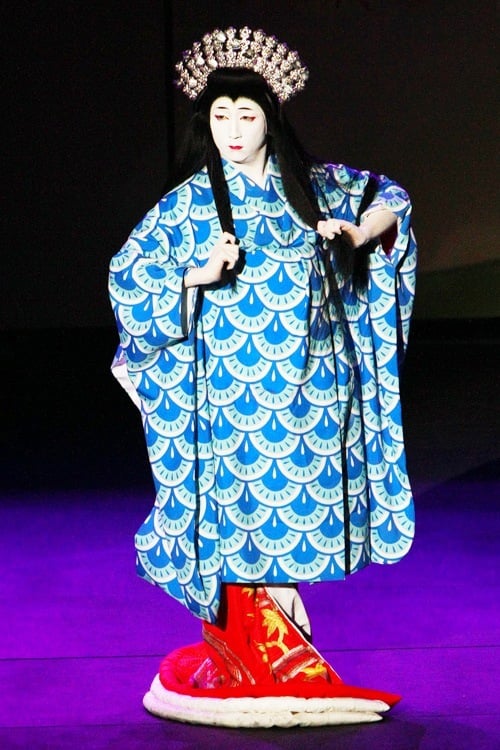 The true star of the kabuki show at Bellagio was the technology.
A series of 15 Panasonic projectors, synchronized by computers, were used in the performances. Walls of water were backlit, turning the Bellagio's fountains into a giant movie screen.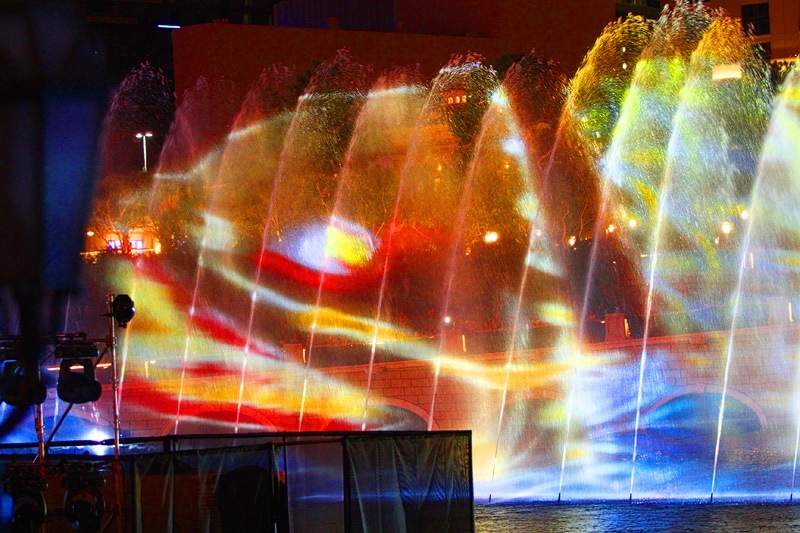 It was an impressive, and expensive, effort. The cost of the production was estimated to be in the millions.
Here's a look at part of the show with the widest damn lens we could muster.
While people showed up in droves to watch the free show, the logistics of the production made it fairly difficult for most people in the audience to see what was happening on the stage. The best vantage point was in temporary risers, reserved for a few VIPs and members of the media, directly in front of the stage.
The difficult sight lines and overwhelming crowds led some to express disappointment in the shows. But here's the thing. The shows, ultimately, weren't for the crowds in attendance.
The kabuki shows at Bellagio were intended for Japanese audiences, in Japan.
MGM Resorts, owner of Bellagio, has for some time expressed interest in opening a casino resort in Japan. These shows on Lake Bellagio were the latest in a series of overtures to the people and government of Japan to legalize casinos in that country and let the good times roll, already.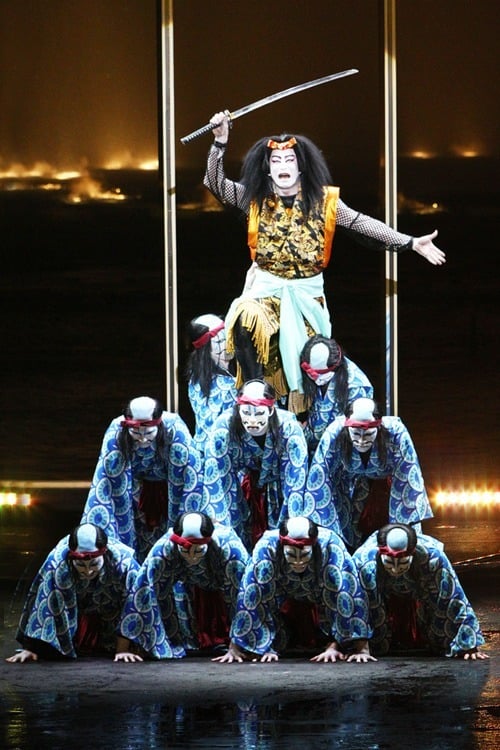 Other Las Vegas casino companies would love to build resorts in Japan (like Caesars, Wynn and Las Vegas Sands) but none have a "Kabuki Spectacular" under their belts.
And spectacular it was.
Bellagio and MGM Resorts have put their money where their collective mouth is and staked their claim to the Japanese market in a grand, highly-visible way.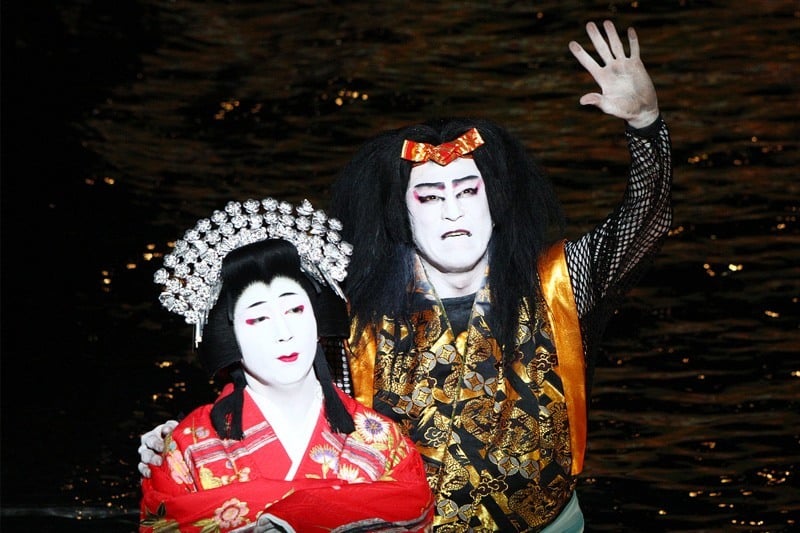 Whatever the motivation behind the kabuki shows at Bellagio, it was a great reminder Las Vegas always has something new in the works and possesses an endless capacity for pulling out all the stops in order to surprise and amaze.
While some of the Vegas "wow" factor has given way to commerce (translation: pharmacies) recently, there's still nowhere else in the world like Sin City when it comes to pizzazz and hooplah. Hell, even our pharmacies have their own hooplah. (Pizzazz, not so much.)
Enjoy more photos from the kabuki production at Bellagio Las Vegas, several of which are nearly in focus.
Kabuki Spectacle at Bellagio