Five New Downtown Las Vegas Restaurants That Should Be On Your Radar
There's been a flurry of restaurant openings in downtown Las Vegas recently, and we've barely been able to keep up. What follow are five new downtown Las Vegas restaurants well worth a taste.
1. Glutton
Glutton opened April 10, 2015, and it's already making quite the impression. Glutton is located at 616 East Carson Ave., just a block or two from Fremont Street Experience.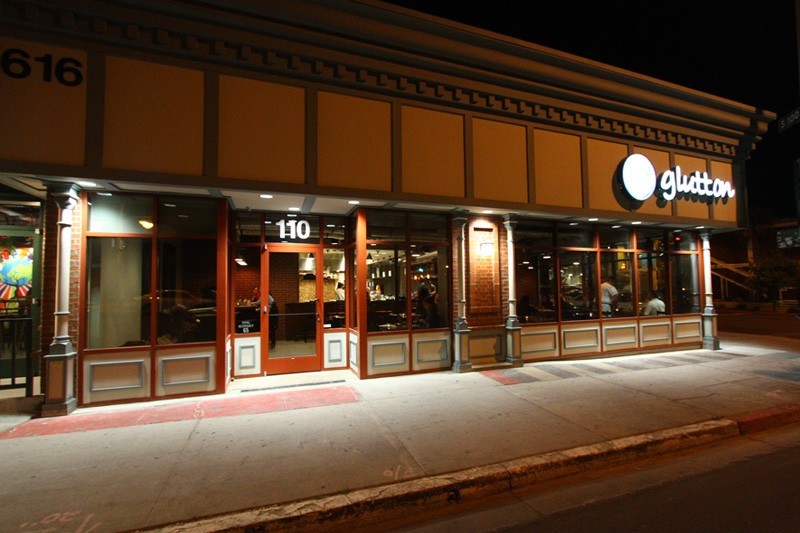 The menu at Glutton is compact, featuring Snacks, Wood Fired, Plates and Sweets.
The Brown Butter Gnocchi might be our favorite dish at any of the five new downtown restaurants we tried.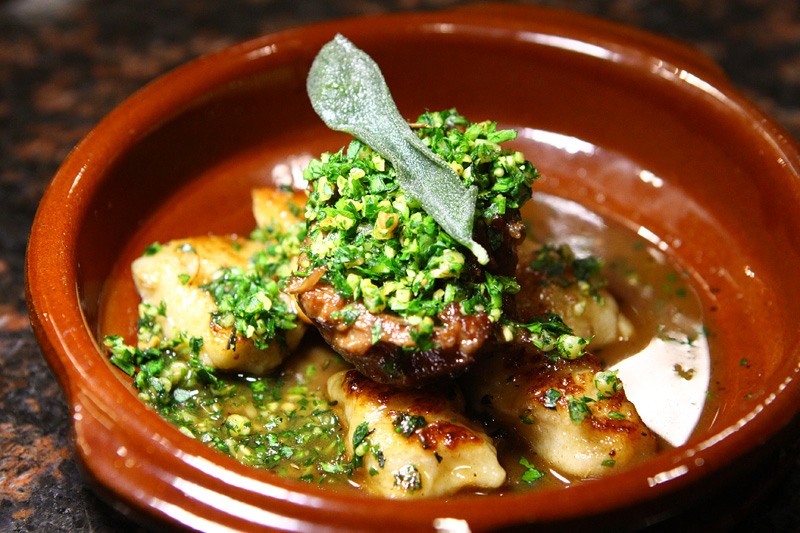 See Glutton's lunch and dinner menu on the restaurant's official site.
Glutton has a welcoming bar, as well as counter seating, perfect for those dining alone.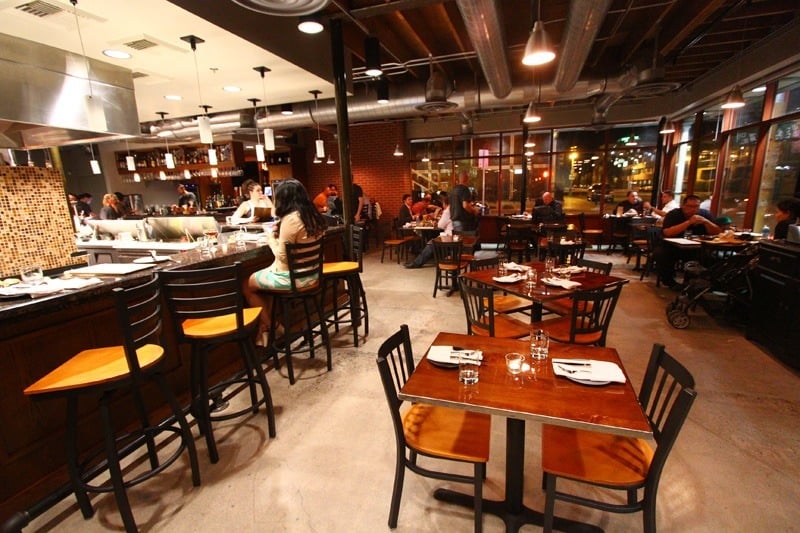 The cocktails were delicious, and the ladies will especially enjoy one called the Jessica Rabbit, with Avua Cachaca, Ancho Reyes chile liqueur, cardamom, carrot and coconut cream.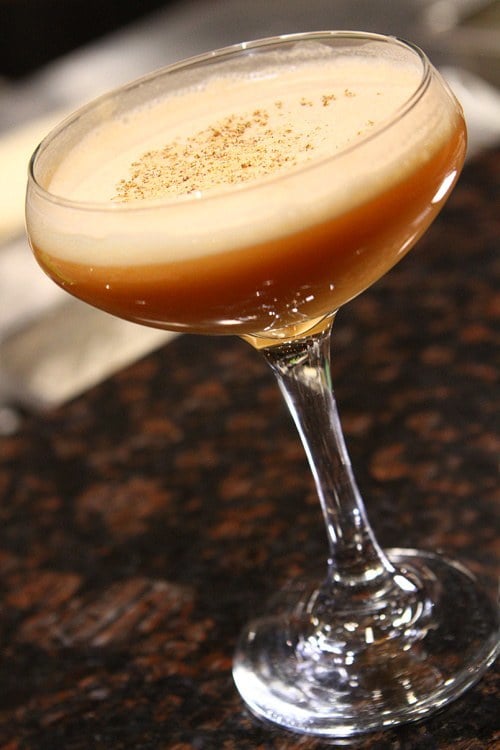 The prices are reasonable and the kind of value you expect from a downtown restaurant, as compared to The Strip.
We especially liked the menu item below.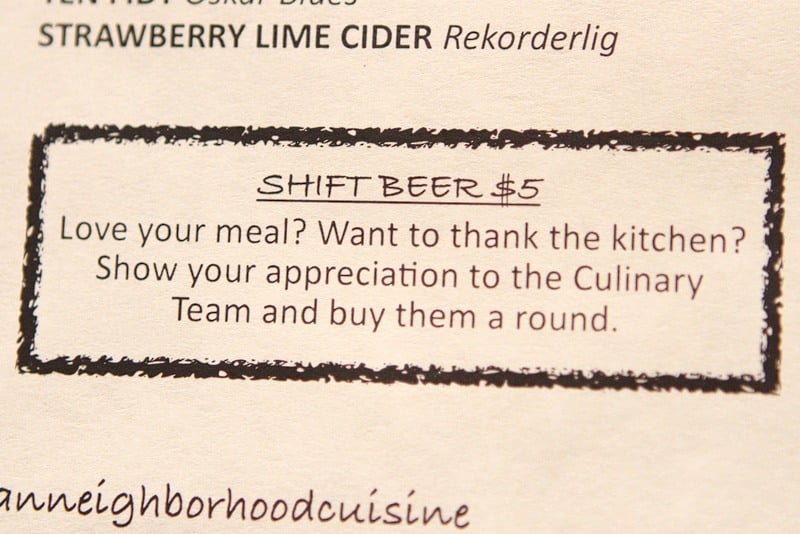 See our photo gallery for more pics from Glutton, and you can rest assured we'll be stopping by on a regular basis.
Oh, and the wifi password at Glutton is "WOODFIRE," all caps. You're welcome.
2. VegeNation
VegeNation opened April 22, 2015, and is adjacent to Glutton. As the name implies, fare at VegeNation is 100% plant-based. Which means we didn't actually try anything. But that doesn't mean we didn't take a couple of photos!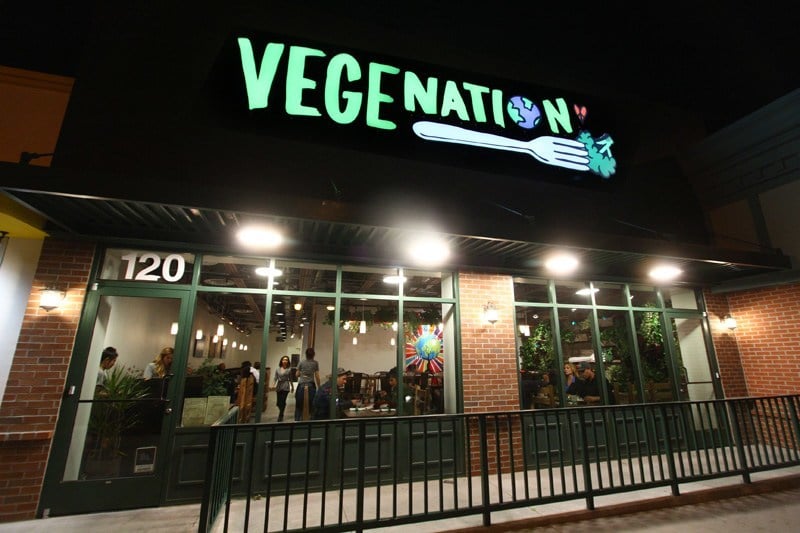 VegeNation's menu is replete with items we describe as "having ingredients we don't recognize, but which we're sure will be familiar to people into this sort of thing."
Here's the VegeNation Web site for all the details.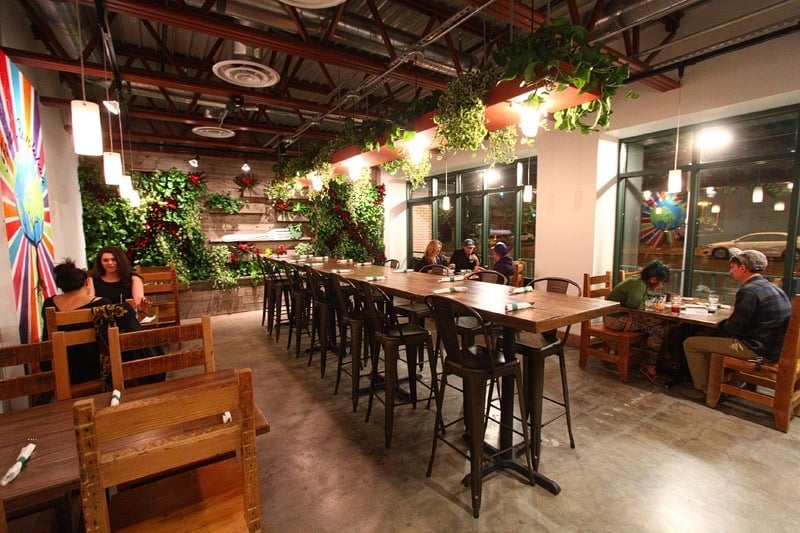 All right, all right, we'll visit again soon and actually eat something. The sacrifices we make for you.
3. Itsy Bitsy: Ramen & Whiskey
Itsy Bitsy: Ramen & Whiskey opened in early April, and we already love the joint.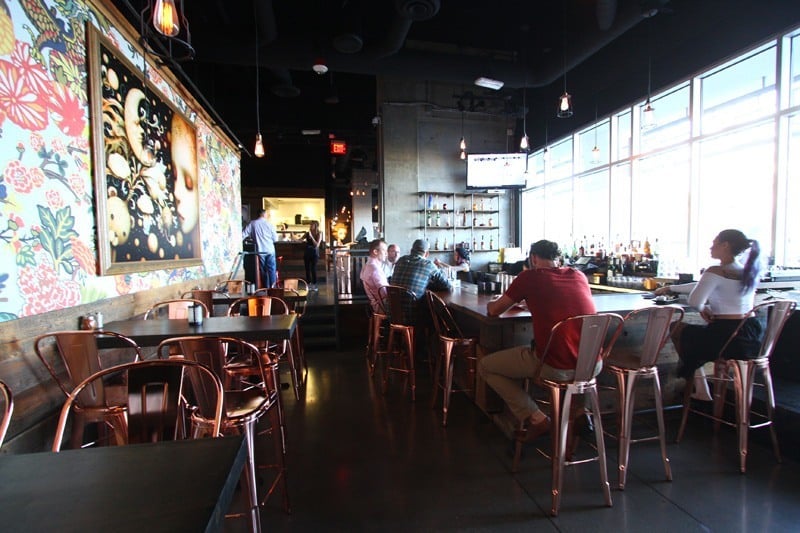 Itsy Bitsy is located in the Ogden high-rise condo building at 150 N. Las Vegas Boulevard, a block north of Fremont Street Experience.
Everything we tried was delicious, although we must admit we had neither ramen or whiskey, mainly because this Las Vegas blog does not live by society's rules.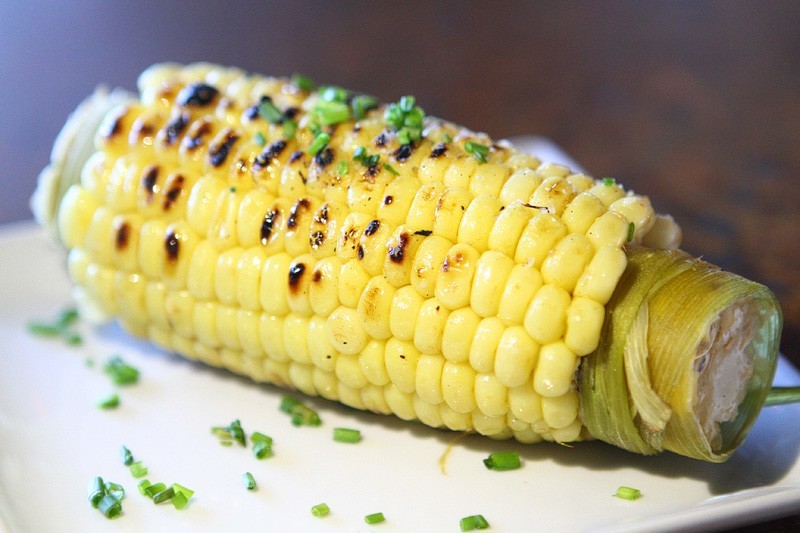 Itsy Bitsy doesn't appear to have its own Web site, and we couldn't find a menu online, but one will be provided at the restaurant, so chill. Here's our version of the Itsy Bitsy menu for your convenience.
We got all up in he business of some Japanese chicken bites with an excellent dipping sauce.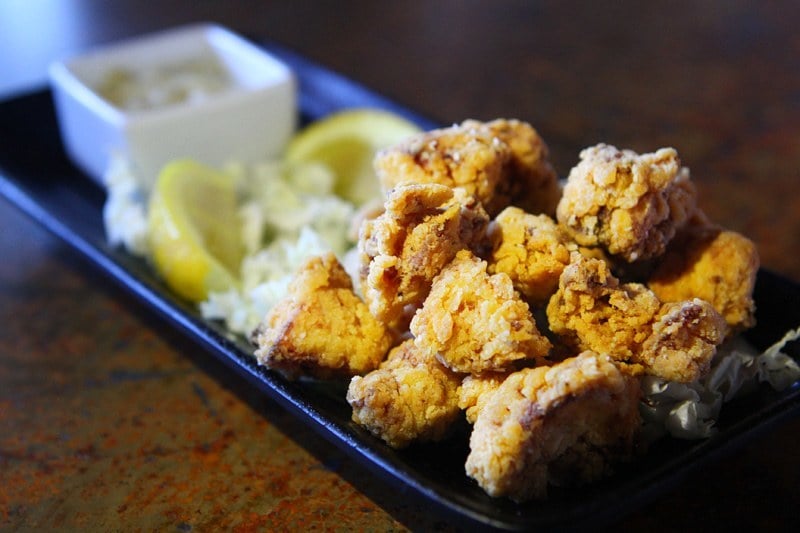 The pork pot stickers ($6) were also tasty as all get-out. Unless people no longer use the phrase "all get-out," then nevermind.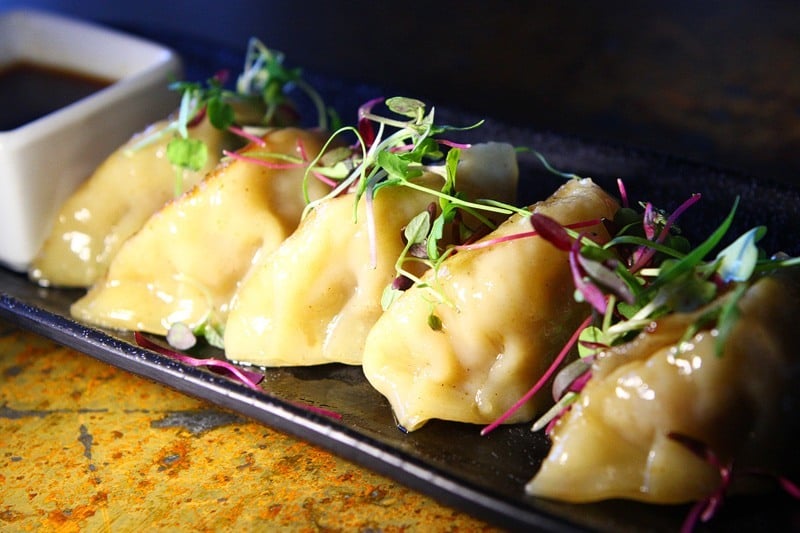 Three small plates and a beverage for around $20? Irresistible.
Itsy Bitsy: Ramen and Whiskey also trumpets its cocktail menu, so we'll be back to partake soon. Here's a look at the cocktail menu because we're selfless like that.
No password is required to access the wifi at Itsy Bitsy: Ramen and Whiskey.
4. PublicUs
All right, we need to move this along, mainly due to the fact we're blogging drunk. For the first time, ever, and that's the story we're sticking to.
First, PublicUs is not pronounced "public us." We pronounced it that way and sounded like an idiot. We have lots of other ways we prefer to sound like an idiot, thank you.
It's pronounced "pub-li-cus." Publicus is a Latin word meaning "of the people, public, open to all."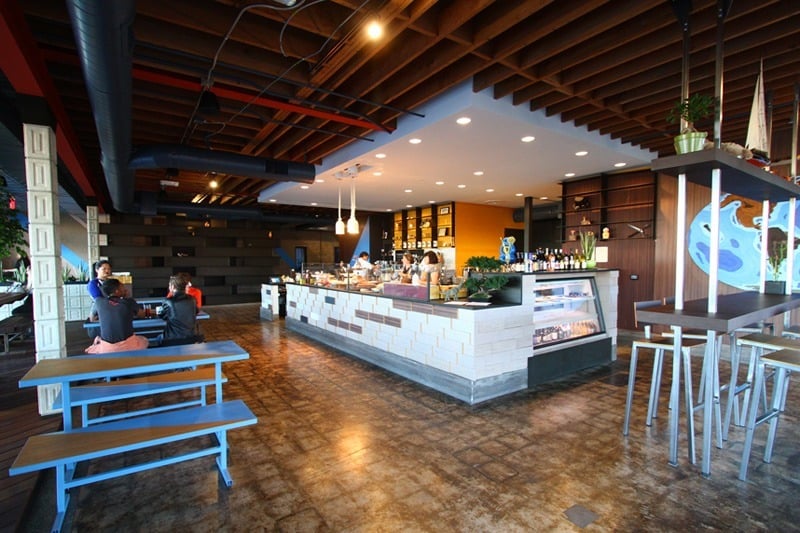 PublicUs describes itself as "a canteen-style, neighborhood restaurant and coffee bar located in the Fremont East District of Downtown Las Vegas." A gentle reminder, if nothing else, of the uselessness of so many sentences in the English language.
While we didn't try the offerings at PublicUs, our pal and food critic Al Mancini did, so read his review for all the goodness. Bottom line: He liked it. Mancini, too, noted the sketchy neighborhood PublicUs is in, several blocks east of Fremont Street Experience, past Atomic Liquors and Bunkhouse. While there's blight nearby, we didn't feel unsafe making the trek, so live dangerously for once. The address is 1126 Fremont Street.

We're not entirely sure how to describe the menu at PublicUs, other than that a dish on the restaurant's menu contains "Ciogga beets, wood sorrel, spinach, sage green goddess and violla." Exactly zero of which this blog would recognize in a line-up.
Here's more about PublicUs from our friends at VegasChatter. Find out more on the PublicUs Facebook page, mainly because their Web site sucks Ciogga beets.
The wifi password at PublicUs is "ILoveCoffee!" (Yes, including the exclamation point.) Don't say we never gave you anything.
5. Simply Pure
Admittedly, Simply Pure has been open since earlier this year, but no way in hell were we going to do a blog post with four new eateries. That's just weird.
So, Simply Pure is a small shop in the Downtown Container Park catering to vegans and vegetarians. Many items on the Simply Pure menu are "gluten-free and allergy-friendly."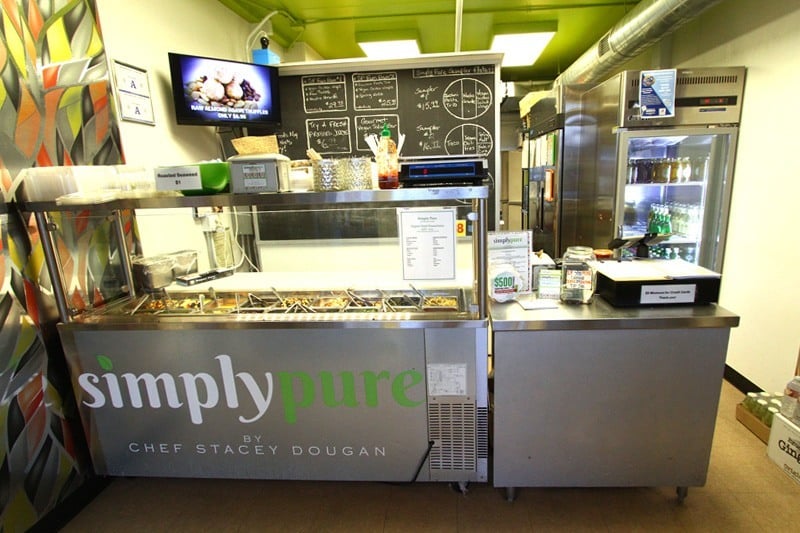 The menu ranges widely, despite the shop's compact space, and includes zucchini pasta, chili cheese fries, tacos, lettuce wraps and a chocolate ganache parfait.
You can check out the Simply Pure menu on the official Web site.
These five new restaurants illustrate the variety and value to be found in downtown Las Vegas. They're quirky and creative, and because they're new, the employees seem to be trying extra hard to win over new fans.
We'll keep eating and drinking on your behalf until you can visit these new downtown Las Vegas restaurants on your own. Let us know what you drink. Sorry, think. Let us know what you think. Hey, you experience new things your way, we experience them our way.
Five New Downtown Restaurants