Downtown Grand Has a Shiny New Caesars Sportsbook
There's a lot going on a Downtown Grand, including the recent unveiling of a new Caesars Sportsbook.
The new sportsbook is located in the casino's former high limit slot space.
Yes, we attended the ribbon-cutting despite the fact it's a sportsbook. The sacrifices we make for you.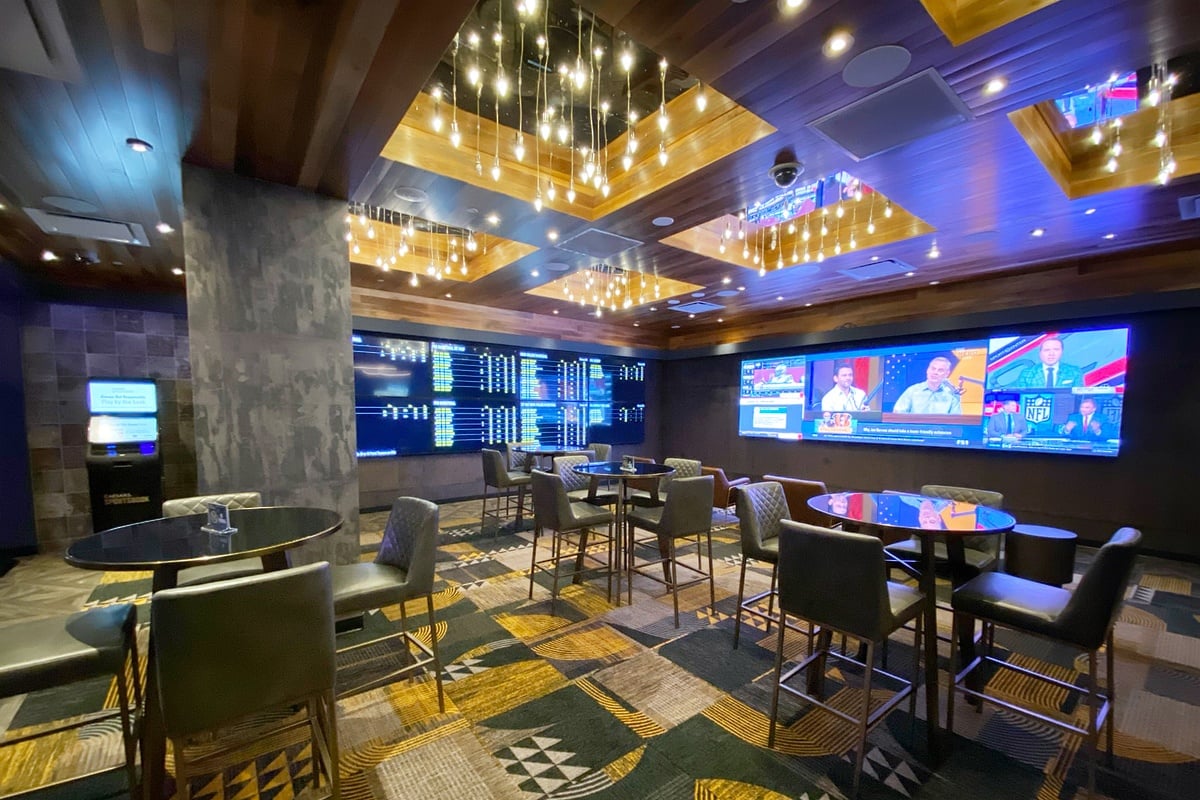 The sportsbook opening was accompanied by some understated pomp and circumstance.
Our friend Anthony Curtis, of the venerable Las Vegas Advisor, placed the ceremonial first bet. Something about football.
Here's a look at the exterior of the space. There are as many TVs outside as inside. It's the law.

This is the first Caesars Sportsbook in downtown Las Vegas. And, yes, it goes without saying it's weird when a sportsbook is operated by an unaffiliated casino company. (Technically, a competitor.)
This practice is actually becoming more common. Circa, for example, operates the sportsbook at Tuscany Suites and Casino on Flamingo, as well as The Pass casino in Henderson, Nevada.
Anyway, the sportsbook at Downtown Grand is petite (sorry, "intimate") compared to many Las Vegas sportsbooks, but it should do the trick for sports bettors.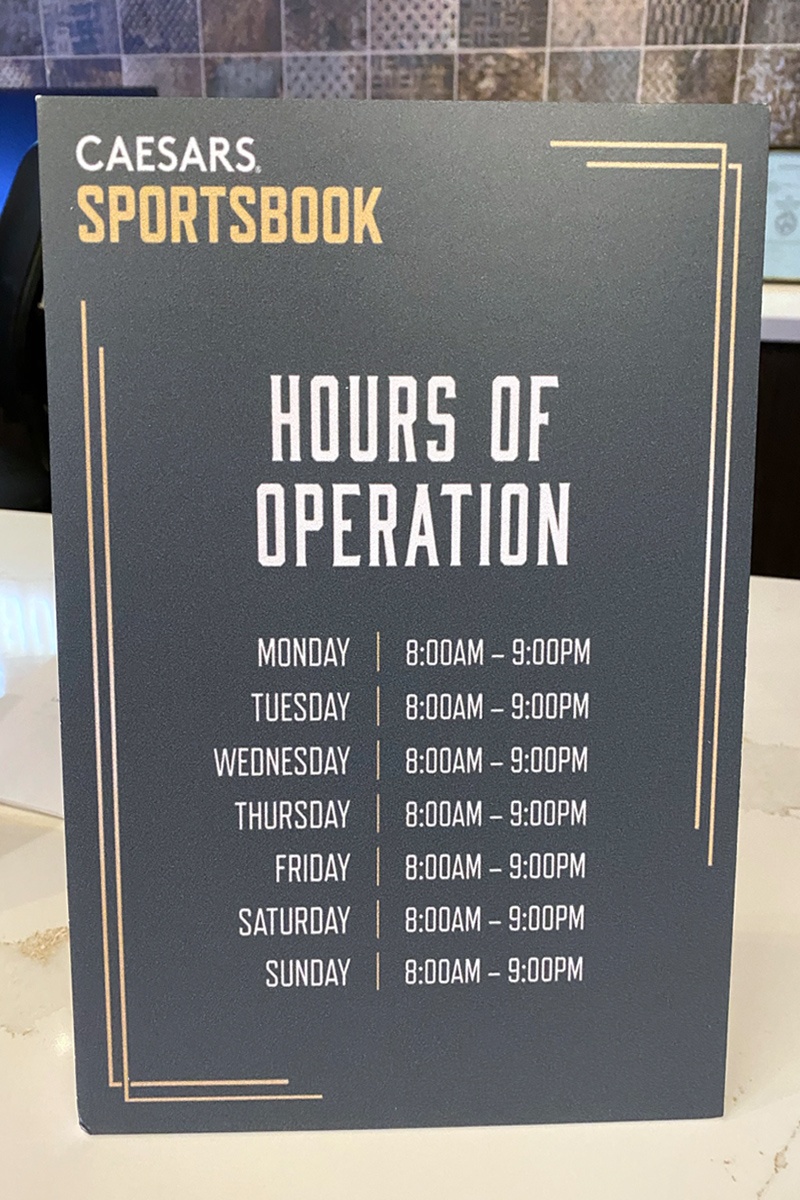 The Downtown Grand's sportsbook is equipped with the requisite collection of TVs and odds boards.
There are three betting windows, as well as several self-betting kiosks.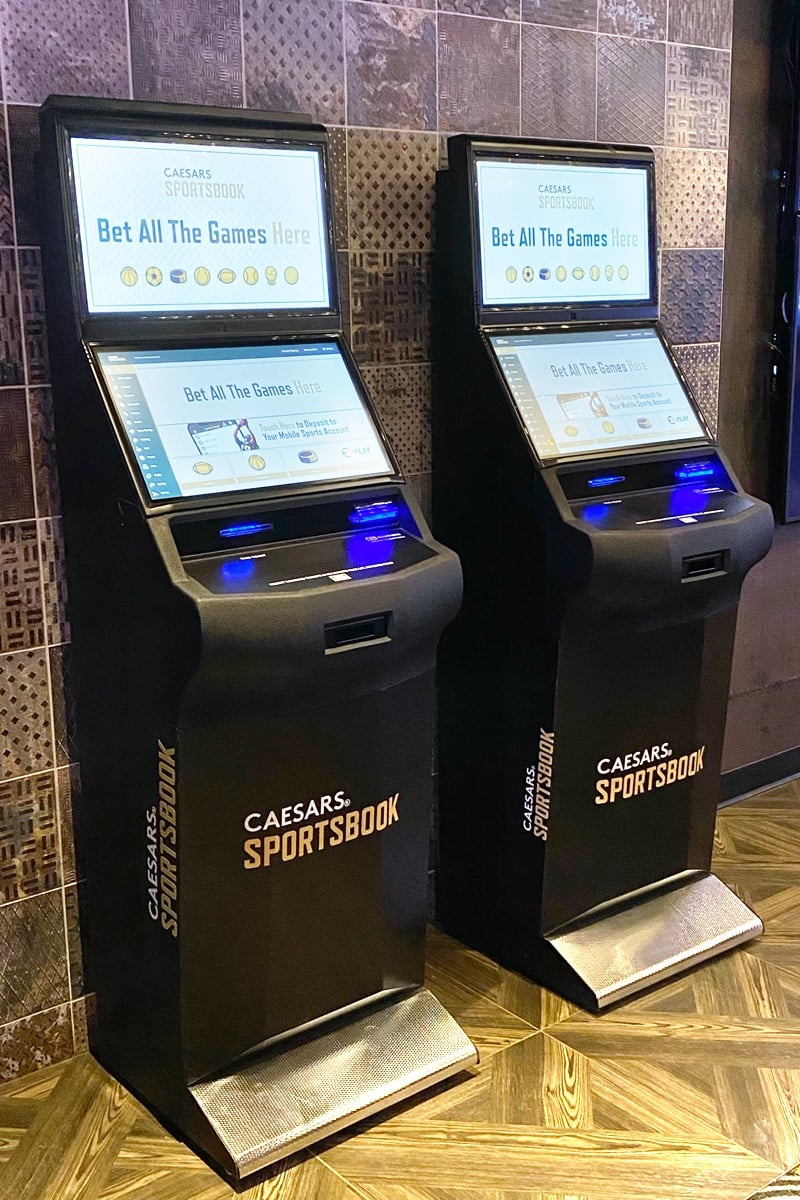 The opening of the Downtown Grand's sportsbook follows on the heels of another sportsbook launching across the street at Fremont casino. That one's FanDuel-branded, but operated by the owner of Fremont, Boyd Gaming.
As mentioned, there's a lot more in the works at Downtown Grand as things are being shaken up by the resort's new General Manager, Andrew Economon.
Downtown Grand is focusing on value and making the casino even more player-friendly, increasing its number of $1 blackjack tables (from one to three). The craps minimums are about the lowest you'll find downtown, other than at El Cortez.
While we were there for the sportsbook opening, Downtown Grand was installing a new Interblock hybrid craps table, where players roll dice, but enter their bets on terminals. Sort of like Roll to Win Craps, but we haven't seen it in action yet.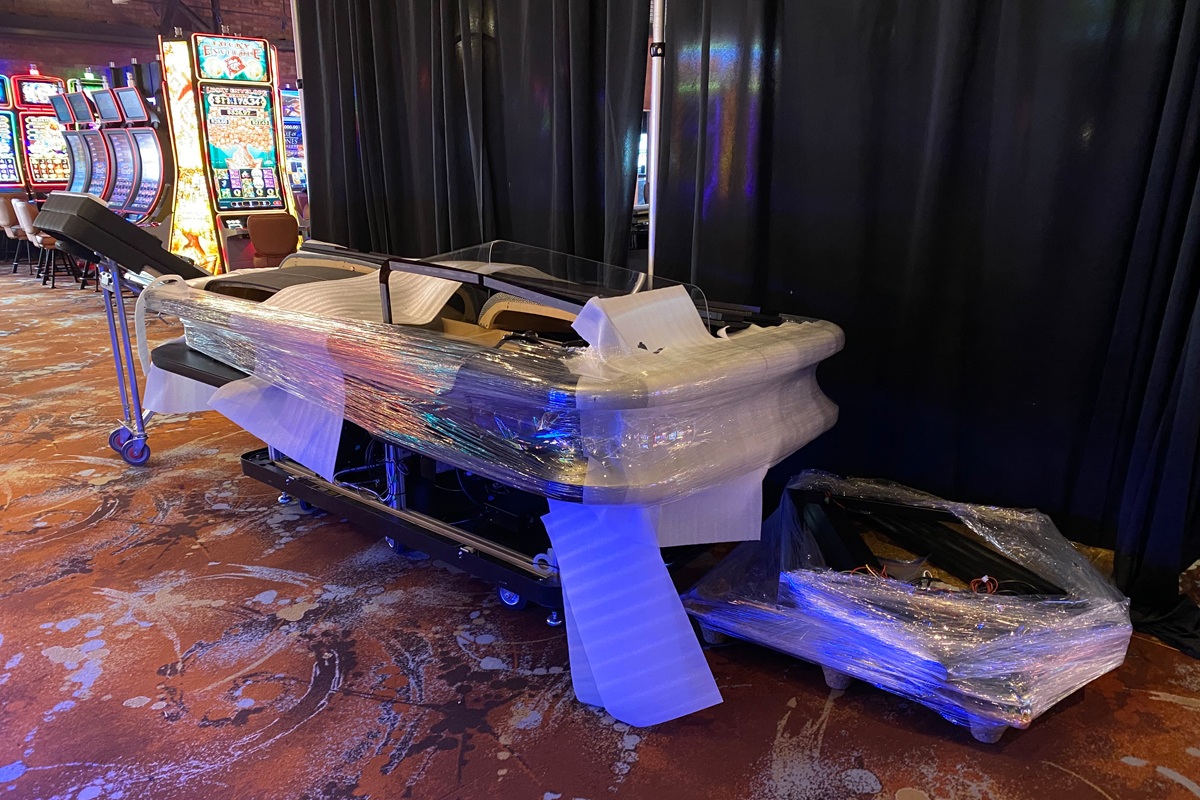 Interblock describes the game this way, "The innovative Live Craps table delivers even more ways for patrons to play this exciting community game by replicating a Craps table environment without the pressure or intimidation of a traditional Craps table, and provides operators a new way to offer Craps within a Stadium, or create a Live Craps ETG table in a standalone format." Translation: Just one dealer means lower labor costs. Which actually makes a lot of sense at Downtown Grand, given there isn't always the foot traffic to justify a full craps crew. (The casino's table games area is only open specific hours.)
We'll definitely be back to give it a try.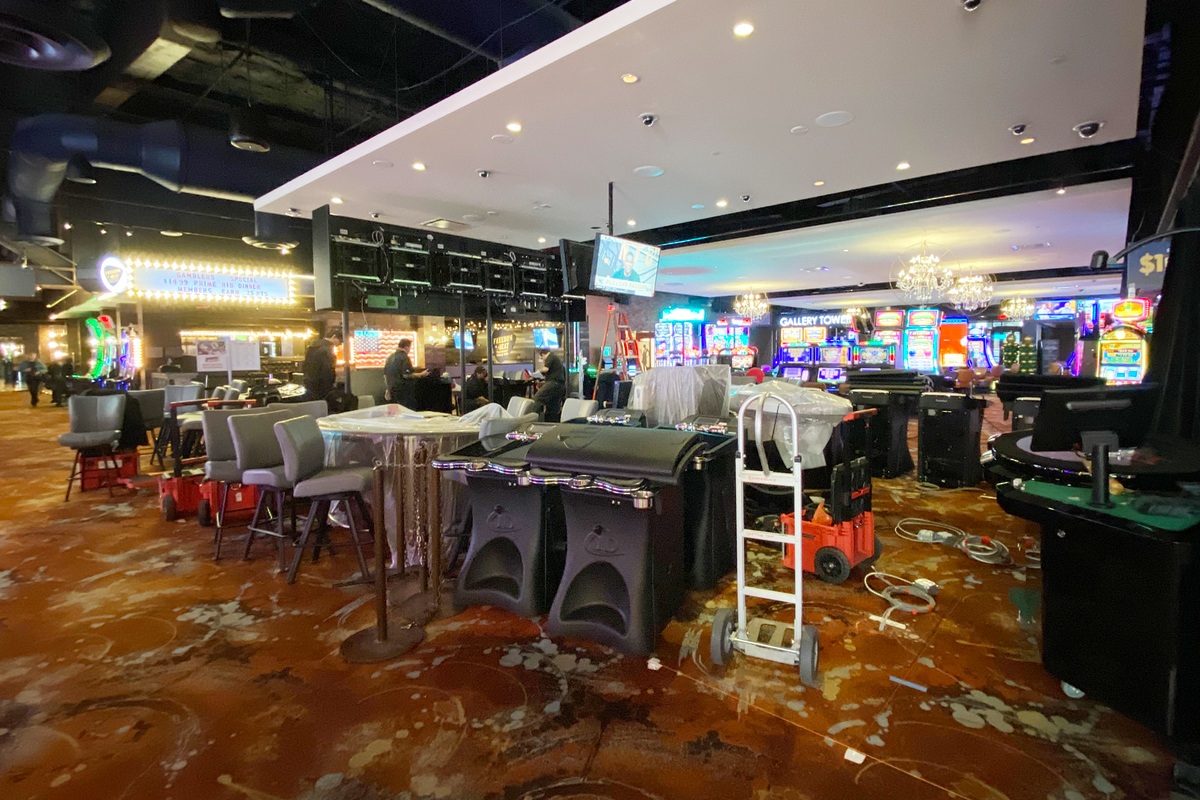 Following a number of delays, Hot N Juicy Crawfish is ready to debut in the former Commissary space. We've heard Feb. 2 is the new target date, but don't make any bets on that date holding.

Yama Sushi is also planned, for a space owned by Downtown Grand on the 3rd Street promenade between Fremont Street Experience and Downtown Grand. Yama Sushi is expected to debut in Q3 2023, as the kids say.
Yama Sushi will be a minute. pic.twitter.com/uvri74MVZI

— Vital Vegas (@VitalVegas) January 12, 2023
Improvements to the aforementioned "promenade" have made the walk between Fremont Street Experience and Downtown Grand (and Pizza Rock, Triple George, Hogs & Heifers and the Mob Museum) much more appealing, and the hope is improved sight lines will attract more business northward.
Downtown Grand's foot traffic took a serious hit for the past year due to construction, estimated to have been down about a third.
But things are perking up at Downtown Grand again, and we'll see if all the improvements and additions can draw more business. The hotel has always been Downtown Grand's moneymaker, hence the addition of an additional hotel tower in 2020.
There's more to come at Downtown Grand. We're always up for a low-key vibe, friendly staff and reasonable table minimums, and Downtown Grand delivers.