Donny Osmond's Reddit AMA Reveals Some Surprising Facts
Flamingo headliner Donny Osmond recently took part in a Reddit AMA (Ask Me Anything) to hawk his album, "The Soundtrack of My Life."
Osmond is savvy about the media and his public image, so he deftly sidestepped anything controversial, including the ongoing Donny & Marie feud. (They rarely speak when they're not onstage.)
Still, the Reddit AMA was rich with things we didn't know about Donny Osmond, and we've extracted some tidbits below.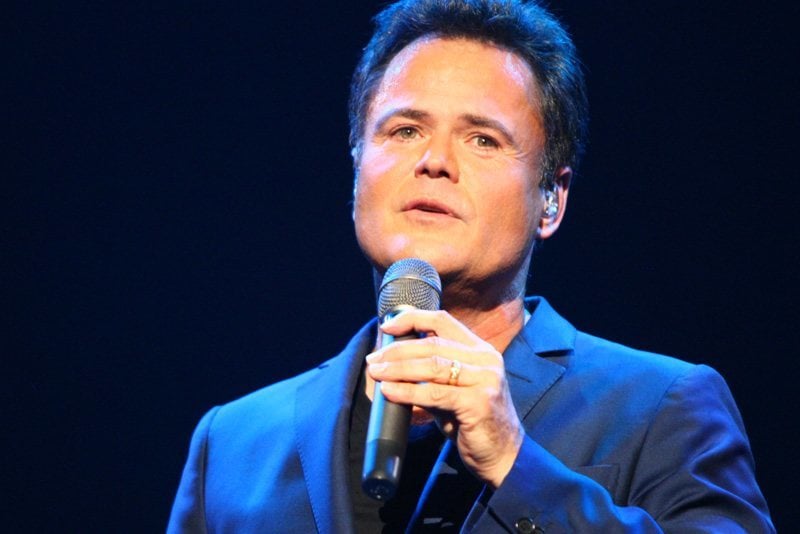 Donny's most embarrassing showbiz moment was when his loincloth fell off during a performance of "Joseph and The Amazing Technicolor Dreamcoat."
The biggest challenge of his career was getting ready to wear the loincloth in that show.
Osmond recorded his signature song, "Puppy Love," in three takes.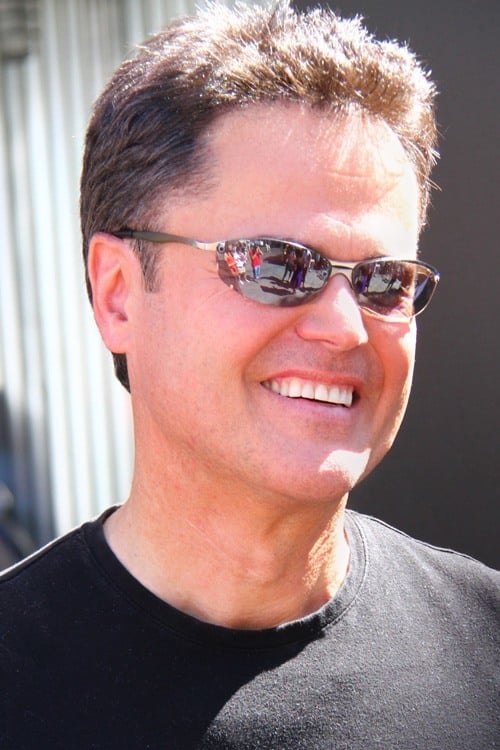 He didn't like the comedy sketches on the classic "Donny and Marie" show. His favorite parts were the "A Little Bit Country, A Little Bit Rock 'n' Roll" segments.
His favorite part of the show at Flamingo is "Soldier of Love."
The one place he'd like to perform where he never has is the Taj Mahal.
Donny Osmond's favorite ice cream is Chocolate Chocolate Chip Haagen-Dazs.
Of all his accomplishments, Osmond's improvised dance in Weird Al Yankovic's "White and Nerdy" video is one of his proudest. Outtakes, below. He get a Christmas card every year from Al Yankovic.
He is a "Star Wars" fan.
He loves corn as a pizza topping.
Osmond's favorite singer is Bruno Mars.
Given the choice of having a dragon or being a dragon, Donny would be a dragon.
He prefers non-fiction over fiction.
For recording, he uses a Blue Microphones Baby Bottle mic.
The artist that most influenced him was Stevie Wonder.

He really likes the color purple. Osmond still has a box of his "original purple socks."
If he were to own a dog, it would be a black lab.
"Top Gear" is one of his favorite TV shows.
If he had to choose another field beside entertainment, it would be in computers, working for Apple.
When he retires, he'll live in Utah. He says, "I think I'll die in Utah. I love that state."
His wife gave him the advice, "When you perform, just be average." He claims this was "the best advice, ever." She meant he didn't have to be perfect, a response to panic attacks related to the pressure of performing and his fear of failure.

He gets writer's block "all the time."
When comparing being a child star in the '70s to the scrutiny child stars face today, Osmond says, "I think there's a lot more danger with social media. Whereas in days past, or in times past, you could cover up a lot of bad stuff."
So, Donny successfully navigated a Reddit AMA without stepping on any mines. In his case, they might want to call it a Reddit AMAIWTA. (Ask Me Anything I Want To Answer.) Still, credit where it's due. AMAs can be brutal, and Osmond handled it with his usual charm. He even called out certain questions as "stupid." You go, Donny.
Check out Donny Osmond's full Reddit AMA.
Despite the backstage drama, the Donny & Marie show at Flamingo remains one of the best shows in Las Vegas, fully of music, laughter and one of America's most beloved pair of siblings.