"Pawn Stars" Plaza Construction Begins, Bringing Shops, Bars and Dining to Downtown Vegas
In Vegas, it's always gratifying to see a project that's been announced actually come to fruition. At the moment, the folks behind History Channel's "Pawn Stars" series are fruitioning the hell out of their latest effort, the Pawn Plaza shopping center.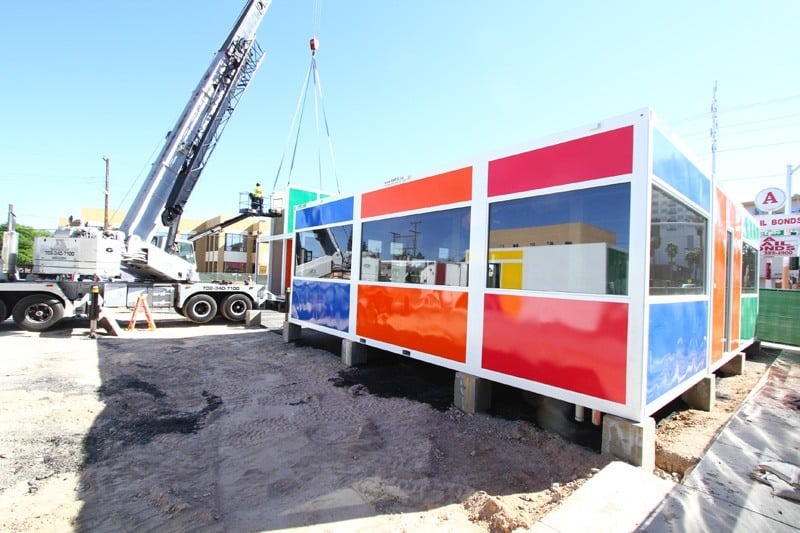 Pawn Plaza is the brainchild of the head pawnsman (possibly not a term that exists) at the now-famous Gold & Silver Pawn shop, Rick Harrison.
Harrison was inspired to build Pawn Plaza after visiting the Downtown Container Park, another shopping center fashioned from shipping containers. (The same company that helped build Downtown Container Park, Xtreme Manufacturing, is also building Pawn Plaza.)
Here's a peek at what Pawn Plaza's bars and restaurants will look like.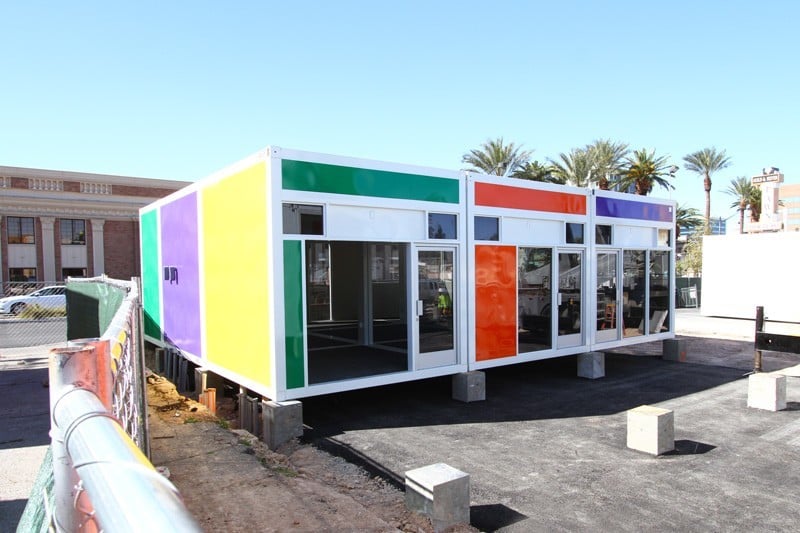 Rather than shipping containers, Pawn Plaza will be made up of 72 "Xtreme Cubes."
While it might be stretching things to say they're "extreme," the cubes being installed at Pawn Plaza are indeed extremely colorful, already bringing some much-needed new energy to a fairly crappy neighborhood.
Once completed, or rather "assembled," Pawn Plaza will be home to 16 retail offerings including the aforementioned restaurants, bars and shops.
The first three tenants of Pawn Plaza have been announced: Rick's Rollin Smoke BBQ and Tavern, Poutine Vegas and Rita's Italian Ice. Las Vegas is in serious need of a kick-ass BBQ joint, so we have all our digits crossed. All of them. We'll let you sit with that visual for a minute.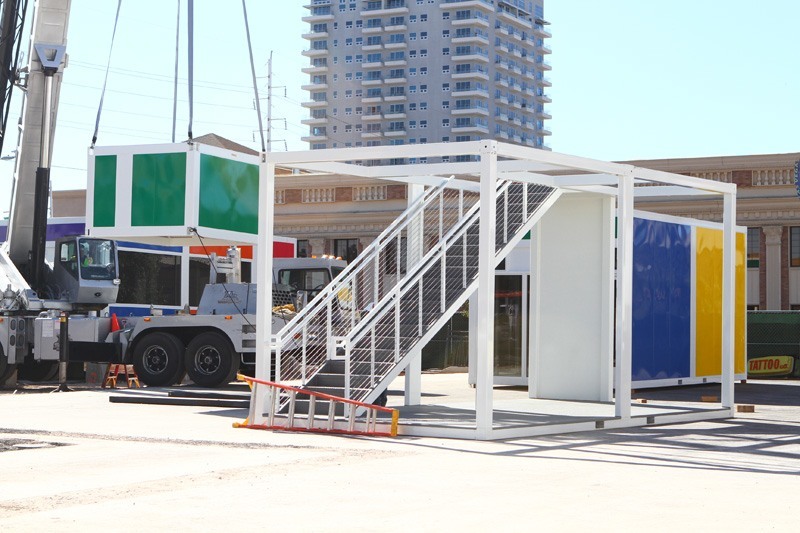 Rick Harrison says about 4,000 people visit the Gold & Silver Pawn shop each day, making it one of the biggest tourist draws in Las Vegas.
Pawn Plaza sits next to the busy shop on Las Vegas Boulevard (see below), and soon guests will have additional diversions during their pawn shop visit. Harrison will also have additional streams of revenue, which he's never shy about saying is the prime directive.
"You've seen my show. Making money's like my third or fourth favorite thing in the world," he jokes.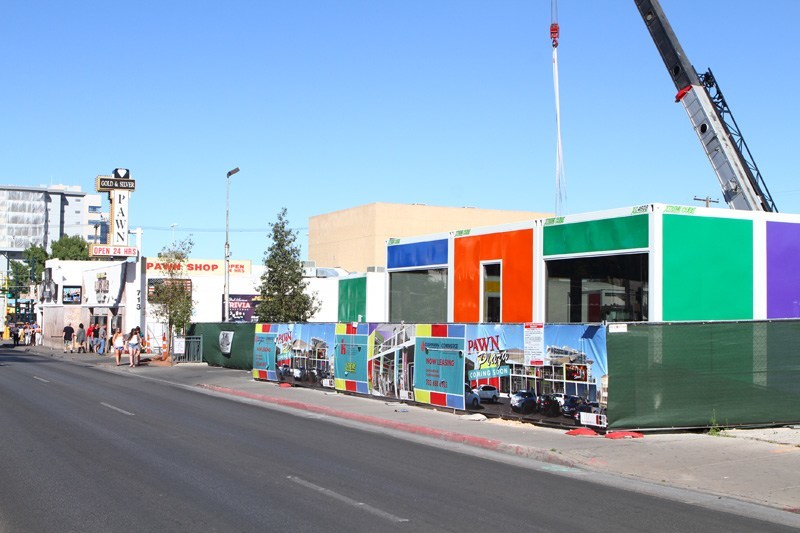 If you're into trivia, by the way, check out our interview with Rick Harrison about his sweet new trivia app. Addictive.
Pawn Plaza is expected to open in early June, although a specific date hasn't been announced. In Las Vegas, builders of things have learned to avoid the specific date announcement trap, preferring to keep things vague until the last possible moment.
You'll note they're being careful to call it Pawn Plaza (as opposed to "Pawn Stars" Plaza) to avoid any head-butting with the network that airs "Pawn Stars," the History Channel. (That's also why Rick Harrison can't promote his trivia app on the show. Ne'er shall the two worlds meet, lawyerwise.)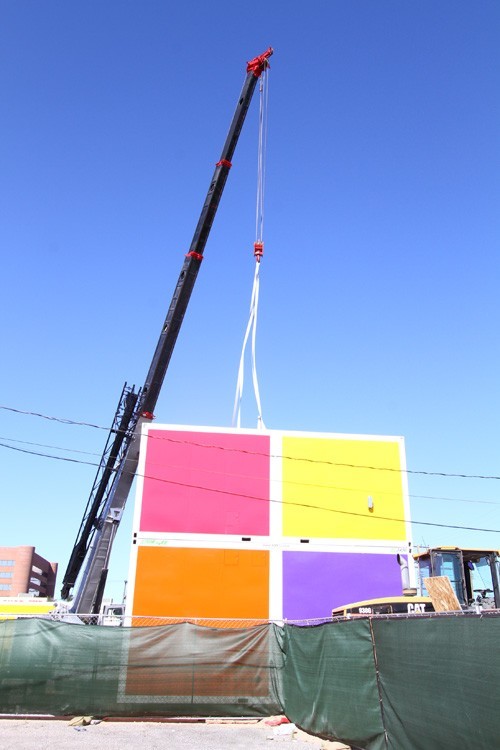 We love the quirky, family-friendly Downtown Container Park, so we have no reason to think we won't also love Pawn Plaza. It's the "Pawn Stars" guys, for chrissake.
One would hope the stars of "Pawn Stars" (Rick, The Old Man, Big Hoss and fan favorite, Chumlee) will frequent the establishments at Pawn Plaza, so there are sure to be lots of photo ops and autographs for their legions of fans.
Enjoy our gallery of the "Chumtainer Park" cubes fulfilling their ultimate destiny, below.