Dismantling of Harmon Hotel That Never Was Continues
The Harmon tower, the never-occupied hotel in the CityCenter complex on the Las Vegas Strip, is coming down, piece by piece.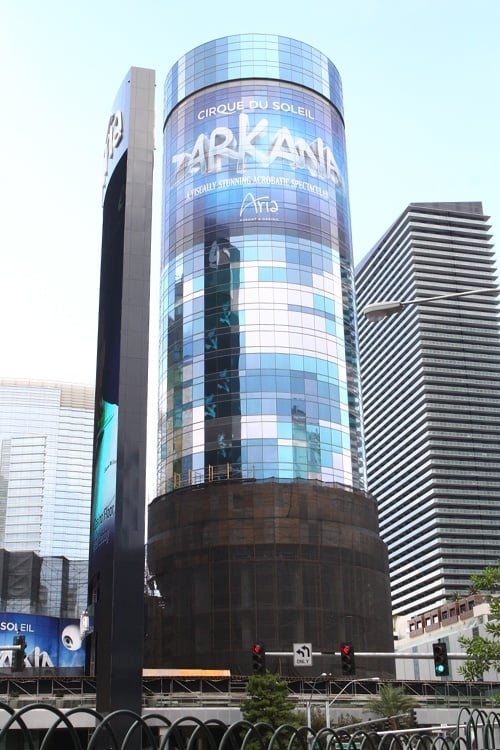 Construction was halted on the would-be Harmon Hotel, at one time called the Harmon Hotel, Spa & Residences, in 2008 (two years into the building's construction) due to construction defects. The hotel was originally supposed to be 47 stories tall, but the existing structure is 26, 27 or 28, depending upon whom you ask.
After construction stopped on the building, epic legal wrangling ensued. Ultimately, MGM Resorts was granted permission to take the building down.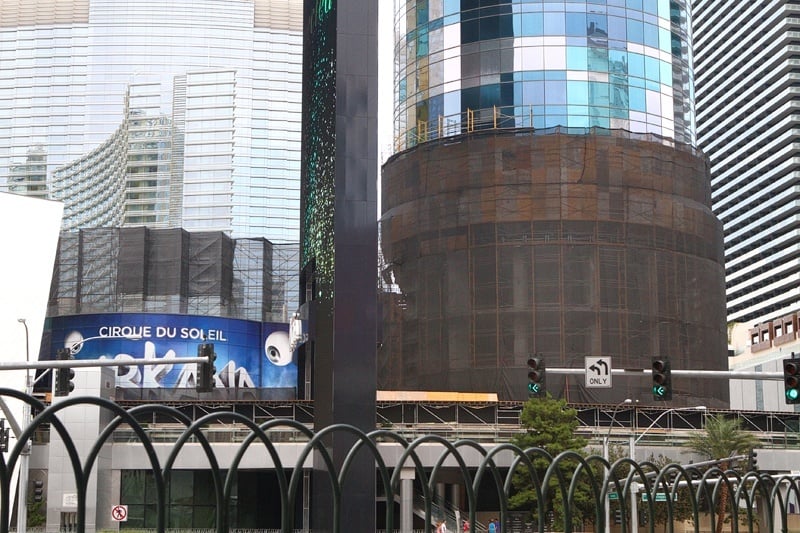 The culprit for all this clustery goodness is a company called Pacific Coast Steel, which improperly installed critical steel reinforcements (rebar). Their screw-up resulted in a building that was deemed by engineers likely to collapse during an earthquake. So, yeah, the rebar was FUBAR.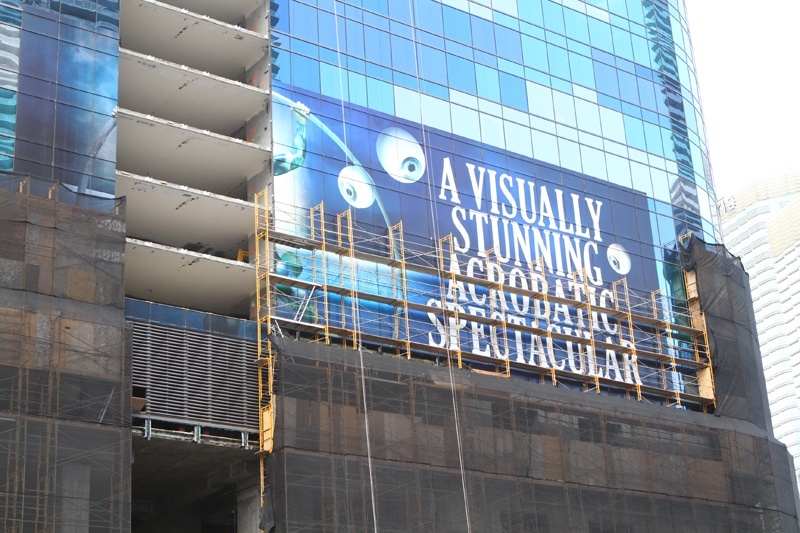 While historically hotels in Las Vegas have been imploded, due to its proximity to surrounding buildings, Harmon tower is in the throes of a year-long demolition involving gutting the structure and taking it apart in a more meticulous fashion.
The demolition is expected to cost $11.5 million. It's estimated the Harmon tower cost $275 million to build, despite it never opening.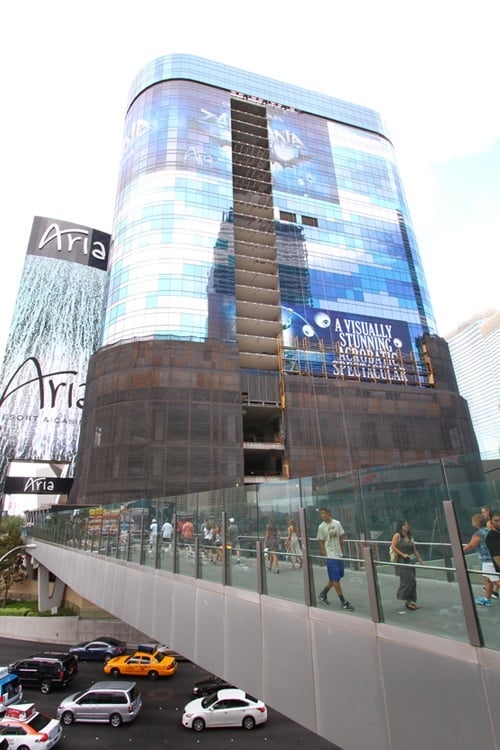 Evidence of the demolition can now be seen on the exterior of the building, dubbed by some as the "world's most expensive billboard." Windows are being removed on both the north and south sides of the building.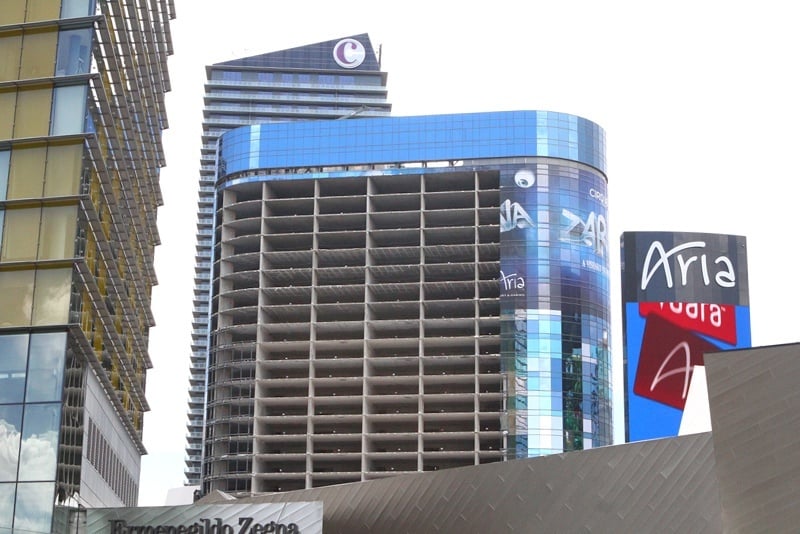 The Harmon tower demolition has made finding one's way a little confusing around the site.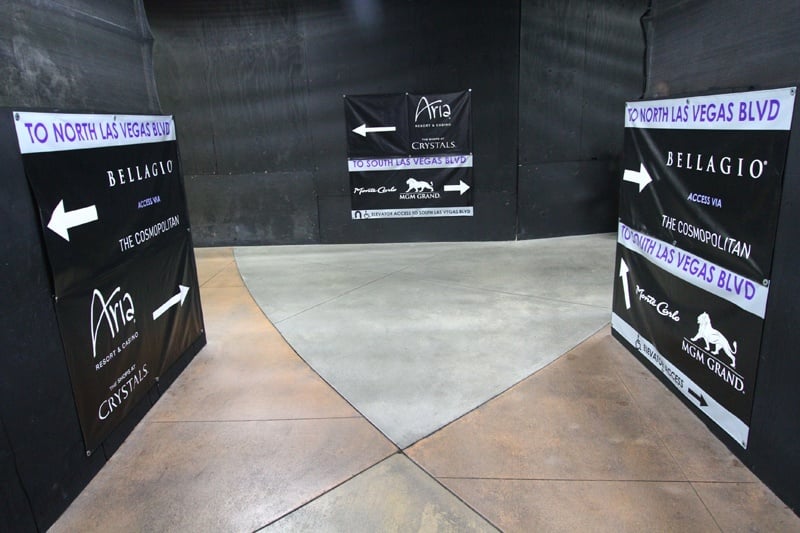 While the demolition of the Harmon Hotel is sure to leave a strange gap in the Las Vegas skyline, there's a bright side: It was intended to be a boutique hotel, with no casino, so meh.

As the Harmon demolition continues, it looks like "Zarkana" is going to have to find another way to advertise.