Golden Steer Steakhouse Nearly Loses Its Iconic Statue
A longtime fixture in Las Vegas, the gold steer statue outside the enduring Golden Steer Steakhouse, nearly met its demise recently in a quirky accident.
The gold steer has stood vigil outside the Golden Steer Steakhouse for an incredible 56 years, but was knocked from its platform when a lobster delivery truck hit the pole supporting the iconic statue.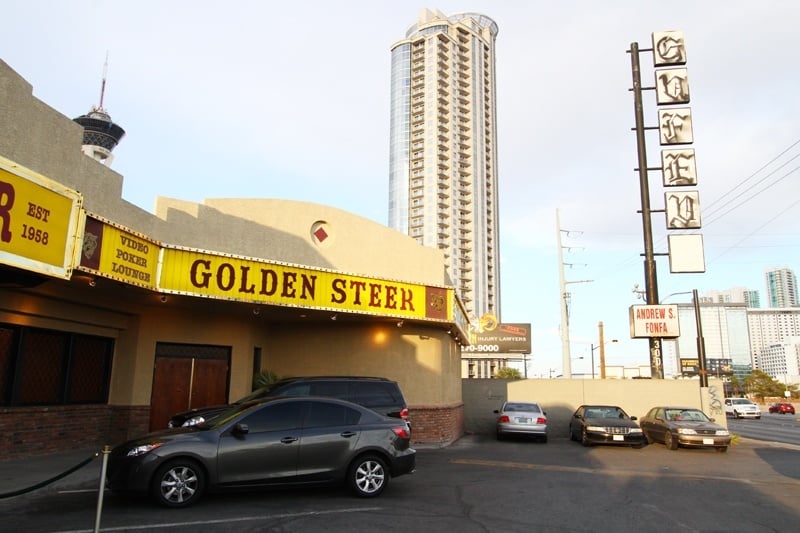 In a world exclusive, we've got the full story! Look, we take our world exclusives where we can get them.
Apparently, on his first day on the job, a driver for the Golden Steer's lobster supplier, the reportedly excellent Supreme Lobster and Seafood, tried to make a delivery at the restaurant's front entrance despite the fact deliveries are typically made at the rear.
The impact with the statue's pole caused it to fall from its platform and it nearly crashed to the ground. Thankfully, the bovine's feet got caught up in some electrical wiring and was spared oblivion.
To make the story even more dramatic, the statue's nose came to rest just an inch from the ground. Not exaggerating.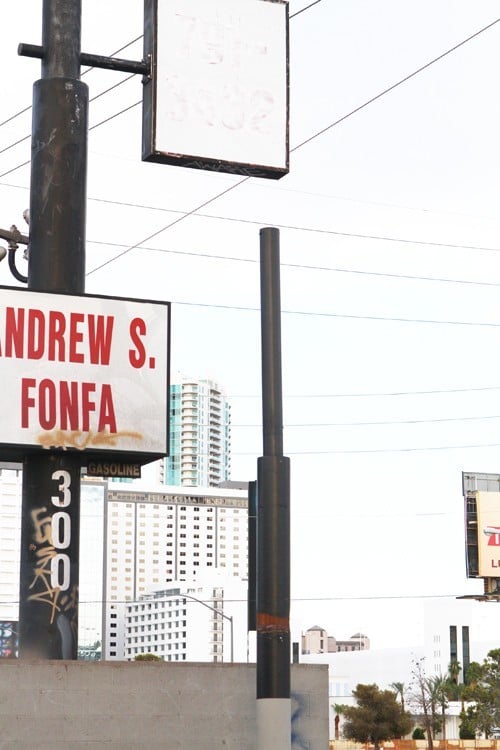 Interestingly, the statue isn't made of metal or another resilient material, but rather plaster, so there was a very real chance the statue's number could have been up, for good.
To his credit, the delivery driver immediately reported the incident to the folks at Golden Steer, and Supreme Lobster's insurance is expected to cover the damages.
For the time being, the statue is being kept in a small storage area just off the restaurant's main dining room.
Here's an exclusive photo of this irreplaceable piece of Las Vegas history, udderly safe and sound.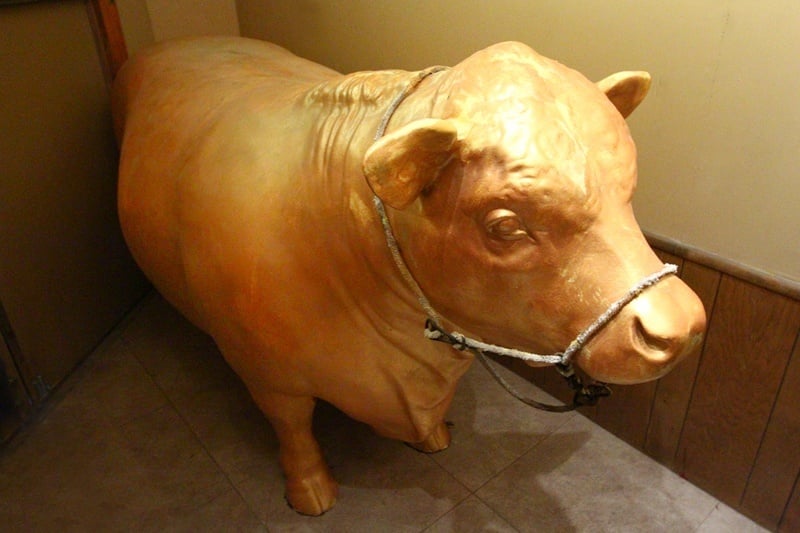 So, what's next for the gold steer? Plans to resurrect the statue are taking some time. The restaurant notes the permit process to restore the sign's electrical wiring is more complicated than it was 56 years ago, so it may take a week or two to put the statue back in its rightful place.
Once he's back, we promise to never take him for granted again!

The Golden Steer Steakhouse is just west of the Las Vegas Strip, on Sahara Avenue, not too far from Stratosphere or the new SLS Las Vegas.
Here's a bit more about this much-loved Vegas throwback.
Find out more about the Golden Steer Steakhouse, which opened in Las Vegas in 1958, making it the oldest steakhouse in Sin City.
Update: The Golden Steer Steakhouse's steer has been restored and returned. Read more.