Confirmed: Garth Brooks Residency Set for Caesars Palace
We feel terrible about ruining surprises, but that's just how we roll.
A year ago, we shared Garth Brooks would have a residency at Caesars Palace.
The scoop has been confirmed. Garth Brooks announced "Garth Brooks/Plus One," at The Colosseum at Caesars Palace starting in May 2023. The residency will span 27 shows.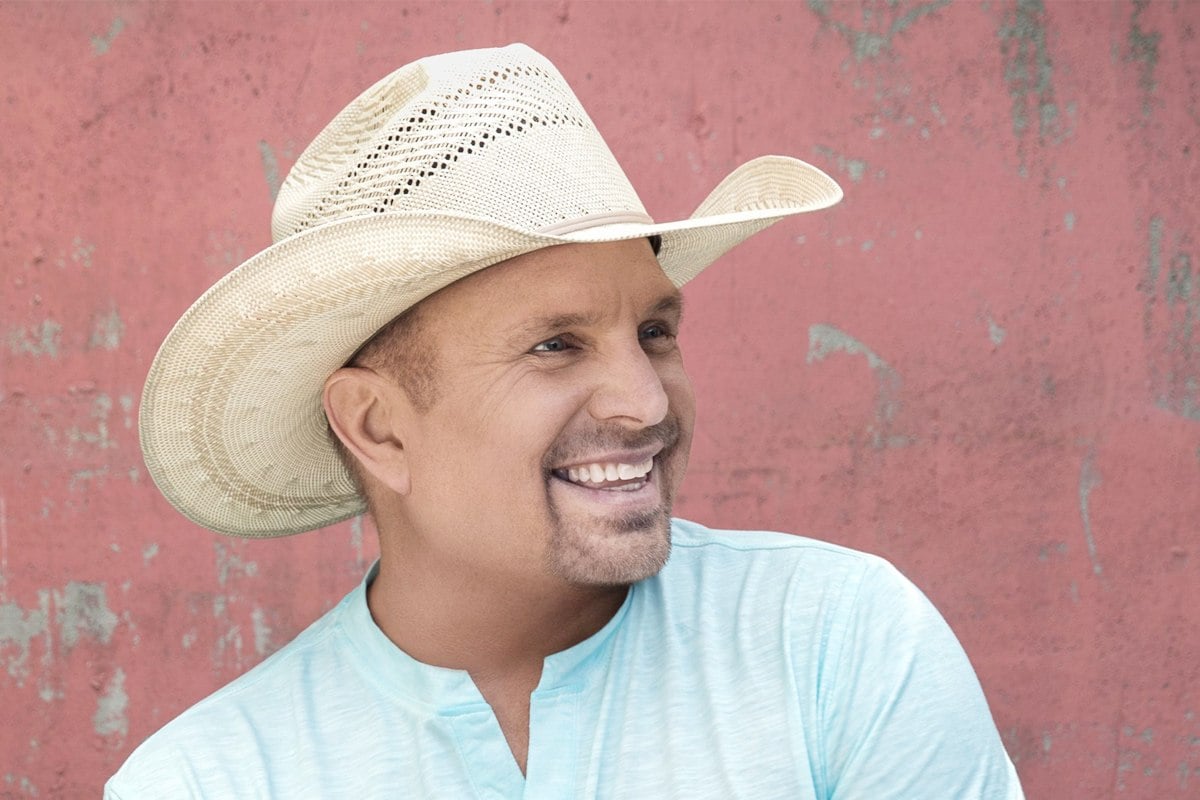 Garth Brooks, of course, is a country singer of note. He's performed in Las Vegas on a fairly regular basis, including at Park MGM, Allegiant Stadium and a well-reviewed, multi-year run at Wynn Las Vegas.
Per a new release, "No two shows will be the same, with varying band members and the occasional special guest, fans are promised a once in a lifetime performance each and every night. Whether it be one fiddle player, percussion and background vocals, or the whole band, each song, as well as every performance, will be a unique and shared experience night after night for Garth and his audience."
Brooks recently finished a three-year stadium tour. His shows drew an average of more than 95,000 people in each city and was seen by a cumulative audience of nearly three million people, according to Garth's people.
Here are the dates of the Garth Brooks residency at Caesars Palace.

May 2023: 18, 20, 21, 25, 27, 28


June 2023: 1, 3, 4


July 2023: 6, 8, 9, 13, 15, 16, 20, 22, 23


November 2023: 29


December 2023: 1, 2, 6, 8, 9, 13, 15, 16
Here are more fun Garth Brooks facts we're appreciative appeared in the news release because we aren't really into country music all that much: "In May 2021, Garth Brooks was one of five artists to receive one of the most prestigious honors an artist can receive, The Kennedy Center Honor. Garth is the first-ever seven-time recipient of the CMA Entertainer of the Year honor. Brooks is the first and only artist in history to receive nine Diamond Awards for the now nine diamond-certified albums at over 10 million album sales each. He remains the number one-selling solo artist in U.S. history, certified by the RIAA with 157 million album sales."
The usual ticket-buying hoops are in place: "Garth Brooks has partnered with Ticketmaster Verified Fan to ensure that fans get first access to tickets." You'll figure it out.
Garth Brooks is a big "get" for Caesars Palace.
Adele's residency was a big deal, too, but it's been fraught with P.R. blunders. She canceled her first set of performances, but is likely to win back hearts and minds as she launches her much-anticipated show in a few days.
Garth Brooks, of course, is in the Caesars Palace sweet spot. Very popular, a big draw and the right kind of draw (show-goers have disposable income for gambling and other casino amenities like high-end restaurants and lounges). We trust Garth Brooks will get his own takeover of the gift shop near the Colosseum entrance.
Big thanks to our source who helped scoop the town on the Adele and Garth Brooks residencies. See? It's not always about us. We are nothing without you and your rumors and speculation. Vital Vegas isn't just one person, it's a village, we are merely its idiot.
Double dose of boom. Both Adele and Garth Brooks will have residencies at Caesars Palace in 2022. Some of the biggest paydays in the history of Las Vegas.

— Vital Vegas (@VitalVegas) October 6, 2021
The timing of Garth Brooks taking over The Colosseum in 2023 aligns perfectly with Adele taking a break from performing to get an English degree and have a baby. Doubt our sources at your own peril.