City of Las Vegas Coloring Book Sparks Controversy
A children's coloring book published by the City of Las Vegas is causing raised eyebrows from concerned parents and children's advocacy groups.
The coloring book highlights a variety of Las Vegas cultural icons, but the accompanying text has kicked up a firestorm.

Some parents are suggesting the coloring book's contents are "irresponsible," while others are noting "humor" has no place in modern society because "sad things are happening and we should probably just obsess about those all the time."

While the level of anger is difficult to measure, many question the "value" of a coloring book that seems to teach children the counties where prostitution is legal in Las Vegas.
"If children need to know this kind of information," an enraged mother Tweeted, "they should ask their fathers. This is a prime example of government overreach!"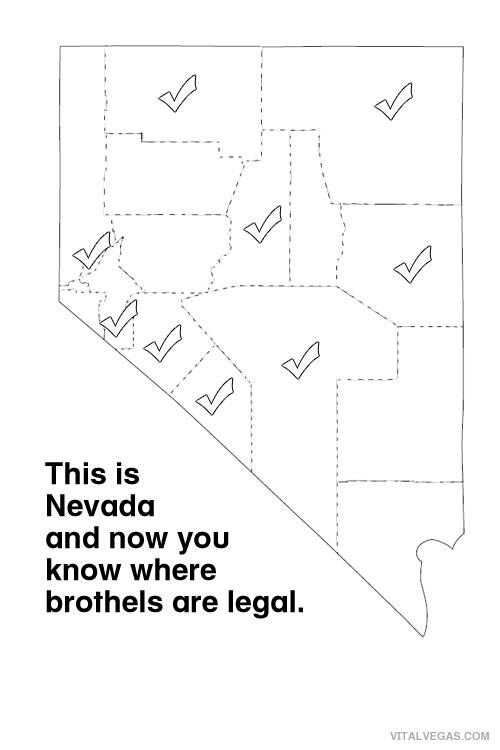 The controversial coloring book from the City of Las Vegas is free to download.
It's worth noting crayons are not included in the download, which may lead to disappointment for some youths and their families.

Not mentioned in the new coloring book is the fact the City of Las Vegas consists of downtown and the northwest corner of the Las Vegas Valley.
Visitors to the Las Vegas Strip are often surprised to learn they're not in the City of Las Vegas. They're in Paradise, Nevada, in Clark County.
That means the famous "Welcome to Fabulous Las Vegas" sign isn't in the City of Las Vegas, although it's shown several times in the City of Las Vegas coloring book. If that doesn't scream "conspiracy," we don't know what does.

The content of the seemingly innocuous coloring book has also raised the ire of feminist organizations, citing "rampant sexist stereotypes" which "are completely accurate, but that's not really the point."

Dermatologists have also joined the fray in vocal criticisms of the new offering, although we're not entirely sure why.

While the City of Las Vegas coloring book is raising hackles, its content is fairly sparse and comprises just 10 pages.
Given the fact nobody's actually read this far, we'd like to take this opportunity to say we've never liked the word "comprises." It's just weird. "A deck comprises 52 cards." Who even talks like that? Why hasn't there been a public outcry about that? The public is always outcrying about the wrong things. Take paper straws, for example. We need a good outcry to get rid of those things in Las Vegas once and for all. The closest beach to Las Vegas is 273 miles away. If we could get moving on this public outcry immediately, we'd appreciate it.
Now, back to the regularly-schedule blog post you're only skimming, anyway.

Requests for comment from the City of Las Vegas have gone unanswered, possibly because the City is busy approving easements or handling pandemics or whatever.

It's unclear how images were chosen for the hotly-debated coloring book. Then again, it's also unclear why the City of Las Vegas seal has the Hoover Dam in it.

The controversy rages on! Because let's face it, everyone has a lot of free time on their hands to be outraged about things right now.
The City of Las Vegas coloring book can be downloaded here. Warning: The coloring book may not be suitable for sensitive colorers.