Circa Las Vegas Shares Metric Hell-Ton of Steakhouse Renderings and Details
Circa's opening date is fast approaching, and that means the new downtown resort is spilling the toasted sesame seeds about its steakhouse, Barry's Downtown Prime.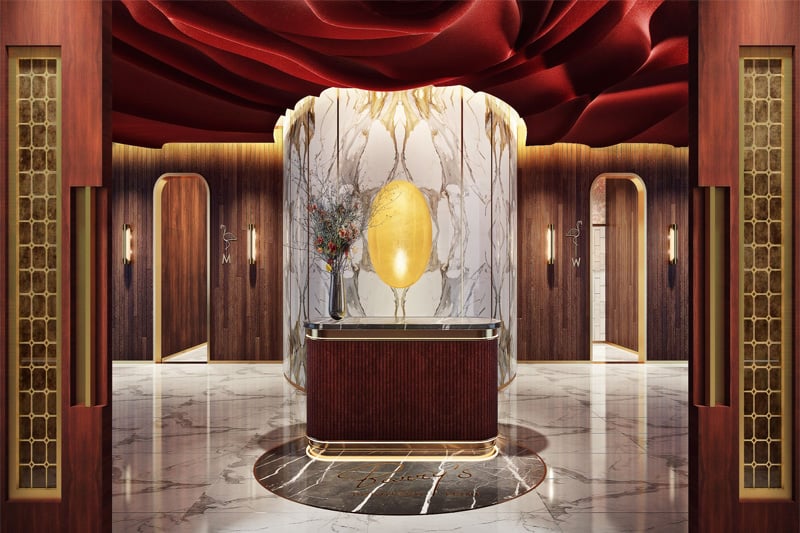 The "Barry" involved is Chef Barry Dakake (pronounced "day-cake"), and it appears Circa has spared no expense to make Barry's Downtown Prime a destination steakhouse.
Circa's restaurants, casino and pool complex open Oct. 28, 2020. The hotel opens Dec. 28, 2020.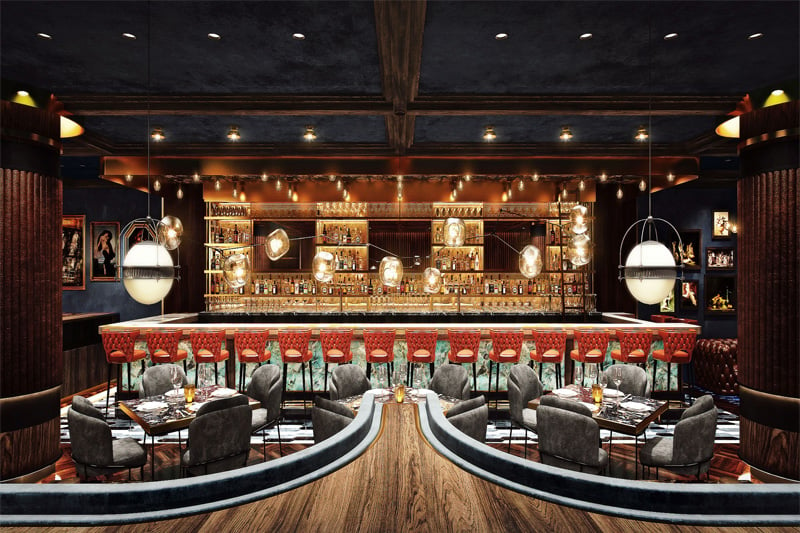 The restaurant's menu will feature a range of steakhouse favorites, including seafood and all the meats.
Here are the words that jumped out at us in the news release: Surf & Turf Sushi Roll, Chilled Shellfish Platter (Maine lobster, king crab legs, East and West Coast oysters), shrimp cocktail bites, 12-ounce Rib Cap, Tomahawk Ribeye, Japanese Wagyu Beef, filet mignon, Lobster Flambe, Baked Alaska Flambe and classic creme brulee. Mostly that last thing.
Yes, we skipped over the Vegan section, all due respect.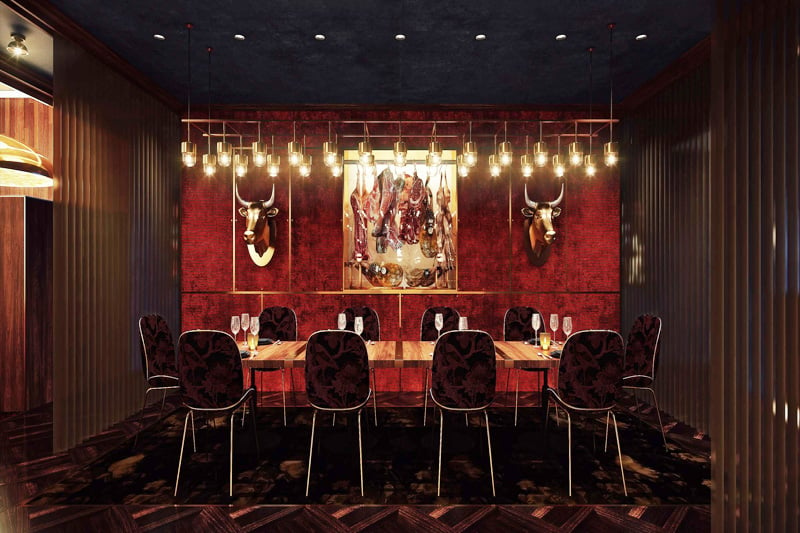 Barry's boasts an impressive group of private dining areas, and the renderings speak for themselves.
Here's a list of the private rooms, several with sweet throwback names: The Chef's Table, The Pioneer Club, The Sultan's Table, The Garden Room, The Sabre Room, The Fremont Room, The Mint Room and The Main Street Room.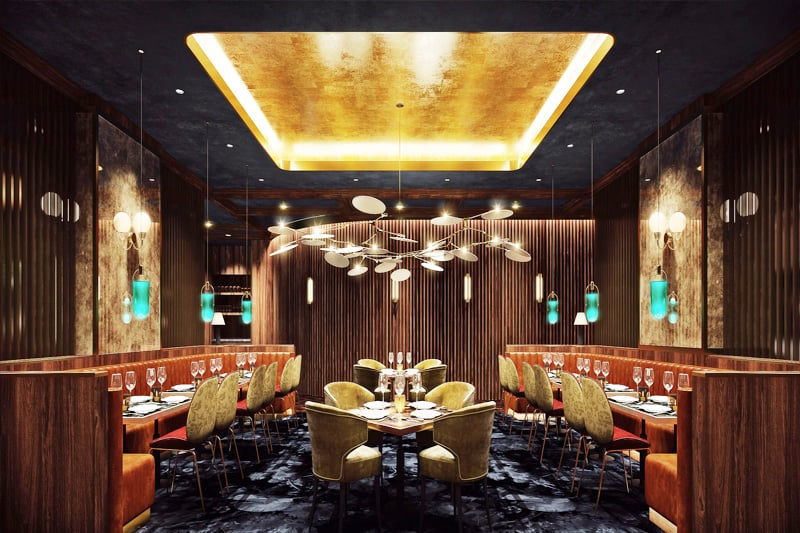 Circa also announced the restaurant's Chef de Cuisine (also known as an Executive Chef) will be Chef Patrick Hodge III.
Hodge started with Barry Dakake in 2001 when the pair helped make N9NE Steakhouse one of the best-regarded restaurants in town during its run at Palms. N9NE closed, with the requisite drama, in Sep. 2017.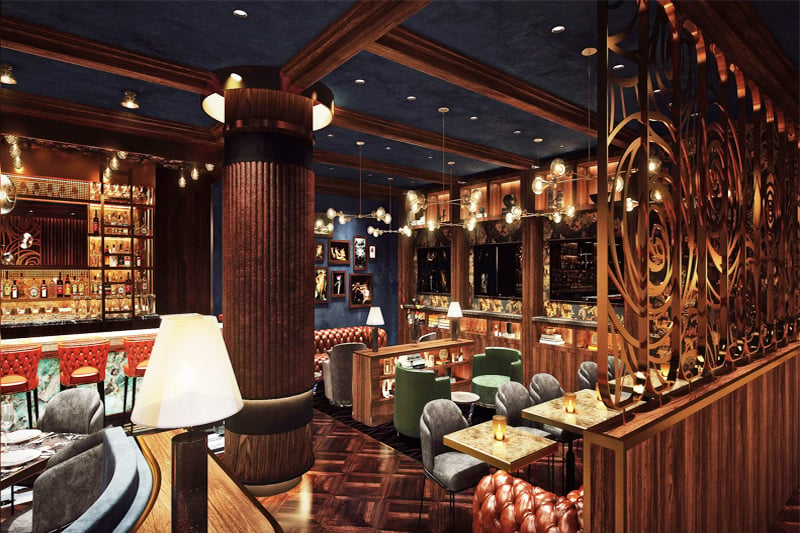 These renderings for Barry's Downtown Prime got us a little giddy, and it's worth nothing we were mostly sober at the time.
Barry's is set to give other downtown steakhouses a run for their money, including our favorites Vic & Anthony's at Golden Nugget, Oscar's at Plaza, Top of Binion's at You Figure It Out, Hugo's Cellar at Four Queens and Andiamo at The D.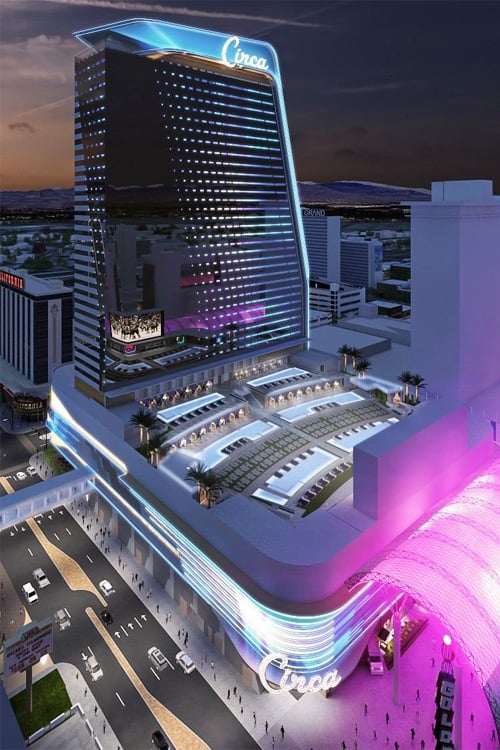 Get more details about Barray's Downtown Prime steakhouse at Circa on the official site.
Here are more glorious renderings. You can bet we'll be sharing some of our poorly-framed and out-of-focus food and cocktail pics from Barry's Downtown Prime soon.
In case you're curious, while it's never been officially announced or confirmed, our sources say Circa resort in Las Vegas cost $1.156 billion.