National Finals Rodeo to Be Held Somewhere Less Fun in 2020
Rude.
National Finals Rodeo will be held in Arlington, Texas this year, not Las Vegas. Wherever Arlington, Texas might actually be.
The move is being called a "temporary relocation." All due respect to Arlington, Texas, but we call it "suck."

NFR has been held in Las Vegas since 1985.
Each year, NFR fills hotel rooms, restaurants, bars, casinos, strip clubs and the Thomas & Mack Center like clockwork, with about 170,000 people in attendance.
The event contributes about $200 million to the Las Vegas economy.
Another event associated with NFR, Cowboy Christmas, has been canceled in Las Vegas as well.
The decision to relocate NFR is related to the pandemic, of course.
If held in Nevada, the rodeo wouldn't have had fans. Ticket sales help pay for the event's prize pool. Presumably, NFR will happen with fans in Texas. Sort of a competitive advantage.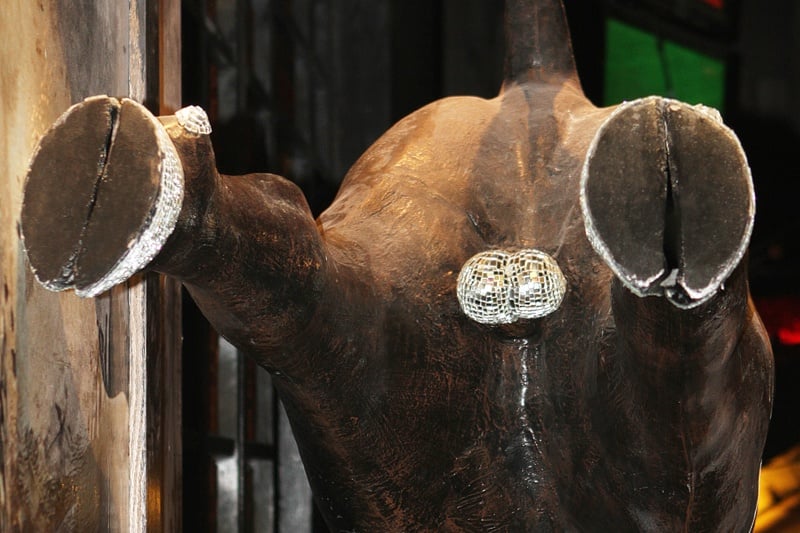 On the bright side, NFR should return to Las Vegas in 2021. The event is contracted to be in Vegas through 2024, with a possible extension due to the Texas thing.
The impact of a canceled or relocated event of this size is obviously devastating to a town reeling from a string of economic hits related to the pandemic.
NFR was originally lured to Las Vegas to boost a traditionally slow period (the weeks leading up
to Christmas) for casino resorts and their associated venues.
We've usually got a positive spin on any news, but all we can come up with on this one is, "Man, alive, those room rates are going to be lower than ever this holiday season." Weak.
We wish this story were about Las Vegas preparing to receive an influx of door-opening, please-and-thank-ya'lling, Stetson-wearing, hard-drinking, big-tipping cow pokes this winter.

There's always next year.
Las Vegas is pinning a lot of hopes on next year.