Caesars Entertainment Sells Naming Rights to High Roller Observation Wheel
It's been rumored for some time now that Caesars Entertainment has been looking to sell the naming rights to the world's tallest Ferris wheel, the High Roller. We can now exclusively reveal a two-year naming rights deal has been struck for a relatively modest $1.2 million dollars.
In a bold move, Compass Investments, the company behind the beleaguered SkyVue observation wheel, has been granted exclusive naming rights for what will now be called the SkyVue High Roller Observation Wheel Las Vegas.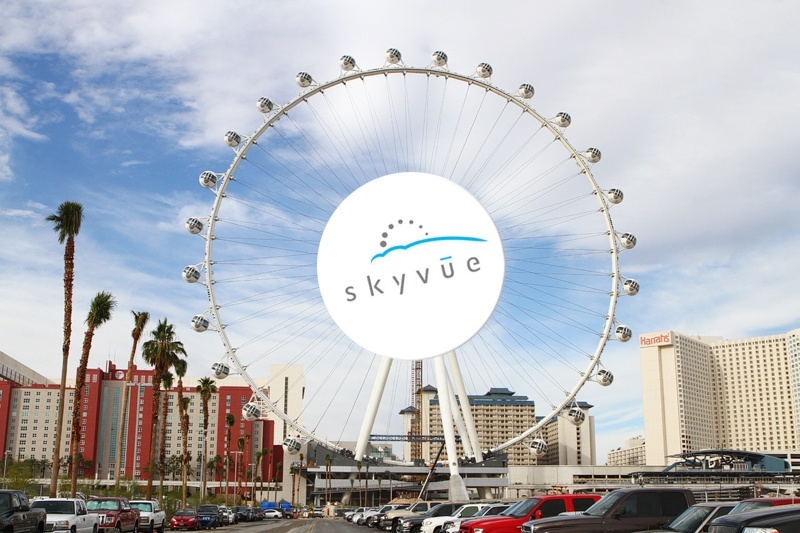 The spokesperson for SkyVue remarked, "It is with great excitement and boundless optimism that we announce this game-changing deal for naming rights of the High Roller wheel. We trust this will silence the critics who said there would never be a SkyVue observation wheel. You couldn't dream up a better scenario than to have a completed observation wheel being named after a fictional one."
When pressed for a clarification of the term "fictional," the SkyVue representative muttered, "I mean a wheel whose financing is just days away from being finalized."
Naming rights have become increasingly common in recent years. There's Staples Center in Los Angeles, Citi Field in New York, King Stadium in Castle Rock, Maine, and many others.
SkyVue, plagued by rumors of financial problems and construction delays, was considered by some to be an unlikely candidate to get naming rights to what industry insiders consider "a competing attraction." Caesars Entertainment, however, felt otherwise.
Caesars Entertainment has not been without financial turmoil of its own. The company has approximately $24.5 billion (yes, billion) in debt, or about what it would cost to purchase Paraguay.

The $1.2 million agreement with SkyVue is expected to defray the estimated $175 million it cost Caesars Entertainment to build the game-changing SkyVue High Roller at the heart of the Las Vegas Strip as part of its Linq shopping and entertainment district.
While specifics of the deal between Caesars Entertainment and SkyVue are being kept under wraps, a representative for Caesars Entertainment said, "We can confirm SkyVue paid the $1.2 million with a handwritten I.O.U., but we're confident they're good for it. What reputable, viable company would run up a debt it couldn't possibly pay back? That would be grossly irresponsible."