Bomb Tacos Restaurant Closes Abruptly Downtown
A downtown taco spot, Bomb Tacos, has closed in what has proven to be challenging for any restaurant that opens in the space.
The place was fairly busy whenever we visited for lunch (both times), but a busy lunch doesn't necessarily translate into a financially successful eatery.
We're hearing there was some behind-the-scenes drama that led to the closure, with tensions running high between the partners in the business.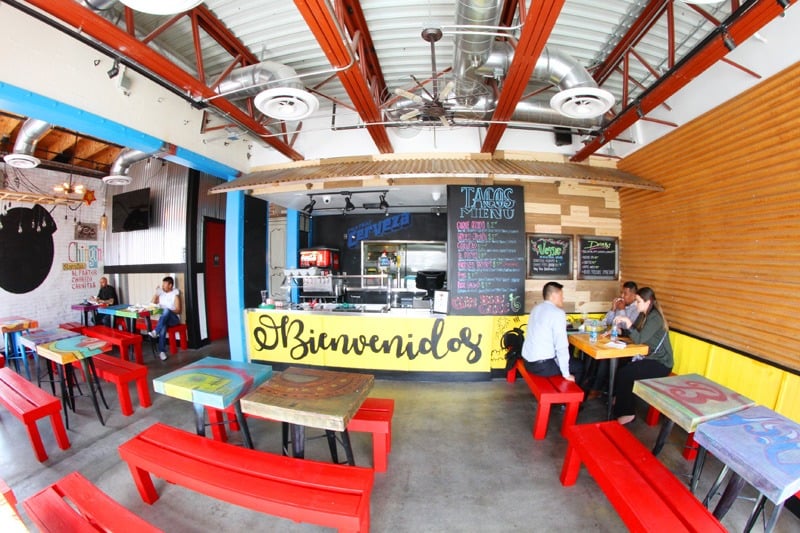 Bomb Tacos, owned by chef Robert Solano, was located a block off Fremont Street on Carson Avenue, near Vegenation and 7th & Carson restaurant.
Given the deliciousness of the fare, we hoped the third time would be a charm for this location in downtown's "restaurant row." Bomb Tacos is the third establishment to close in recent memory. Previously, it was Zydeco Po-Boys and Two Bald Brothers.
So, the location has hosted Mexican, Cajun and Mediterranean cuisine to-date. Time for some Italian, already. Or at least something with booze.
Downtown doesn't have a vast assortment of taco options, but La Comida is nearby and Pinches Tacos, at Downtown Container Park, will do in a, well, pinch.
Farther west on Fremont Street, try Taqueria El Buen Pastor or Wana Taco at Four Queens.
Thanks to Twitter follower John L. for sending this tip our way. As John observed, "If they couldn't make it, not sure anyone can."
You can find another Bomb Tacos location at 3655 South Durango Dr., wherever that might actually be.