Binion's and Four Queens Merge Players Clubs
It's been a minute, but two downtown casinos with the same ownership (TLC Casino Enterprises) are combining their players clubs, much to the delight of longtime fans, including us.
The new All Access Players Club will be rolled out the week of Nov. 7, 2022.
Now, players can access their comps and cash back (one of our favorite features of these loyalty clubs) using one card for Binion's and Four Queens. This is going to free up a lot of space in our wallet!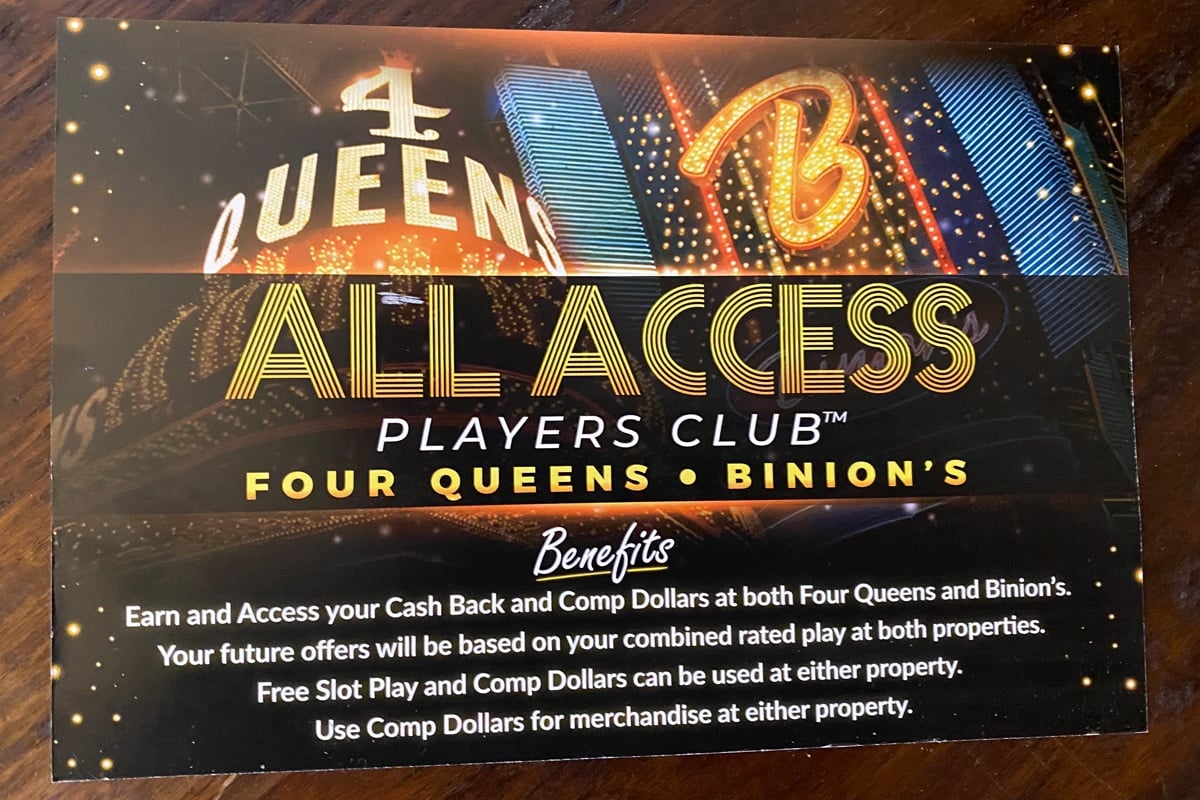 Binion's and Four Queens are old-school casinos, so they're offering T-shirts to guests who trade in their old loyalty club cards for a new one "to celebrate the merge." Which is straight-up adorable.
To avoid a possible kerfuffle, the casinos clarify you get one free T-shirt, even if you're a member of both loyalty clubs.
We got our hands on the new All Access Players Club card, because that's how we roll. This is the first time the card has been shared.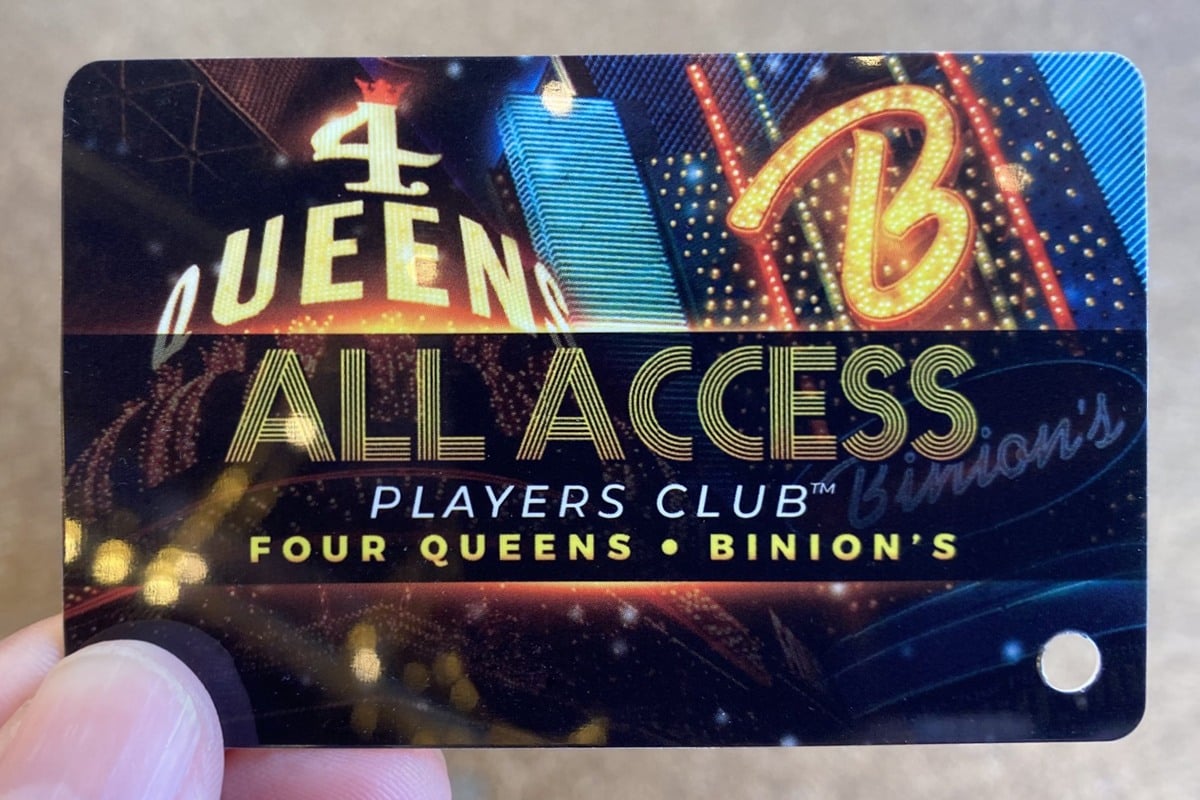 The previous loyalty club at Four Queens was called the Royal Players Club, inspired by the "queens" in Four Queens.
This also explains why there's a King's Bar at Four Queens. The other casino bar, where we won our first royal flush, ever, is named Palace Bar.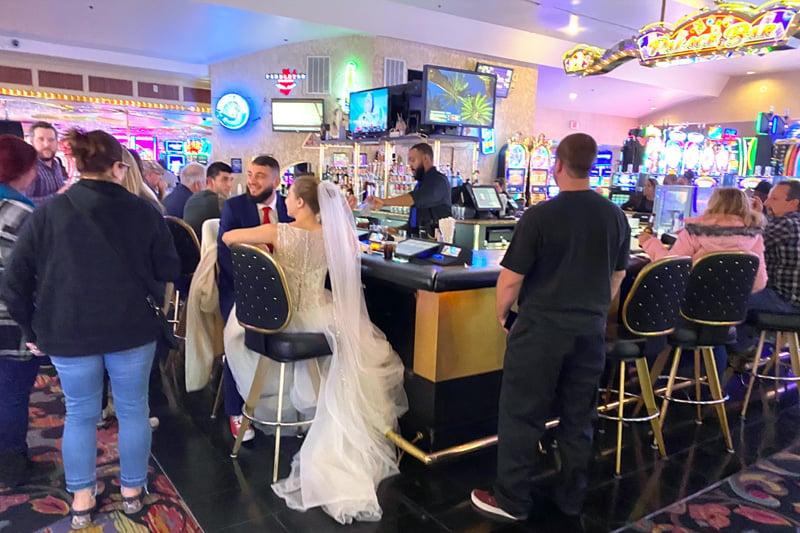 Four Queens also has a patio bar, inspired by the fact Four Queens has, you know, a patio.
Fun fact: The "four queens" in Four Queens refer to the daughters of the builder of the casino, Ben Goffstein. His daughter's names were Faith, Hope, Benita and Michele.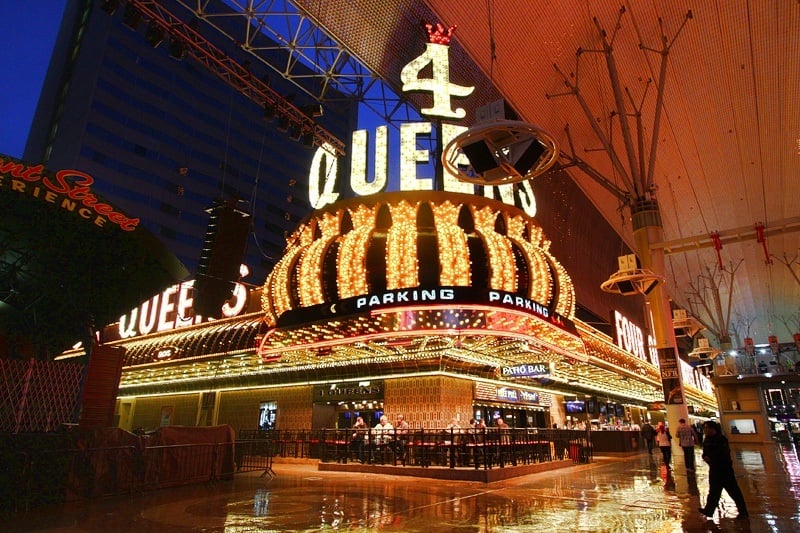 The loyalty club at Binion's was previously known as Club Binion's.
We have found the loyalty clubs at Four Queens and Binion's to be some of the most generous in Las Vegas. We are not a high roller, but often find we've accumulated a significant amount of comps and cash back, where you literally go to the loyalty club desk and get cash, which you can then use to gamble more and earn more cash back.
Loyalty club comps, of course, can be used at many of the venues at these downtown casinos.
At Four Queens, there's Hugo's Cellar, Magnolia's (the 24-hour cafe), Chicago Brewing Co. and the newly-reopened Wana Taco.
At Binion's, there's Top of Binion's Steakhouse, Benny's Smokin' BBQ & Brews, Whiskey Licker Up, Binion's Cafe and Binion's Deli.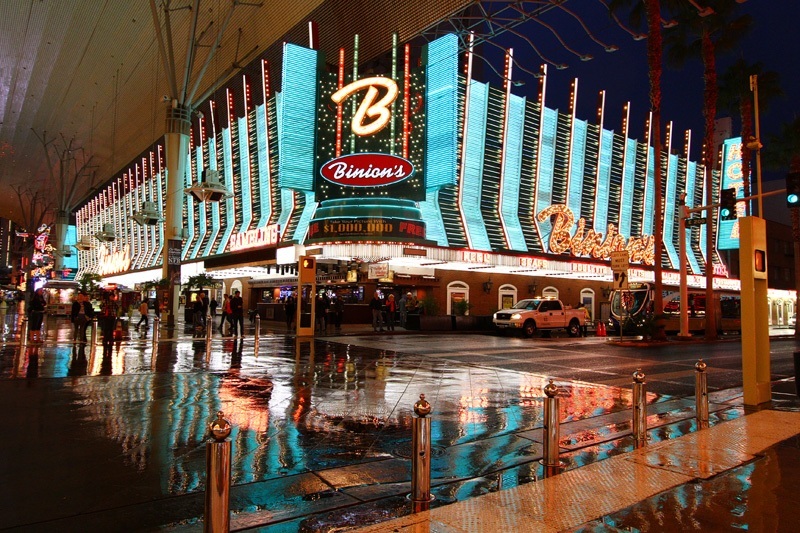 The merging of the Royal Players Club at Four Queens and Club Binion's at Binion's into All Access is a welcome improvement and should create a seamless experience for devotees of these two beloved downtown institutions.
It's unknown if the new players club will have tiers and the like. We're working on it.
We've inquired with our friends at Four Queens and Binion's, and should have more details about the new All Access Players Club soon and we'll update this story accordingly.
So, keep hitting "refresh." Like you have anything better to do!
Update (9/20/22): Here are more details about the All Access Players Club at Binion's and Four Queens.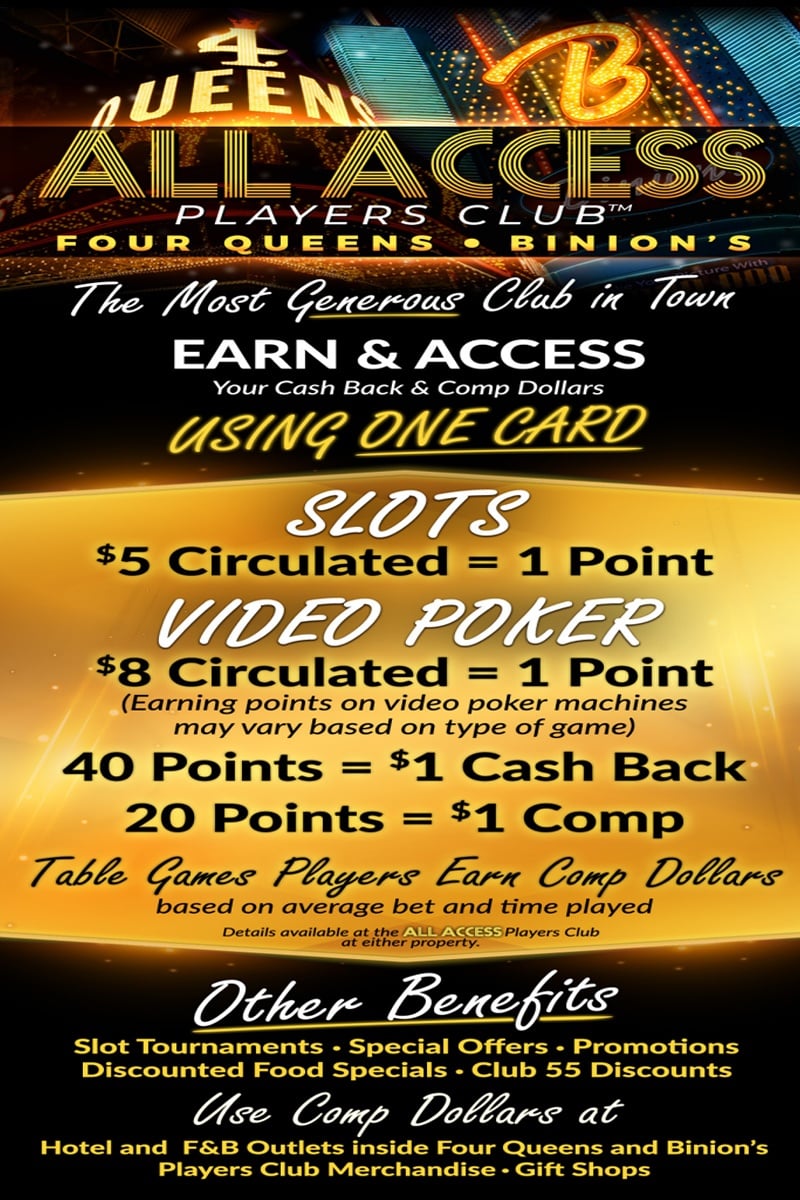 Want to explore more stories? Read about US gambling here:
You can also learn about online gambling in Canada here: