Zydeco Po-Boys, Siegel's 1941 and Therapy: Downtown's Restaurant Explosion Continues
The restaurant scene in downtown Las Vegas is booming, and the latest wave of openings includes three tempting new eateries (and drinkeries): Zydeco Po-Boys, Siegel's 1941 and Therapy.
Let's lick the thighs of these brand new downtown restaurants! Or possibly a more appropriate way of saying that.
First up, it's Cajun fare at Zydeco Po-Boys. Zydeco Po-Boys is part of a new restaurant district of sorts, near the new Glutton and VegeNation restaurants, a block off Fremont Street East.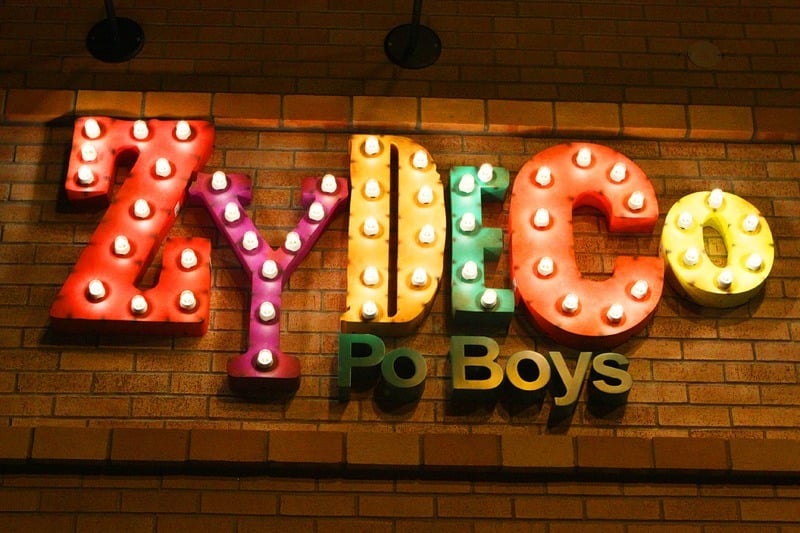 During our first visit to Zydeco Po-Boys, we bumped into chef Brandon Trahan, who seems very much the real deal, at least accentwise.
When asked what brought him to Las Vegas, he says, "Hurricane Rita." Trahan ran a laundry until the hurricane hit, then attended culinary school and forged a partnership with the Downtown Project to make his dream of operating a restaurant a reality. Read the whole deal.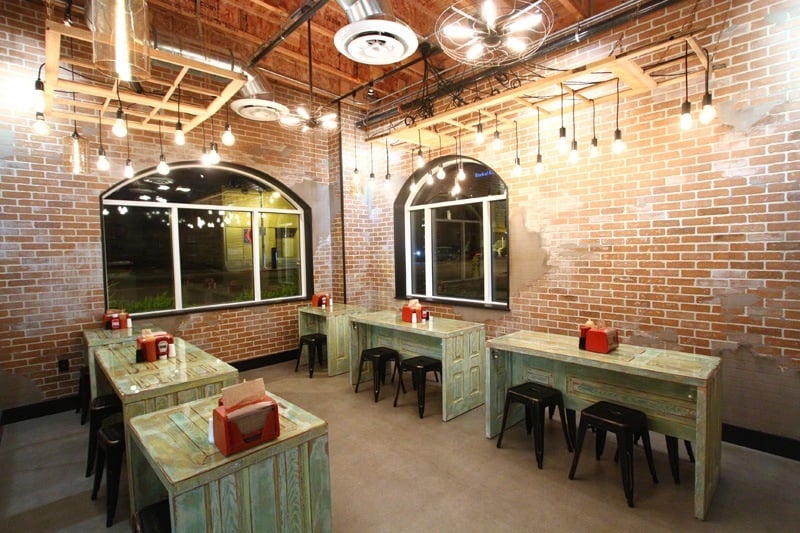 Trahan designed the restaurant space and created the menu of Southern Louisiana favorites as well.
The menu is whimsical and features sausage, turkey, shrimp, catfish and ham po-boys (basically sub sandwiches). Oh, and "debris," the bits that fall of the roast beef and brisket. We're so trying that.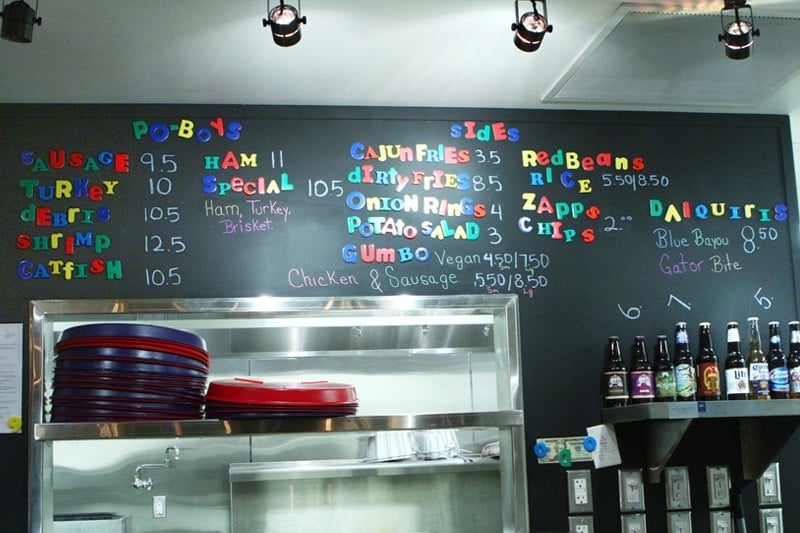 Trahan says he'll also serve alligator from time-to-time, but we won't hold that against him. Because he personally made the restaurant's tables. Out of doors.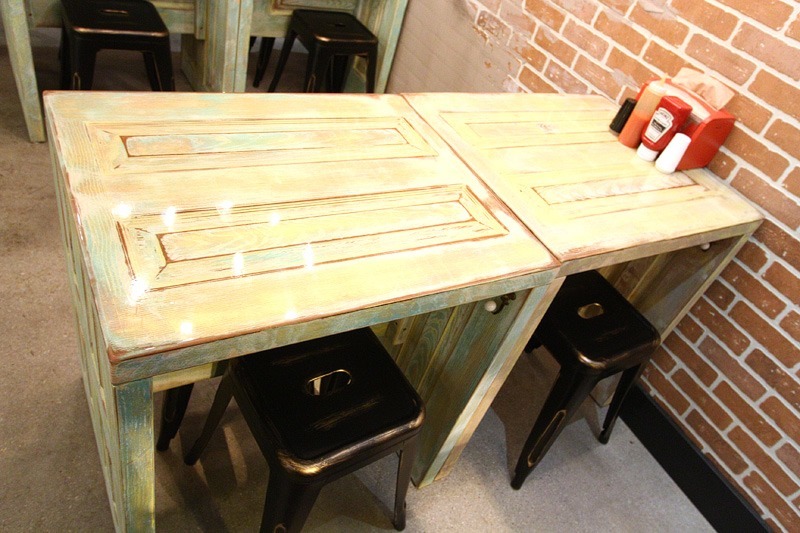 Zydeco Po-Boys will be open 11:00 a.m. to 9:00 p.m. each day. Find them on Facebook.
Next up!
In the time-honored Las Vegas tradition of glorifying criminals, Siegel's 1941 restaurant has opened at the El Cortez casino in the former, much-missed Flame restaurant space.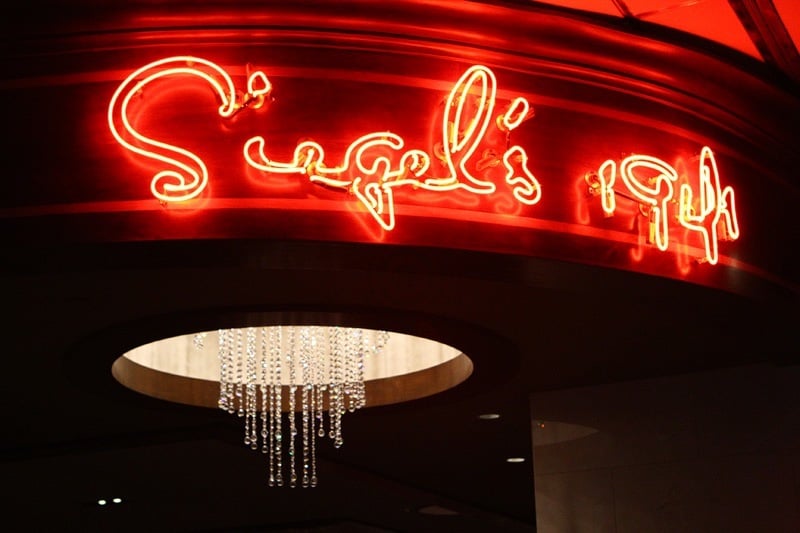 When we visited Siegel's 1941, we were informed no photos are allowed. We absolutely love when that happens.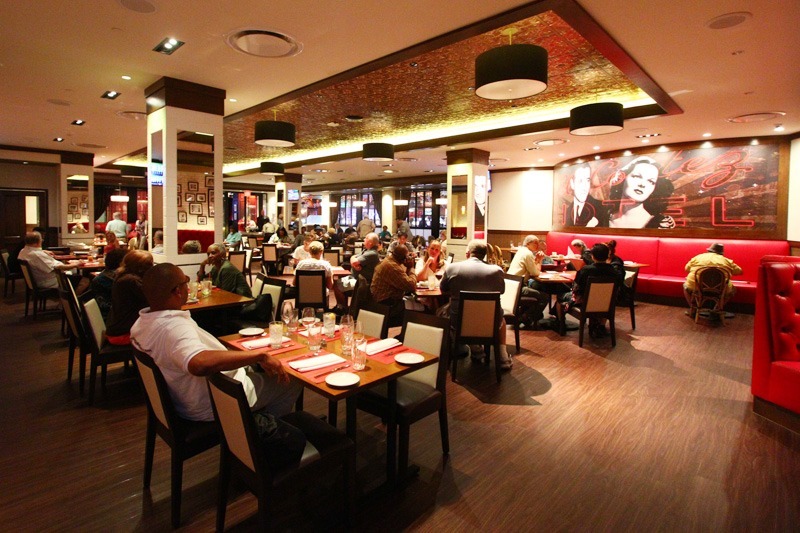 What's the 1941 in Siegel's 1941? Well, that's the year Siegel was tried for the murder of Harry "Big Greenie" Greenberg. After the death of two state witnesses, no additional witnesses came forward. Acquitted.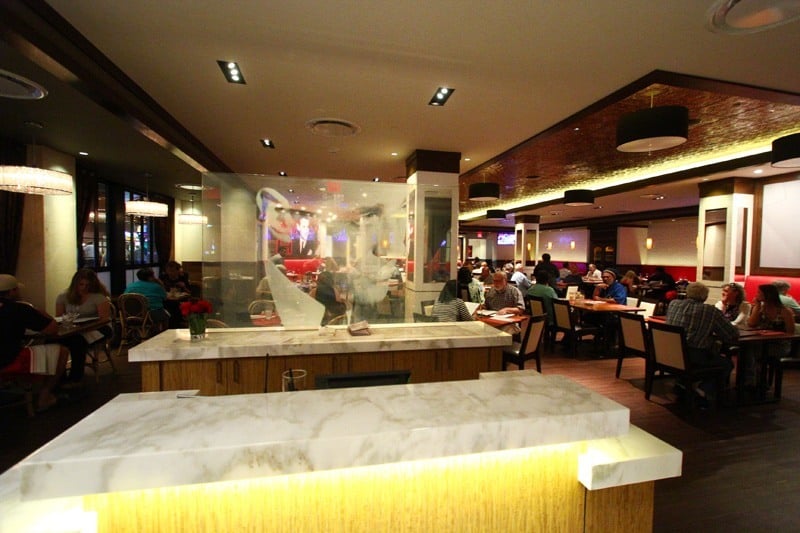 El Cortez describes Siegel's 1941 as "upscale casual," because you can never have too many oxymorons!
The menu at Siegel's 1941 runs the gamut of steaks, seafood, sandwiches and a wide variety of American comfort foods. Here's the full menu for Siegel's 1941 at El Cortez (.pdf format).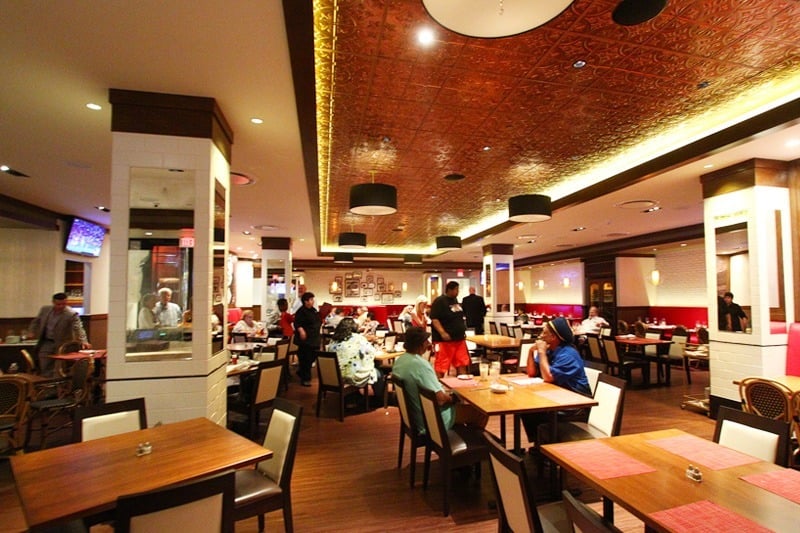 Siegel's 1941 is open 24-7, replacing the casino's now-closed Cafe Cortez to make room for a new nightlife offering, which will presumably be called the Siegel Social Club.
Our third and final bit of downtown newness hasn't quite opened yet, but it's set to go on June 19, 2015.
It's Therapy restaurant and bar on Fremont East, about half-a-block east of Fremont Street Experience.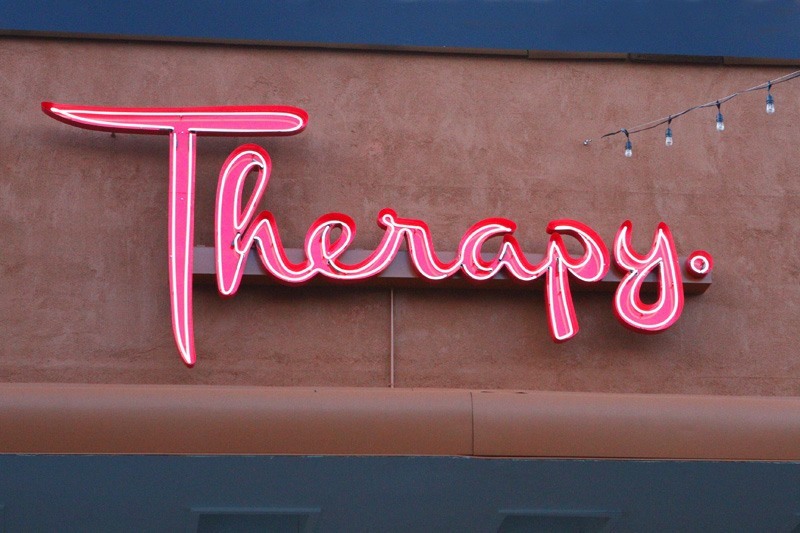 Therapy's 4,000-square-foot space features the aforementioned bar and a mezzanine level overlooking the restaurant. Therapy can accommodate 130 people, all of whom lie on couches. Unless we completely made that up. Because Therapy.
At one time, Therapy was going to be called Fremont Social, but the name was changed because more letters in the name would've resulted in the restaurant's neon sign costing nearly twice as much. We have no "facts" to back up that theory, but Occam's razor has totally got our back on this one.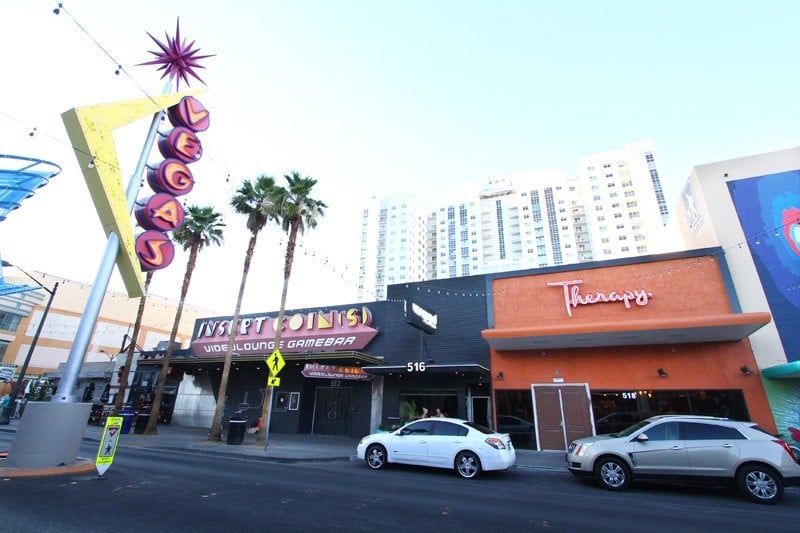 The restaurant will have live entertainment and feature "urban American cuisine, served tapas-style." Oh, and something about "progressive, yet approachable." And it's a "gastro-lounge." Don't ask us what all that means. We just copy and paste things! Read more.
Because Therapy isn't open yet, we weren't able to take a photo of the restaurant's interior. Unless you know this blog at all! Hello!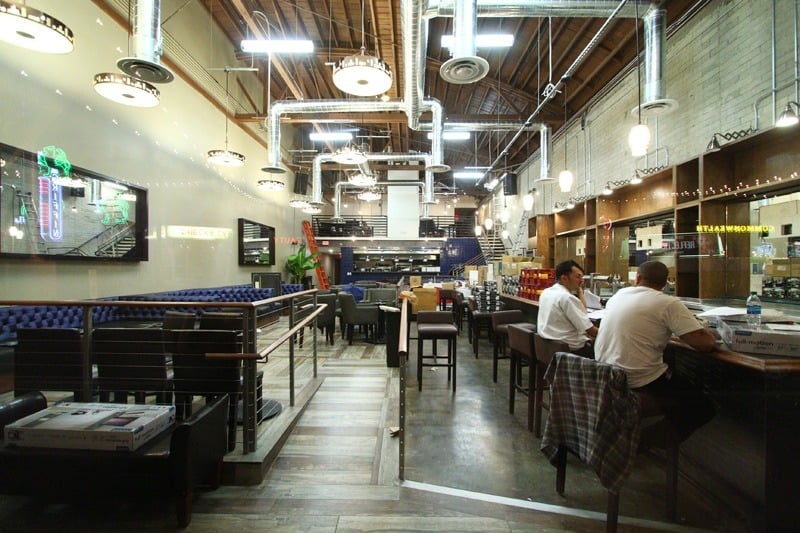 We security breach because we care.
The building in which Therapy resides was built in the 1940s, so some design elements (like the exposed brick walls and wood ceiling) take advantage of the building's existing features.
Therapy restaurant will be open 5:00 p.m. to midnight for its opening weekend, then 11:00 a.m. to midnight thereafter. Find out more on the Therapy Facebook page.
This blog is gushing euphoria about all the new restaurants in downtown Las Vegas! (It goes without saying Gushing Euphoria would make a pretty good band name.) If you try these new offerings, let us know what you think. Presumably over dinner at one of these new offerings. Your treat. We're a blog, not an Adelson.