Bally's Las Vegas Unrecognizable As Site Is Prepped for Grand Bazaar Shops
Bally's Las Vegas is clearing way for its Grand Bazaar Shops, and the transformation so far is nothing short of a shock to the system.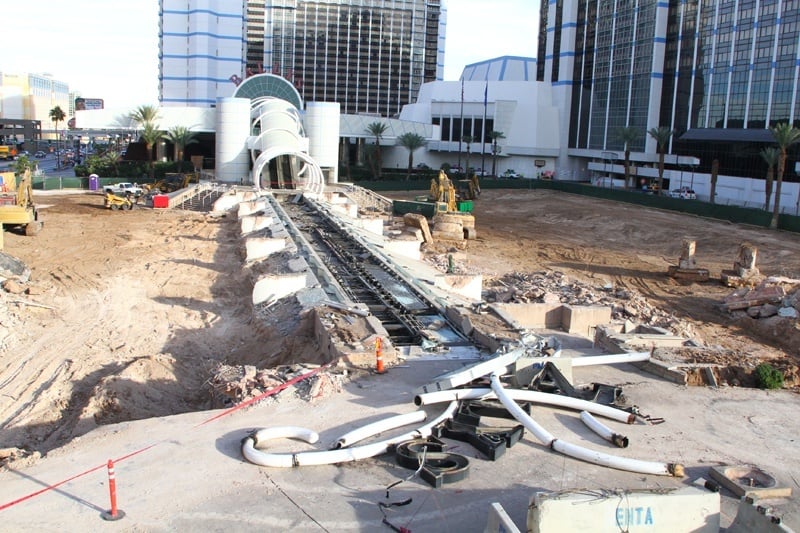 To fully grasp the scope of the destruction-in-progress, we shot a panorama of the Bally's construction site.
As a basis of comparison, this is what the entrance to Bally's Las Vegas looked like before the tear-down began.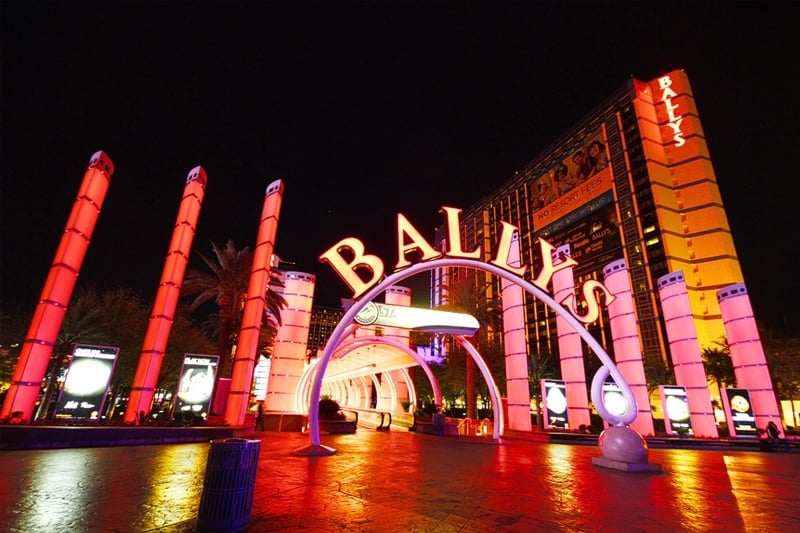 While this two acres of prime real estate wasn't particularly profitable for the casino, the park-like atmosphere, with trees, foliage and water features, was a nice break from the din of casinos. Which almost no one took advantage of, sadly.
The entrance to Bally's was a throwback to a different time, a distinctive part of the Las Vegas Strip. Now, not so much.

Just a few traces of the Bally's people-mover remain.

We're sort of glad we got this photo before the moving walkway went to moving walkway heaven. Which is an actual place.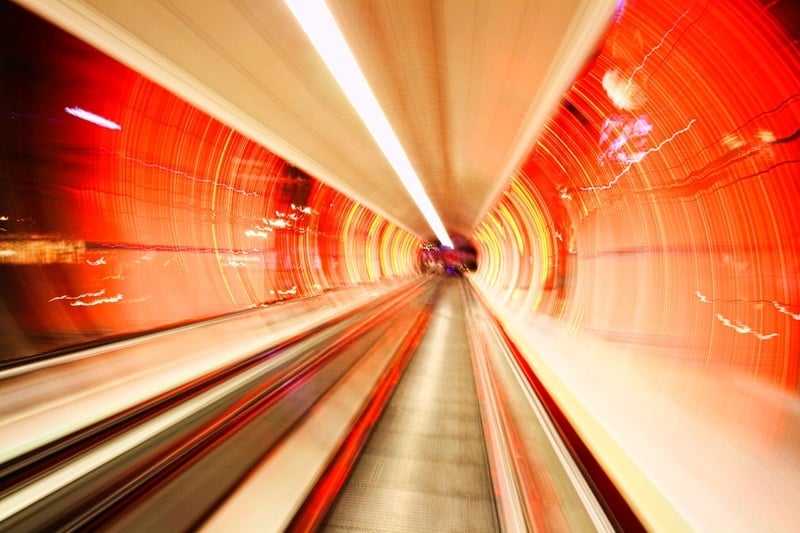 Reviews have been mixed for renderings of the Grand Bazaar Shops, and by "reviewed," we mean "universally not good."
We've got our fingers crossed Bally's will make some last minute changes to the design of the Grand Bazaar Shops, thus rendering them less likely to make us poke our eyes out with a glass shard.

The Grand Bazaar Shops will include dozens of shops, the goal is to have 150.
The Grand Bazaar Shops join a slew of other new shopping projects coming to the Las Vegas Strip, including at Treasure Island, Tropicana, New York-New York and Monte Carlo, among others.

The Grand Bazaar Shops are said to be inspired by other open-air markets around the world, like Istanbul's Grand Bazaar, Jerusalem's Old Market, London's Portobello Road, Seattle's Pike Place Market and Morocco's Marrakesh Souk, at least one of those we've personally been to. People were throwing fish.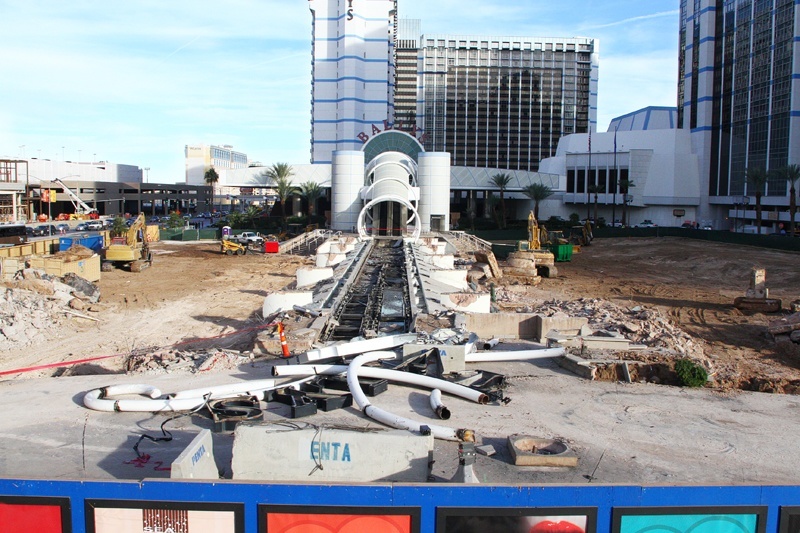 The Grand Bazaar Shops are expected to open sometime in 2014. In the meantime, we're going to take a moment to say goodbye to a little slice of retro Las Vegas we definitely didn't appreciate enough before its transformation into scrap metal and rubble.