Pin-Up Pizza Opens at Planet Hollywood, Wins Us Over With Surfboard-Sized Slices
Your list of favorite places to grab a slice of pizza on The Strip may have a new name on top. Pin-Up Pizza has opened at Planet Hollywood, and its surfboard-sized slices and pin-up servers are ready to fuel your next Vegas misadventure.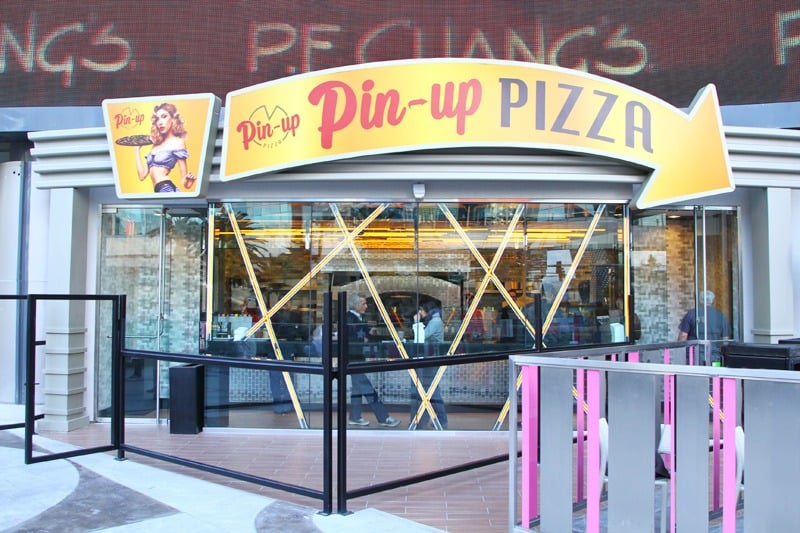 Pin-Up Pizza bumps up against Pink's Hot Dogs, facing Las Vegas Boulevard, and has no tables or seating.
This is stand-up, grab-and-go fare, but the prices are reasonable (for The Strip), with slices in the $4.75 to $5.50 range.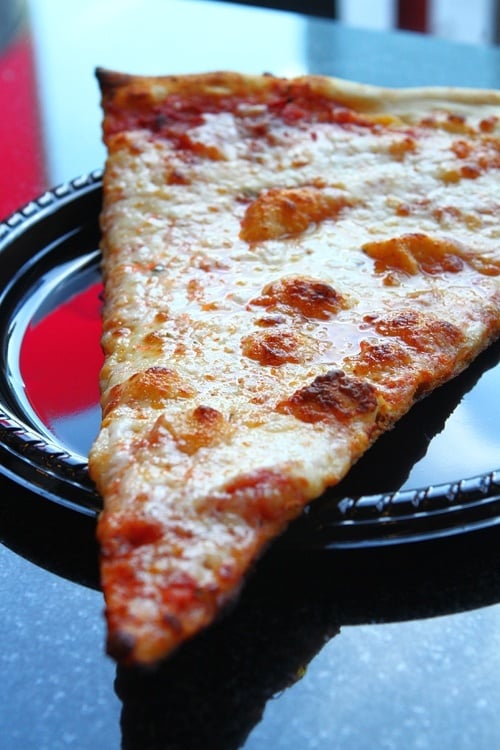 We predict the pizzeria at The Cosmopolitan, often referred to as Secret Pizza, formerly the go-to spot for Las Vegas visitors with the "drunchies" (hunger spurred by hooch consumption), now has some serious competition, just across the street.
"The pizza are 30 inches, cut 10 ways to get a 15-inch slice," says Restaurant Manager Scott Kramer. That makes Pin-Up Pizza's slices the biggest on The Strip, and in Vegas, size matters.
One of this blog's loyal readers, J.K. Grence, puts it this way, "I'm pretty sure Secret Pizza is a New York slice, which means it's one-eighth of an 18-inch pie. The area of said slice is about 32 square inches. A tenth of a 30-inch pie is about 71 square inches. So, a Pin-Up slice is 2.22 times bigger than a Secret Pizza slice. Pretty good deal any way you slice it."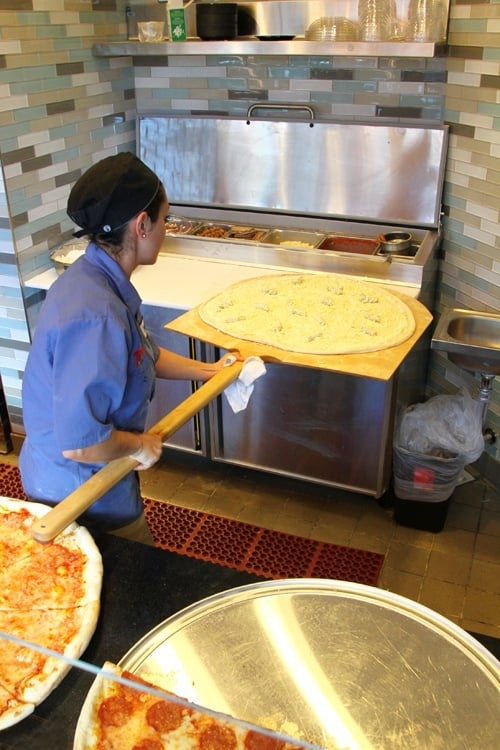 "Even though we just opened, the Margherita pizza has already been a hit," says Kramer.
"It's got marinated heirloom tomatoes, a sweet tomato, with fresh mozzarella along with Pecorino Romano. We put a good starter mix in our dough that gives it a depth of flavor and bite so it's not just flour, water and yeast."
Although Pin-Up Pizza is small, it has a big oven to accommodate the huge pizzas, described as "Neo-Neapolitan." Frankly, we don't care what you call it, all we know is to eat our slice, we had to do it in shifts!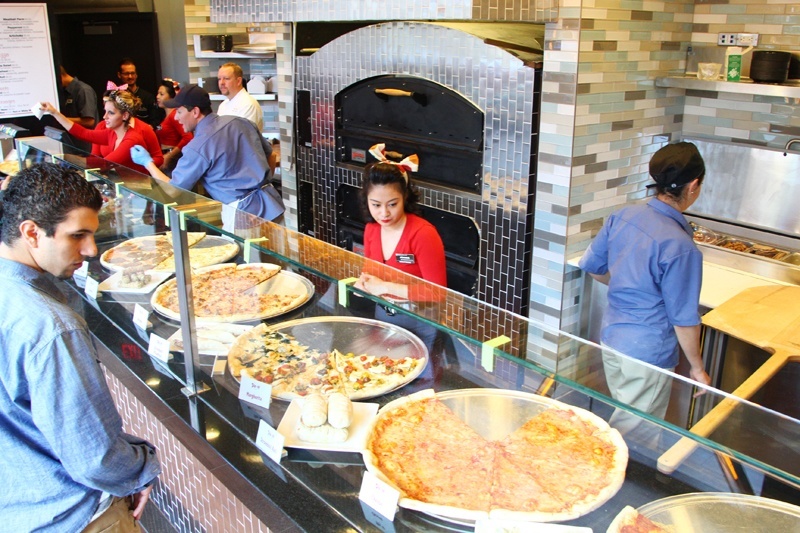 Kramer says, "We're using a gas oven, a Marcel. It has a double deck, so heat is transferred evenly throughout. It gives the crust a crispiness and that chew and 'pull' you're looking for from a good pizza."
Of course, you can't call yourself Pin-Up Pizza without having some pin-up flair, so the women who serve the pizza are dressed appropriately.

They're kept things streamlined at Pin-Up Pizza. Aside from the pizza, the menu includes garlic knots, a Tomato Mozzarella Salad, stromboli pinwheel, a stromboli roll and cannolis for dessert.

There aren't too many sure things on the Las Vegas Strip, but Pin-Up Pizza qualifies. The quality and quantity are great, the price point is fair, and there's some serious foot traffic along the front of Planet Hollywood (estimated at 30-40,000 people a day).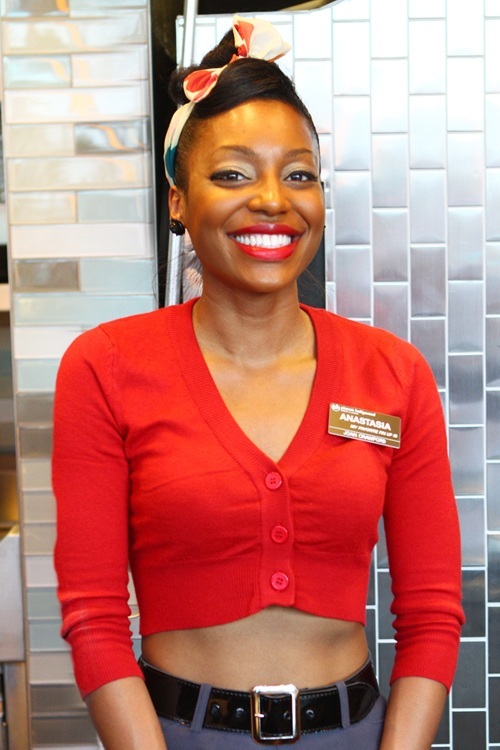 So, give Pin-Up Pizza a try and let us know what you think. And unless you're famished, bring a friend, because they'll need to help lift your slice so you don't herniate yourself.