21 Las Vegas Predictions for 2021
We, like you, have had quite enough of 2020, informally referred to as "The Year When Dumpster Fires, Trainwrecks and Shitshows Didn't Seem All That Bad By Comparison."
It's time to set our sights on 2021!
We've plugged in the power cable of our crystal ball, and we're ready to dive into a cavalcade of speculation, prognostication and opinionation about what could be in store for Las Vegas in the coming year.

Disclaimer: These predictions are for entertainment purposes only. We are a Las Vegas blog, not an actual fortune teller.
1. Palms Sold, Won't Reopen in 2021
Palms has yet to reopen after closing in March 2020, and we predict it won't reopen under its current ownership, Station Casinos. Station is going to take a huge financial hit, as it invested $690 million beyond its $312 million purchase price. A new owner probably wouldn't want to rush a reopening, so we're thinking 2022.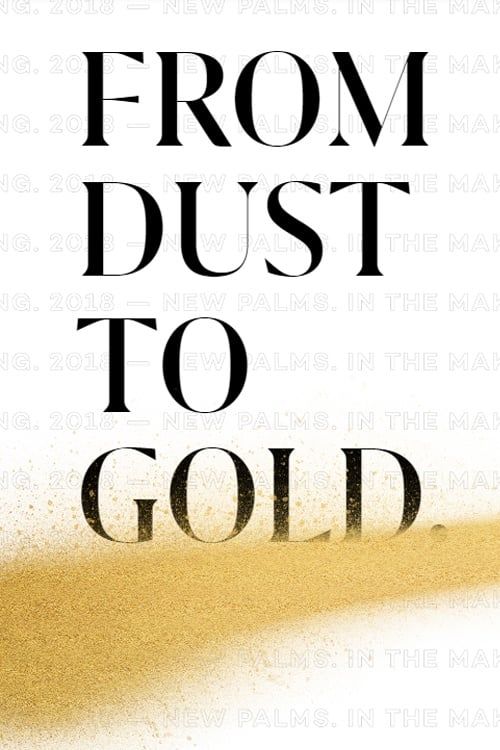 2. Sales of Texas Station, Fiesta Rancho and Fiesta Henderson Confirmed
Station Casinos is also likely to unload these locals casinos, and the deals will be formally announced in 2021. Boyd Gaming and the owners of Dotty's are the rumored buyers.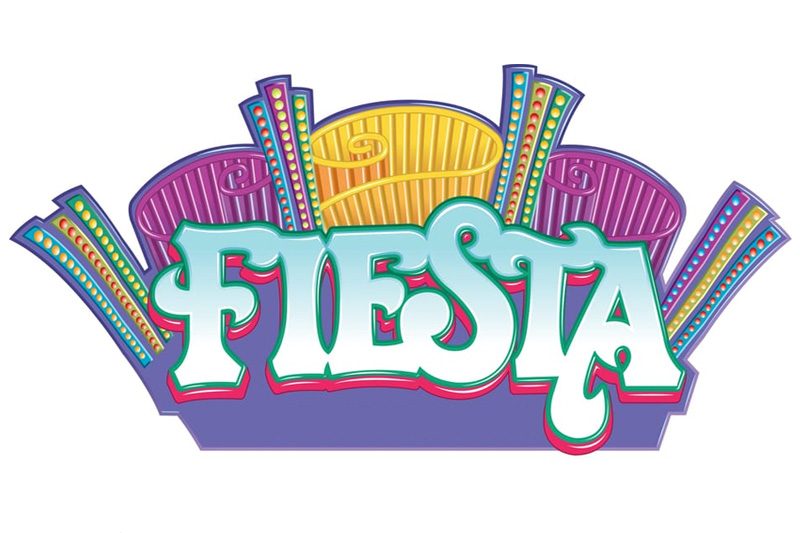 3. Taxable Threshold for Slot Jackpots Gets Bumped Up
A slot jackpot win of $1,200 or more sets in motion a series of events, all of them annoying to players and casinos. When a player wins that amount or more in a casino, the slot machine is taken out of service while the player fills out tax paperwork. Nothing says fun like paperwork! In 2021, the taxable threshold for slot wins will finally move from $1,200 to $5,000. The $1,200 tax reporting amount has been around since 1977, but in 2021, the U.S. Treasury will get a clue and do the right thing.

4. Eldorado Effect Takes Hold at Caesars Entertainment
In 2021, we're all going to get a better look at what Eldorado's merger with Caesars Entertainment really means. We hear there are smart people in charge now (the CEO apparently is nicknamed "Rain Man"), and Eldorado is gambling-oriented, which could be refreshing. Expect more streamlining at the company, and tighter comps, but overall this merger could result in a renewed focus on customer satisfaction.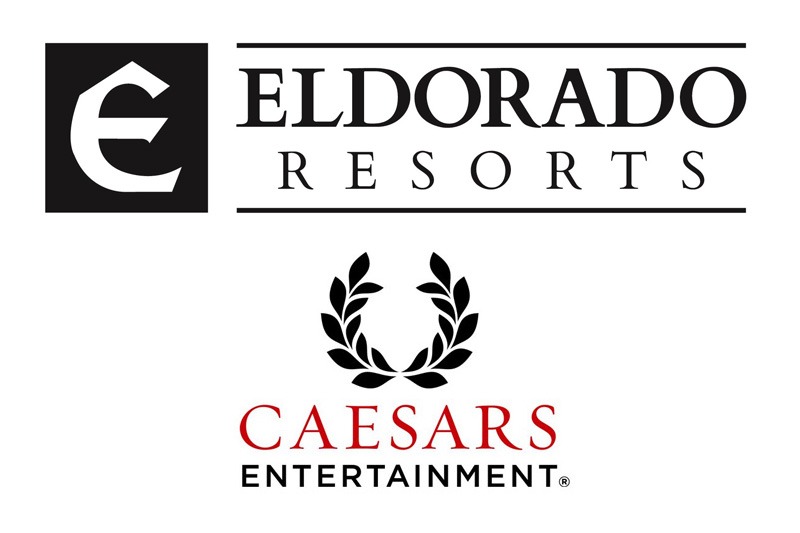 5. Planet Hollywood and Cromwell Sold
Caesars Entertainment has said it will unload one or more Strip casinos, and these are the likely candidates. Tires have been kicked, so expect these deals to be announced in 2021.

6. Tropicana is Sold, Probably for the Land
Again, Penn National (technically, its real estate investment trust) has said it's looking to sell Tropicana, and 2021 is the year. The rumor is a sale would be a land play, so visit while you can.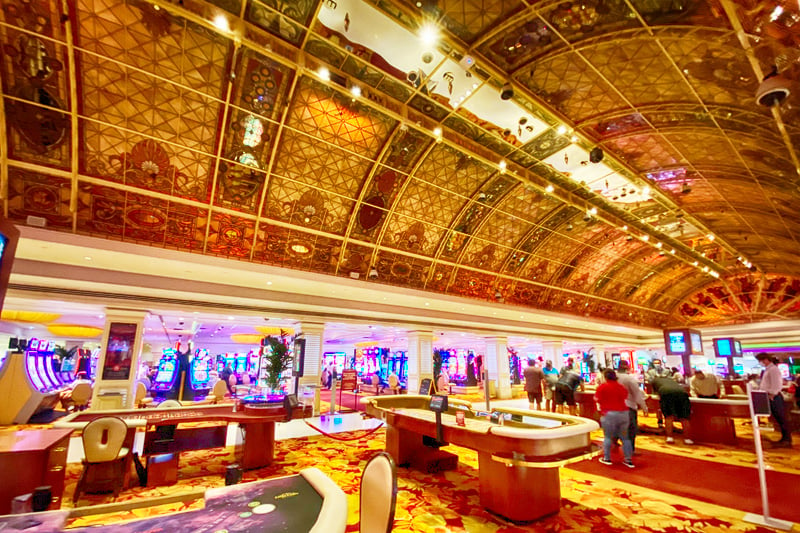 7. Circa's Pool Prints Money
Oh, look, a potential bright spot! Against all odds, Circa opened in the middle of a pandemic. The casino opened Oct. 28, to positive reviews (including ours), and the hotel opens today, Dec. 28, 2020. The resort's pool complex has gotten some decent buzz, but it's the middle of winter. Next spring and summer, we're pretty sure Circa's Stadium Swim is going to shake things up downtown in a big way. The place can handle 4,000 people a day, and we're pretty sure that's in the cards for Circa next year.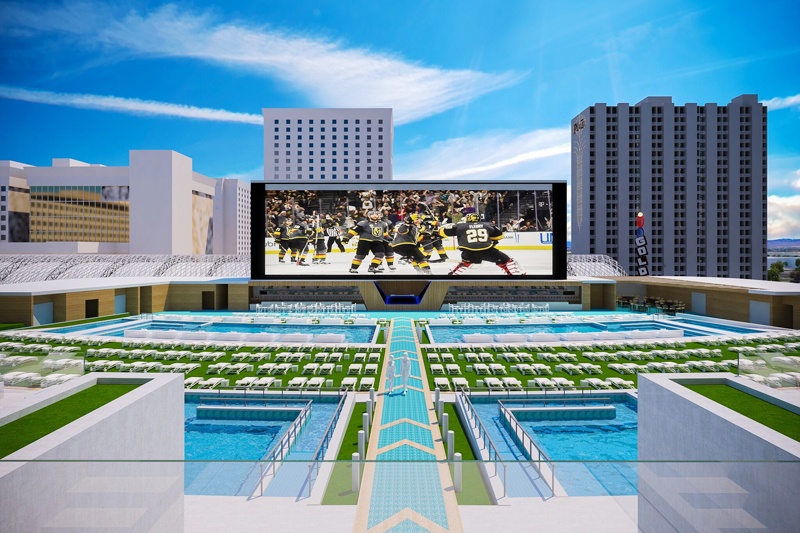 8. Elon Musk's Tunnel Generates Good Buzz, But There's Caveat
Elon Musk's underground transportation system will open at the Las Vegas Convention Center in early 2021, and there are plans for an expansion throughout Las Vegas. It's a weird project, and should generate great P.R. for Las Vegas. Extensions should begin in 2021, to Wynn and Resorts World for starters. Everyone just needs to adjust their expectations. This isn't a mass transit system. It's an underground Uber, which isn't a bad thing.

9. Bleutech Scam Implodes
One of the things we're most looking forward to in 2021 is the end of a nonsensical project called Bleutech Park. This whimsical project continues to push out surreal social media posts and equally ludicrous renderings, but in 2021 the meds kick in and this utter stupidity finally goes away for good.

10. Las Vegas Super Bowl Announced for 2024
We shared the rumor first, but it becomes official in 2021. Las Vegas will host the Super Bowl in 2024.

11. Taxpayers Take It in the Butt on Allegiant Stadium
Ah, the best laid plans. Las Vegas was so excited to have a pro football team, it didn't spend much time on the fine print. Those bond payments aren't going anywhere and Nevada taxpayers are on the hook for tax revenue shortfalls. When fans are finally allowed into the stadium again, they should be given lubricant with their hot dogs and beer.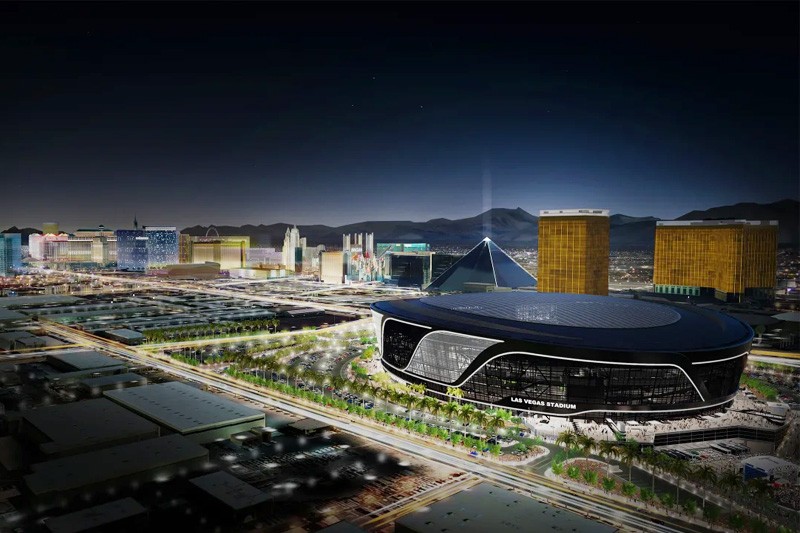 12. Bellagio Bails on Conservatory
Yes, it's a sad prediction, but we are compelled to make it every year. That's because Bellagio (in the MGM Resorts family) can't really justify this ongoing expense. The Conservatory is a money suck, and people who come to see free attractions rarely stay to contribute to a casino's bottom line.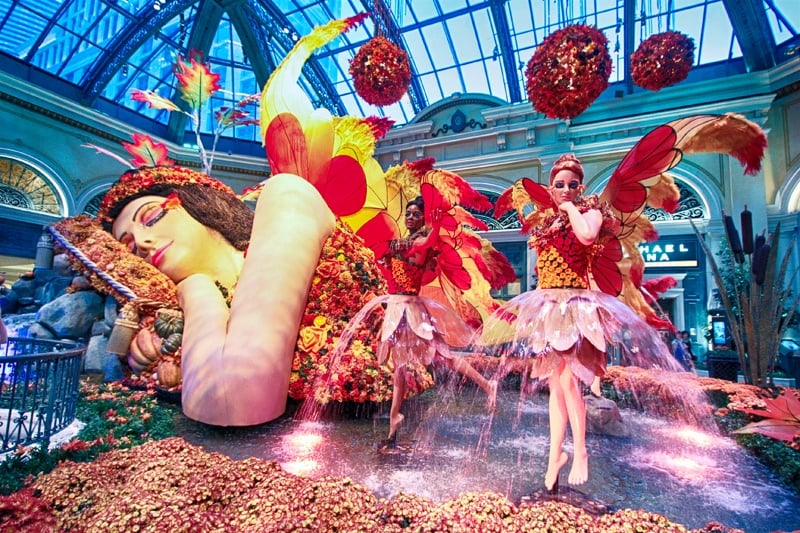 13. Rio's New Owners Opt for Implosion
We broke the news Rio would be sold, and that came to fruition. The new owners said they'd keep Caesars Entertainment on to run the casino, and have said they'll invest $100 million into a renovation. Somebody didn't get the Palms memo. We foresee the ownership getting a clue in 2021, pivoting and announcing the Rio's days are done. In 2021, we could also find out the World Series of Poker will relocate to Bally's, because speculation is fun!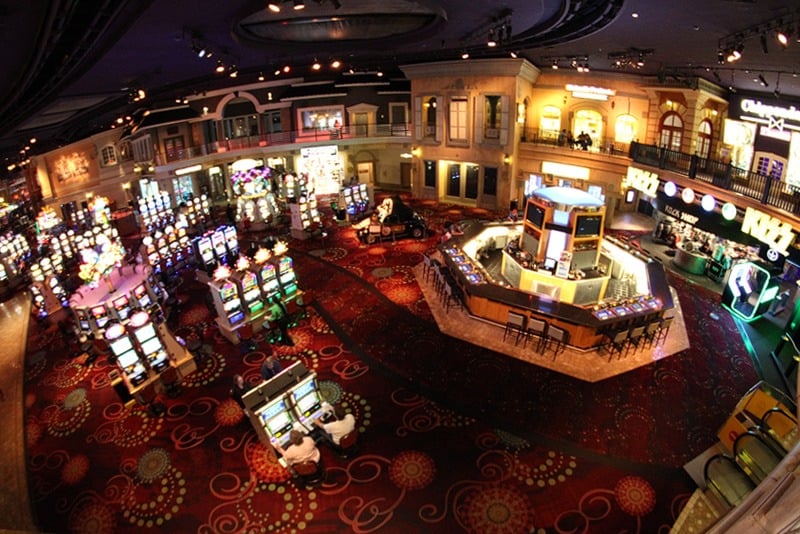 14. Bally's Rebranded to Horseshoe
Caesars Entertainment sold its Bally's brand in Oct. 2020, so now it's just awkward and confusing to have a Bally's on The Strip. Odds are good Bally's gets a rebrand in 2021 (unless it's sold), and it will be wonderful having the Horseshoe brand back in play in Las Vegas.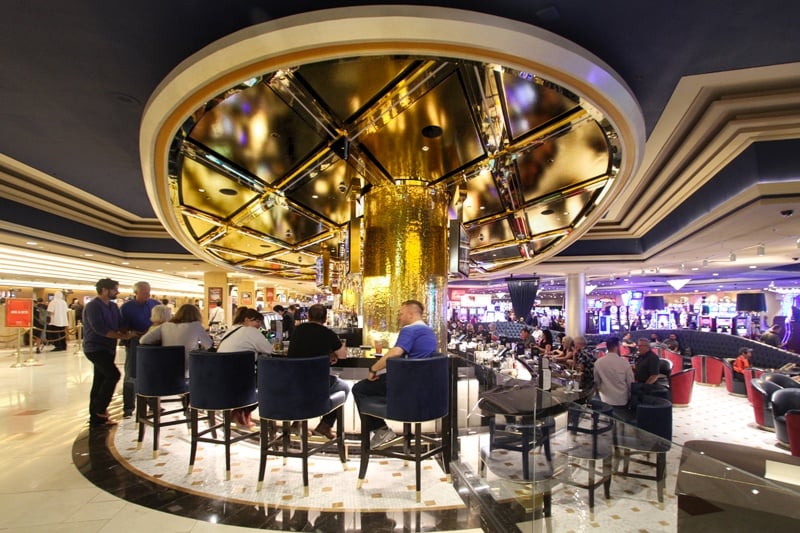 15. Virgin Las Vegas Opens, Surprises Everyone
Virgin had to push back its opening date, and it's likely to happen again. Once open, though, Virgin Las Vegas is likely to surprise and delight. The resort has some interesting partnerships which lessen the owner's risk if conventions don't spring back immediately. While Virgin's problematic location presents it with some of the same challenges as Hard Rock, the resort's revamp looks impressive, and while Virgin doesn't have a big stake in the place, the company is expected to bring some new amenities to market along with its focus on female business travelers. One to watch.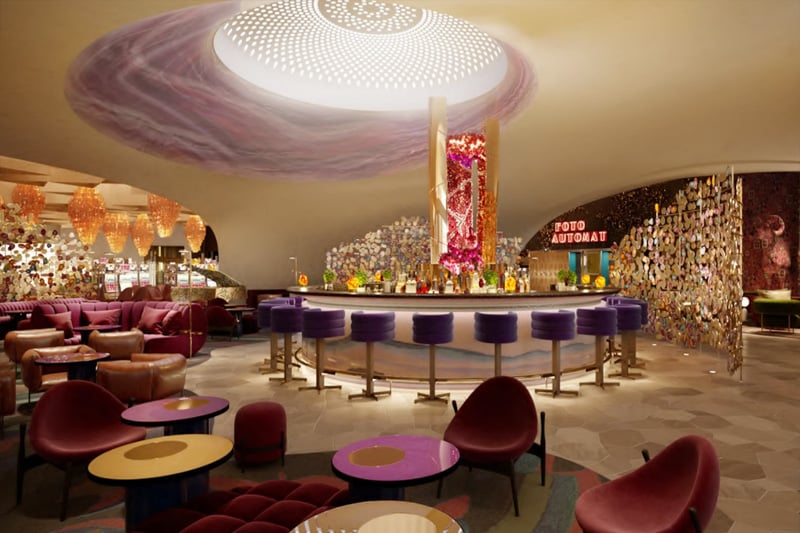 16. Hard Rock Brand Returns to Las Vegas
In 2021, we're confident plans for the return of the Hard Rock brand to Las Vegas will be announced, probably in conjunction with one of the aforementioned sales. The Seminole tribe has been the subject of myriad rumors in the last couple of years, and we suspect the brand will find a new home on the Las Vegas Strip soon. Bonus prediction: At least one more tribe will acquire a Las Vegas casino in 2021.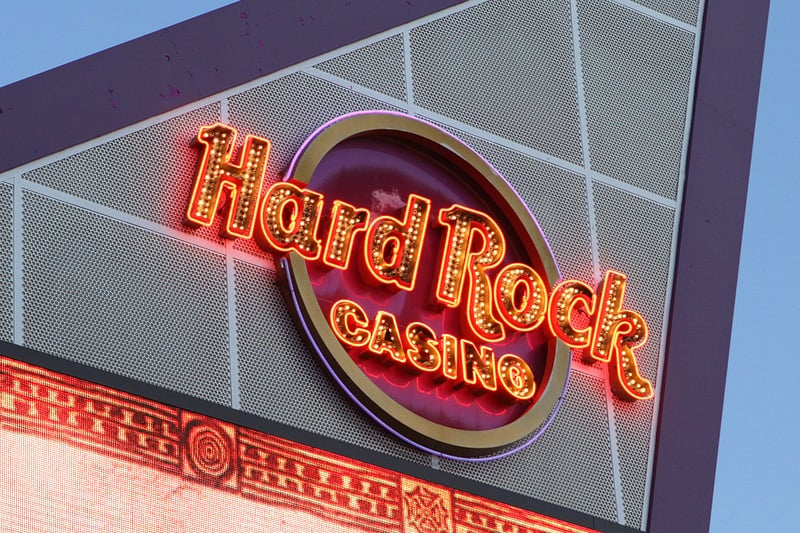 17. The Drew Officially Throws in the Towel
It's looking like 2021 is shaping up to be "The Year When We Cut Through the B.S." For example, we predict The Drew's owner will come to grips with the fact the former Fontainebleau isn't a viable endeavor, nobody's putting up $2 billion to open it and the eyesore needs to be taken down like Harmon Hotel was. At some point, Clark County officials are going to require the owner to do just that.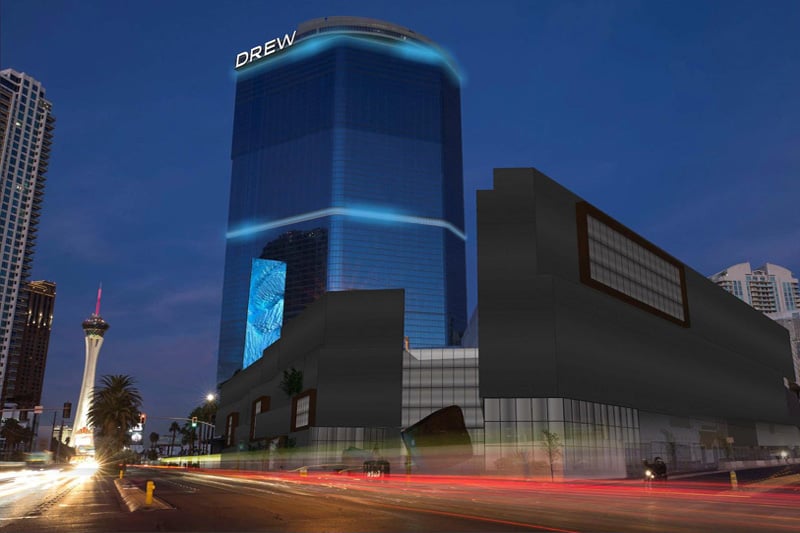 18. Cirque Drops More Vegas Shows, CEO Finally Out
We won't mince words on this one: Cirque du Soleil is pretty much screwed. The company recently emerged from bankruptcy, after running up nearly $1 billion in debt, only to turn around borrow a fresh $600 million. Remarkably, the person who got the company into its perilous predicament, Daniel Lamarre, remains at the helm. How is this possible? You obviously don't speak French-Canadian! Lamarre is informally referred to as "The Cockroach," as he seems to survive everything. Rubbing chili powder into the open wound, Cirque has announced its board will now boast former MGM Resorts CEO Jim Murren. You know, the visionary who turned Monte Carlo's $80 million a year earnings into $62 million after spending $550 million on a rebrand to Park MGM. Sorry, but Cirque's going to be in trouble again in 2021 and beyond, so expect another one or two shows to not reopen ("Zumanity" has already announced it won't be back at New York-New York). Cirque is too important to Las Vegas for Lamarre and Murren to be at the helm. Cirque needs to let artists wrest back the wheel, as they made the company successful in the first place.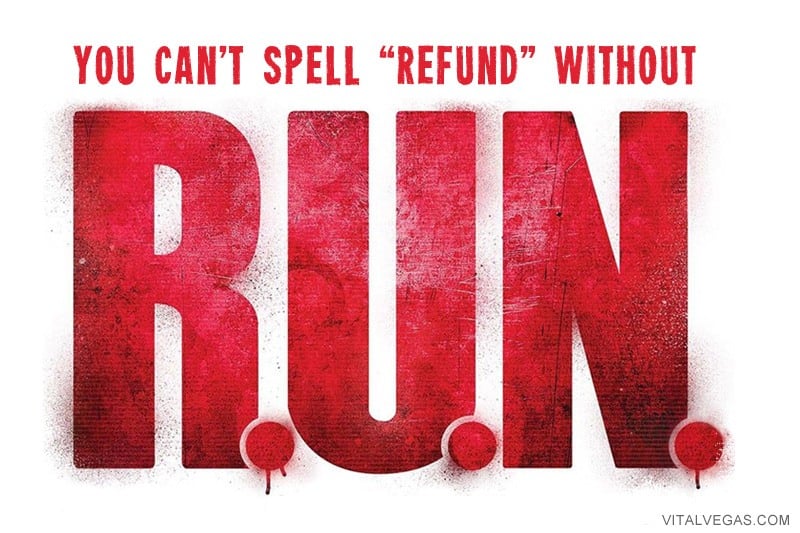 19. High Roller Loses "Tallest Observation Wheel" Title
It was fun while it lasted. In 2021, our High Roller Ferris wheel will lose its designation as the world's tallest. The High Roller is 550 feet tall, but Ain Dubai, in Dubai, United Arab Emirates, will be 820 feet.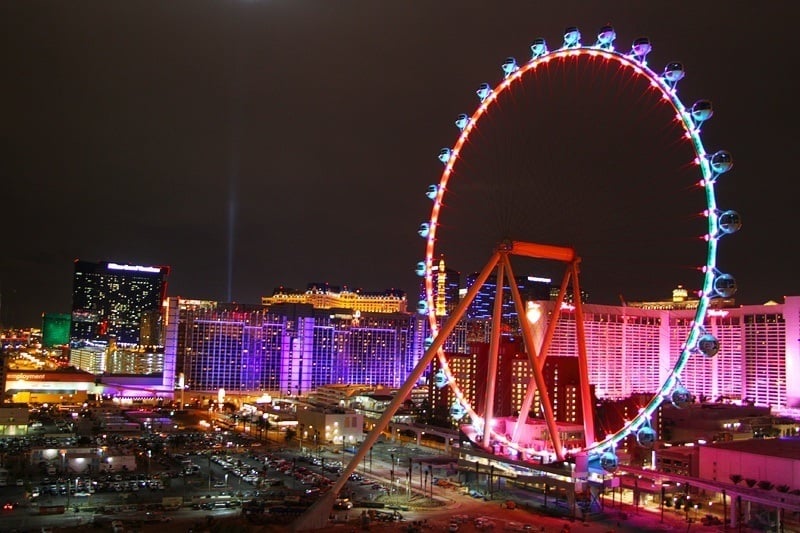 20. Resorts World Opens to Raves and Financial Struggles
The opening of Resort World in 2021 will be the biggest thing since the opening of Circa. This $4.3 billion resort harkens back to the days when no expense was spared and Vegas megaresorts were the envy of the world. We fully expect Resorts World to deliver an incredible resort experience. The trouble is there's no indication demand exists for an over-the-top Las Vegas megaresort anymore. It's awkward, but Las Vegas visitation was flat for two years prior to COVID-19, primarily due to legalized gambling across the country. A string of nightclubs have closed across Las Vegas in recent years, and Resorts World plans a big one. There are also red flags Las Vegas has more seats than it can fill for entertainment, and again, Resorts World is going all-in on its theater and high-priced talent. A lot of hopes are being pinned on sports and conventions, but it remains to be seen if Resorts World can defy the odds and usher in a new era in Las Vegas. No pressure.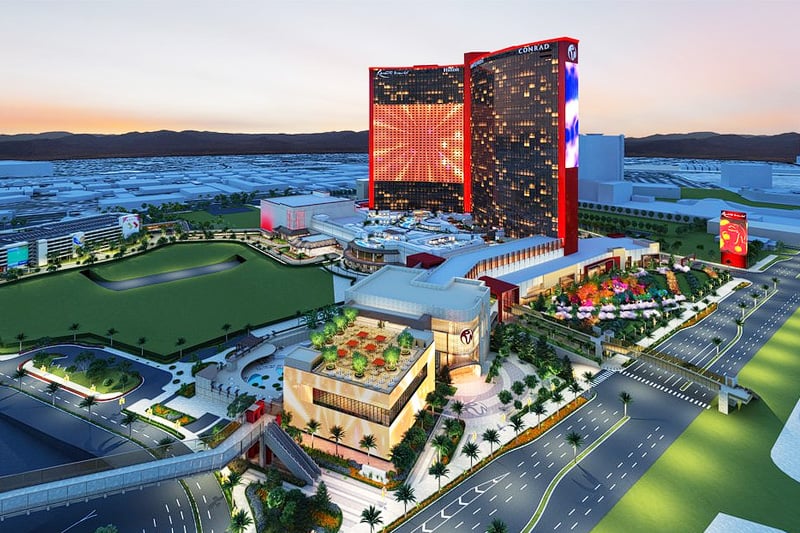 21. NBA Expansion Team Announced
We'll put this in the positive prediction column! Yep, Las Vegas is getting an NBA expansion team (that's the basketball one), and the news will be confirmed in 2021. A dedicated arena could be built for our new team, but they'd likely play at T-Mobile in the meantime. The folks at All Net Resort and Arena still think they can lure a team, but as the financing for this project has yet to materialize, don't hold your breath.

That's it. You pretty much don't need to read a newspaper in 2021, because now you know what's on the horizon for Las Vegas. Yes, several people still read newspapers. How about trying to be less of a smartass in 2021?
We have lots of other predictions for 2021, but sort of thought a list with 21 items was fitting.
We're pretty sure Madison Square Garden will bail on its MSG Sphere in 2021. Venetian and Palazzo will be sold. Zappos, based in downtown Las Vegas, will go away in 2021, officially integrated into Amazon.
We're also going to predict Las Vegas will ban paper straws in 2021. Because they taste like rectum.
Although Vegas isn't going to come back 100% in 2021, the good news is it's going to be much, much better than 2020, so there's that.
In 2021, folks will get back to work; public confidence will return along with a desire to take part in some serious debauchery; travel restrictions will be lifted; conventions, shows and strip clubs will come back; Vegas will get back to being Vegas again, mostly.
Adios, 2020, and don't let the door hit you on the way out.