107 SkyLounge at Strat Hotel, Casino & Skypod is No More
The beloved 107 SkyLounge at Strat is no more.
This spot was not only one of our go-to recommendations for happy hour, it was also a clever way to bypass the fee for riding up to the Strat's swoon-worthy observation deck, part of what Strat calls its "Skypod."
Now, not so much.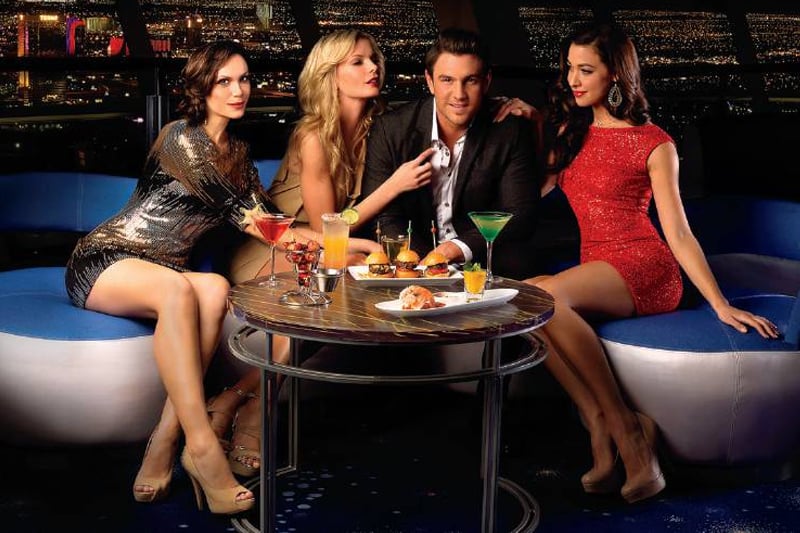 107 SkyLounge (formerly Level 107 Lounge) adjoins the hotels Top of the World restaurant, which ultimately led to its demise.
Demand has apparently increased at the hotel's popular restaurant, so the lounge has been absorbed into it for additional capacity.
On the bright side, there's still a good happy hour at another bar, one floor up, 108 Drinks.
Sky High Happy Hour runs from 3:00 p.m. to 7:00 p.m., Monday through Thursday.
The Sky High Happy Hour features two-for-one SkyPod admission and two-for-one cocktails at 108 Drinks. Read more.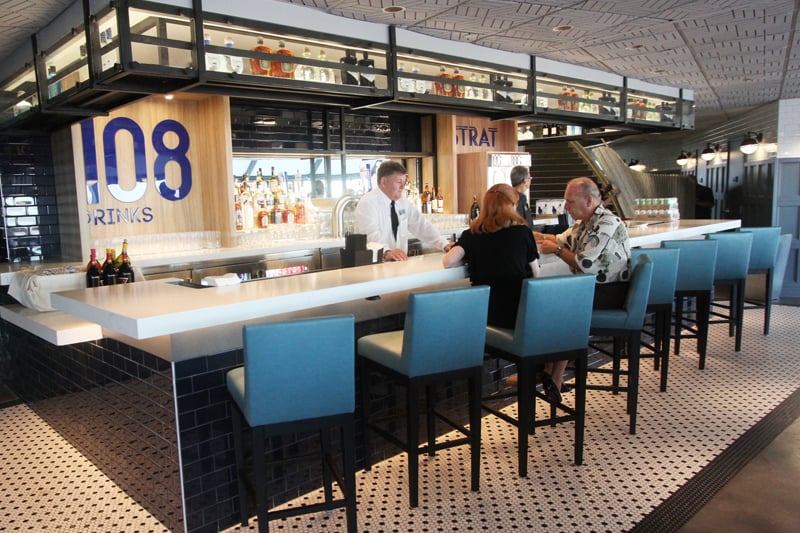 Sandwiches and snacks are available at the nearby 108 Eats.
The demise of 107 SkyLounge is bittersweet.
As mentioned, the old "We're going to the lounge" was a tried-and-true way to save a few bucks getting up the tower.
Granted, we probably should've STFU about that little insider tip, but it was a really good tip.
The cost of the "SkyPod Observation Deck Experience" is $20 on weekdays, $30 on weekends. Hey, supply and demand.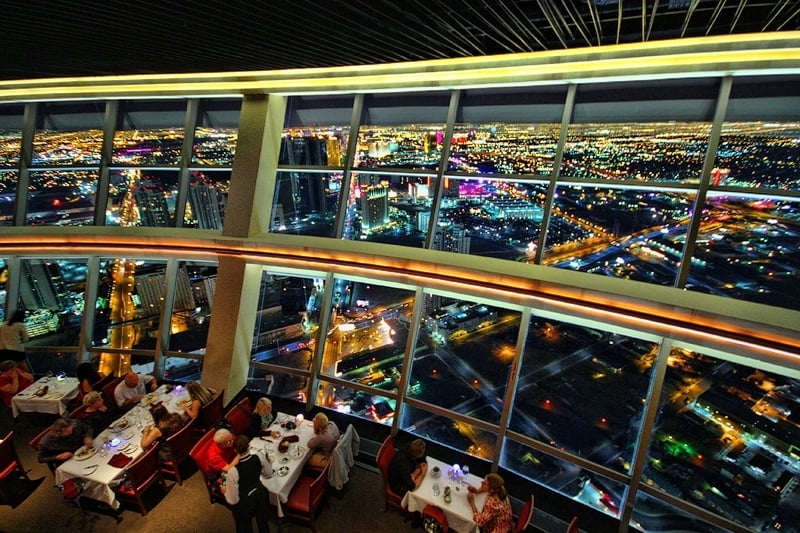 Ultimately, Strat has to monetize its incomparable views. Resorts aren't charities.
This is especially true in the Top of the World restaurant, which has instituted a $25 fee per person for guaranteed window seating.
This practice is increasingly common in Las Vegas. Giada, for example, charges $25 a person for a window seat. Sorry, "Al Fresco Dining."
The Eiffel Tower restaurant at Paris charges $40 per person for a guaranteed window table.
It may sound like spin, but some people actually appreciate these upgrades. Back in the day, if you wanted a window seat, you'd have to schmooze and tip a hostess or maitre d'. The whole thing was just awkward. Now, you book the upgrade with your reservation, you're set.
The spin would be if they said, "Customers demand fees!" The reality is, "Customers want experiences, here's what it costs to guarantee you'll get them."
If you put these upcharges in the context of a once-in-a-lifetime experience, they are much less painful.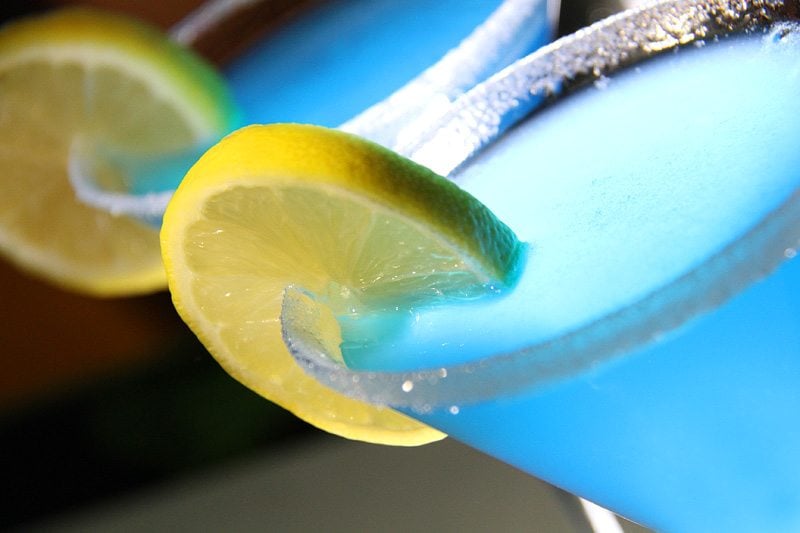 As post-pandemic demand falls off, we should see some of these changes and charges go away.
107 SkyLounge's happy hour was only a thing because it got bodies up into the Strat's tower. At the moment, they're already visiting in droves, no prodding needed.
That's the latest from The Strat. Visit our site again soon for the latest news and views about all things booze.
And thanks for not pointing out we didn't know how to end this story. You try writing the last paragraph for 2,200 articles sometime! Oh, wait, we just did it. Nevermind. Like anyone reads this far, anyway. We could just stick random terms here, like "hullaballoo" or "Mississippi birdbath," nobody would know. Except you, of course. You always were an oddball.