10 Quickies at New York-New York
We popped into New York-New York and are forced under Nevada state law to share a few items of note. Ten, to be exact.
The bottom line is it's a slow news day, so we're pretty much just going to ramble aimlessly about things that caught our eye at this iconic Las Vegas resort.
Plus, some scoop, because that's how we roll.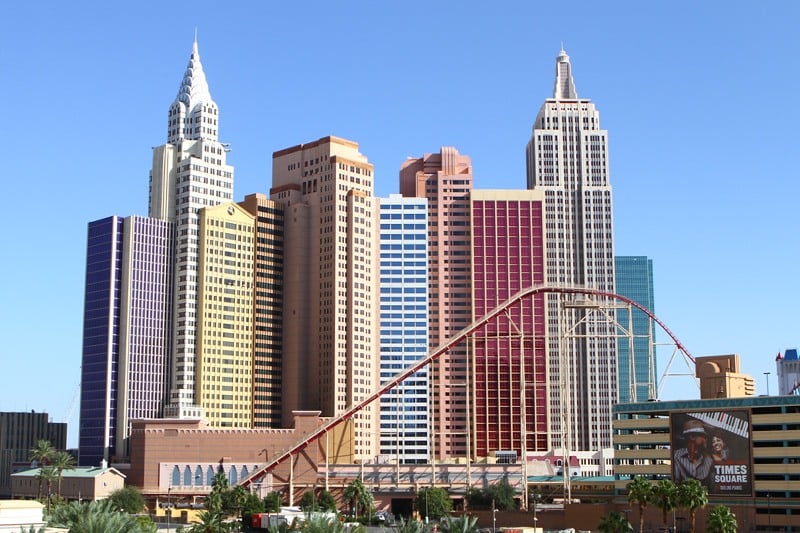 We were going to call this story "10 Whimsical Observations About New York-New York," but you know damn well you wouldn't have bothered to read it. So, on to the quickies!
1. Rumor: Jon Taffer Venue in the Works
Jon Taffer, of "Bar Rescue," is reportedly bringing a restaurant and bar to New York-New York. That's all the information we have, and this news hasn't been confirmed, but we figured we'd share it here for bragging rights down the road. Taffer operates Taffer's Taverns, so our guess is that's what's happening at New York-New York.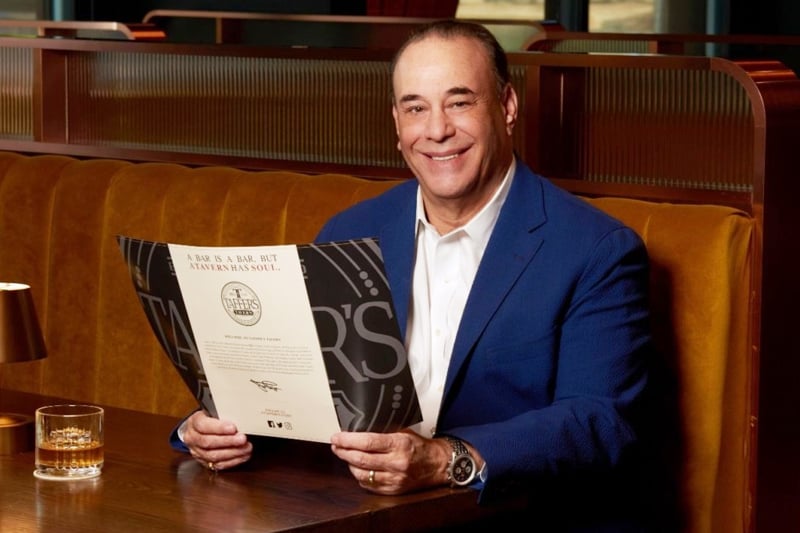 2. New York-New York Room Renovations
New York-New York is prepping for a major room renovation, presumably set to start this month. A rep for New York-New York says, "Official press released photos of the renovation renderings will be available on the NYNY Hotel & Casino Web site beginning 9/15/22." We don't wait for news releases, sorry. Also, there's a sign with renderings of the renovations on the wall at New York-New York, so there's that.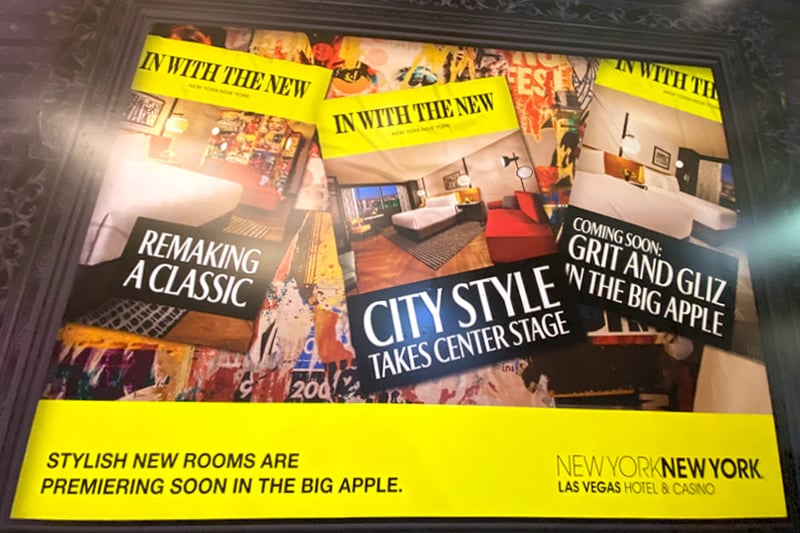 Here's a closer look at one of the rooms.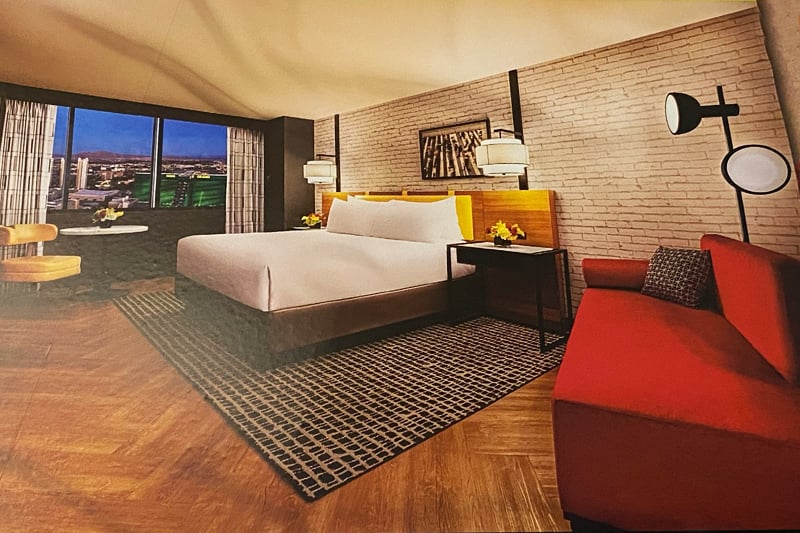 3. Lobby Bar is Gutted
We shared in June that the Lobby Bar at New York-New York was set to close, with plans to replace it with a Starbucks. We can confirm the bar has closed, and the video poker machines have been removed, resulting in the loss of innumerable angel wings.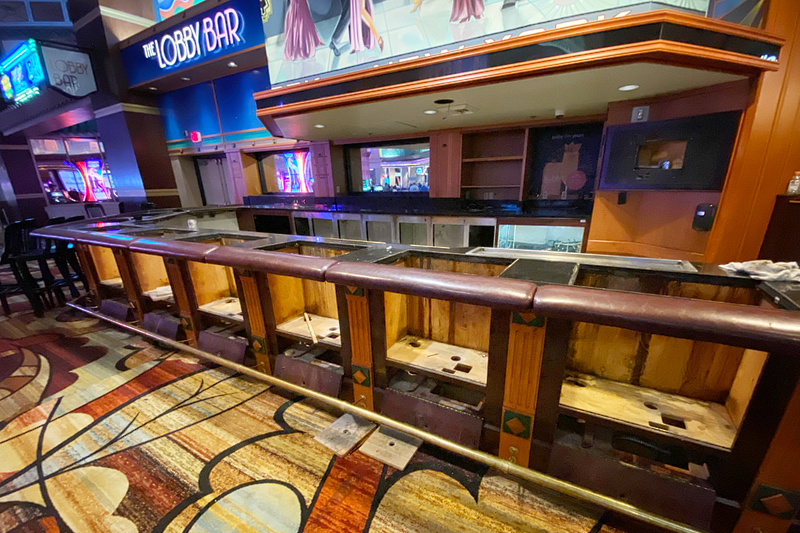 4. Coyote Ugly Has Shadow Dancing
We love shadow dancing. We wept openly when Shadow Bar closed at Caesars Palace, and bemoaned the end of the shadow dancers at O'Sheas (they forgot to pay the licensing for the projections, oops). The good news: There's shadow dancing at Coyote Ugly at New York-New York. A dancer named "Frenchie" was steaming up the frosted glass, enticing customers from the casino floor.
5. Stupidiotic is Closed
We first shared the closure of Stupidiotic back in June. We can confirm this quirky shop is still closed and New York-New York is 16% less weird without it.
Sad to see Stupidiotic has closed at New York-New York. Dibs on the hand chair. (h/t @JamesInLasVegas ) pic.twitter.com/7Mt6awQC0A

— Vital Vegas (@VitalVegas) May 5, 2022
6. $25 Craps Minimums
The hell, though? Yes, we realize table minimums are uncomfortable lately, but during our stroll through New York-New York, we were struck by the fact these higher minimums are sort of ruining everything. Had we not experienced the thrill of victory and agony of defeat at craps during our first visit to Las Vegas, would there even be a Vital Vegas blog? Dice are the quintessential casino game. You can simulate it with an electronic version, but it's not the same. You have to feel the chips, you have to banter with surly dealers, you absolutely have to learn what "short sticking" is.
All we can hope is when demand subsides again (it will), casinos will adjust table minimums downward to remain competitive. Doubtful? Give it a minute.
Fun fact: "Short-sticking" is when a craps dealer pushes the dice to a female player, but only partially, so she must bend over to reach for them, thus revealing her intermammary cleft. https://t.co/hnSKzFpwu9

— Vital Vegas (@VitalVegas) April 15, 2018
7. "Shrinkflation" Affects 12 Fine Irishmen
In a tragic turn of events, 12 Fine Irishmen has been affected by the phenomenon known as "shrinkflation." The signs at 12 Fine Irishmen now say "Nine Fine Irishmen." Look, we needed another item for our list. You can't really do a listicle with nine things on it. Just play along.

8. Milk Chocolate Lady of Liberty Doesn't Look Like Milk Chocolate
We love the Hershey's Chocolate World photo op of Lady Liberty made of licorice. The chocolate version, too, normally, but it's looking a little seasoned. The statue is presumably made of milk chocolate, but doesn't look like it anymore. Here's what the statue looked like back in 2014.

It's possible the statue hasn't been there since 2014. It's also possible it has been there since 2014. Here's what it looks like now.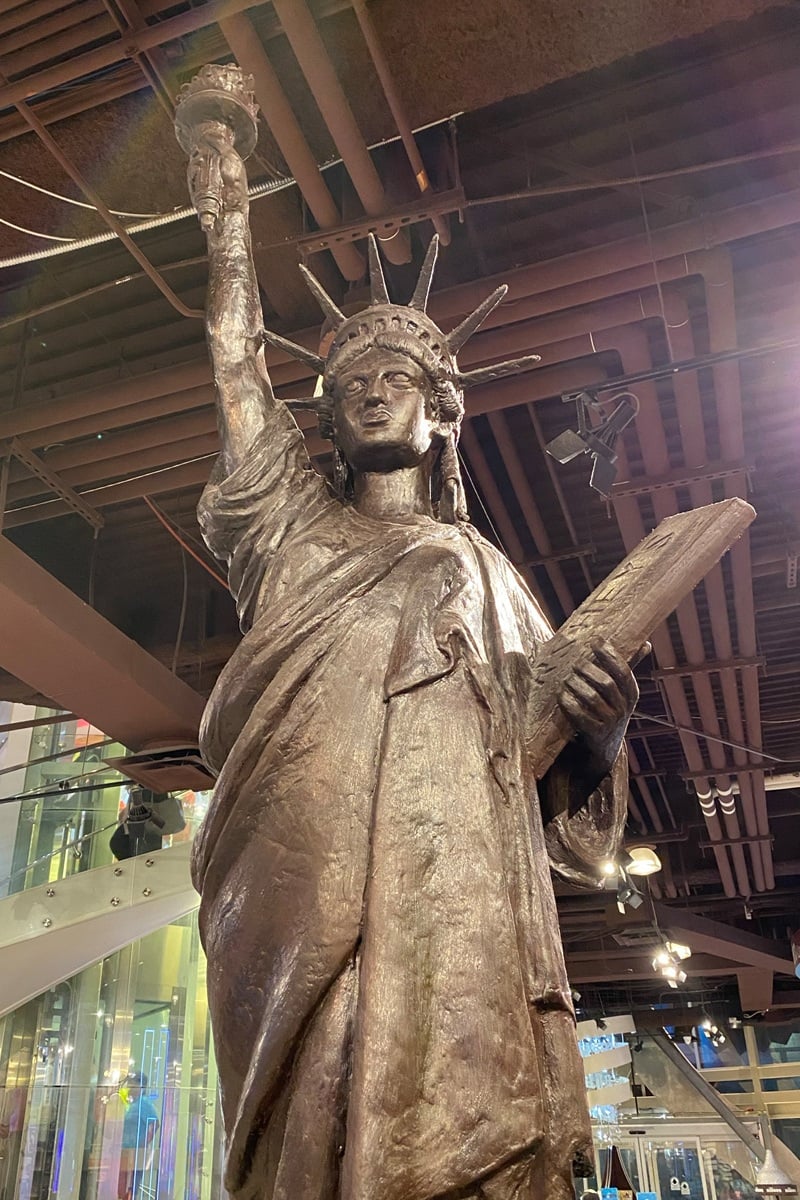 9. Food Court in the Works
The eagle-eyed folks at VegasChanges.com report a new food court is in the works for New York-New York, to feature Capriotti's Sandwich Shop, Wing Zone and a remodeled New York Pizzeria. It's hard to go wrong with sandwiches, wings and pizza. The additions will reportedly be in the same neighborhood as the aforementioned Coyote Ugly.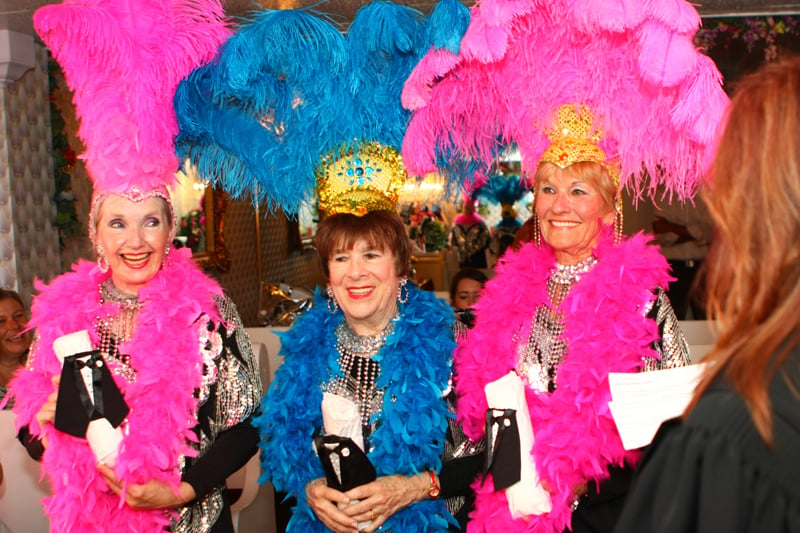 10. We Love New York-New York
The slogan of New York is "I love New York." Honestly, we love New York-New York. It's a lot of things we love about the actual New York City, but without the smells and guys selling Rolex watches on the street for $36. It's a beautifully-designed resort, harkening back to a time in Las Vegas where casinos wore their themes proudly, rather than trying to minimize them.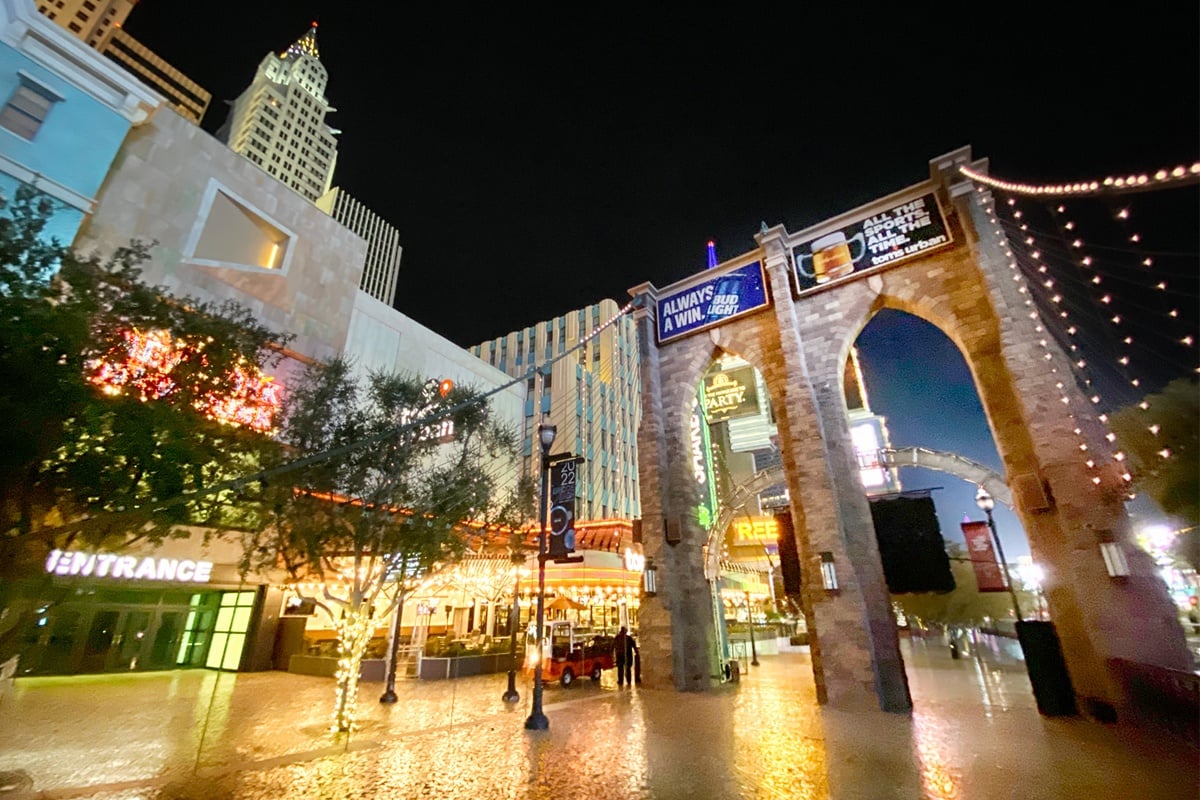 New York-New York sits in a great location, too. Near the Trop, MGM Grand and Park MGM.
If you want to win a bar bet, memorize all the various architectural elements that make up the New York-New York skyline.
We'll be doing a walk-through of New York-New York on our next podcast. You've been warned.