Here Are All the Architectural References That Make Up New York-New York Las Vegas
It's New York-New York's birthday! This timeless resort opened January 3, 1997 and its "skyline" forever changed the skyline of Las Vegas.
In honor of New York-New York's birthday, we spent upwards of 6-7 minutes researching this iconic hotel and found answers to questions we've had for ages.
Namely, what are all the structures that make up New York-New York?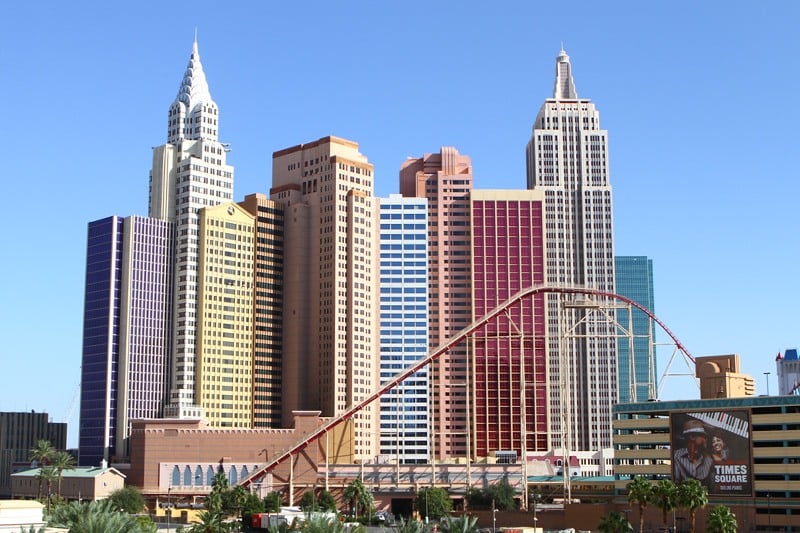 While some structures are fairly easy to identify, like the Empire State Building and Lady Liberty, the others may not be recognizable to those who aren't actual New Yorkers.
Our go-to book for Las Vegas architecture is "The Strip: Las Vegas and the Architecture of the American Dream" by Stefan Al.
In "The Strip," there's an excerpt from a brochure that points out all the structures that make up New York-New York. Take a look.

New York-New York is an inspired amalgam of New York City's classic buildings and symbols. The jumble of seemingly independent buildings are actually one hotel tower. It's a brilliant illusion, sort of like Las Vegas itself.
The structures that comprise New York-New York include: New York Public Library, Lever House, Empire State Building, 55 Water Street, Century Building, Liberty Plaza, New Yorker Hotel, Seagram Building, Chrysler Building, CBS Building, Soldiers and Sailors Monument, Statue of Liberty, Ellis Island Center, Grand Central Terminal and the Brooklyn Bridge.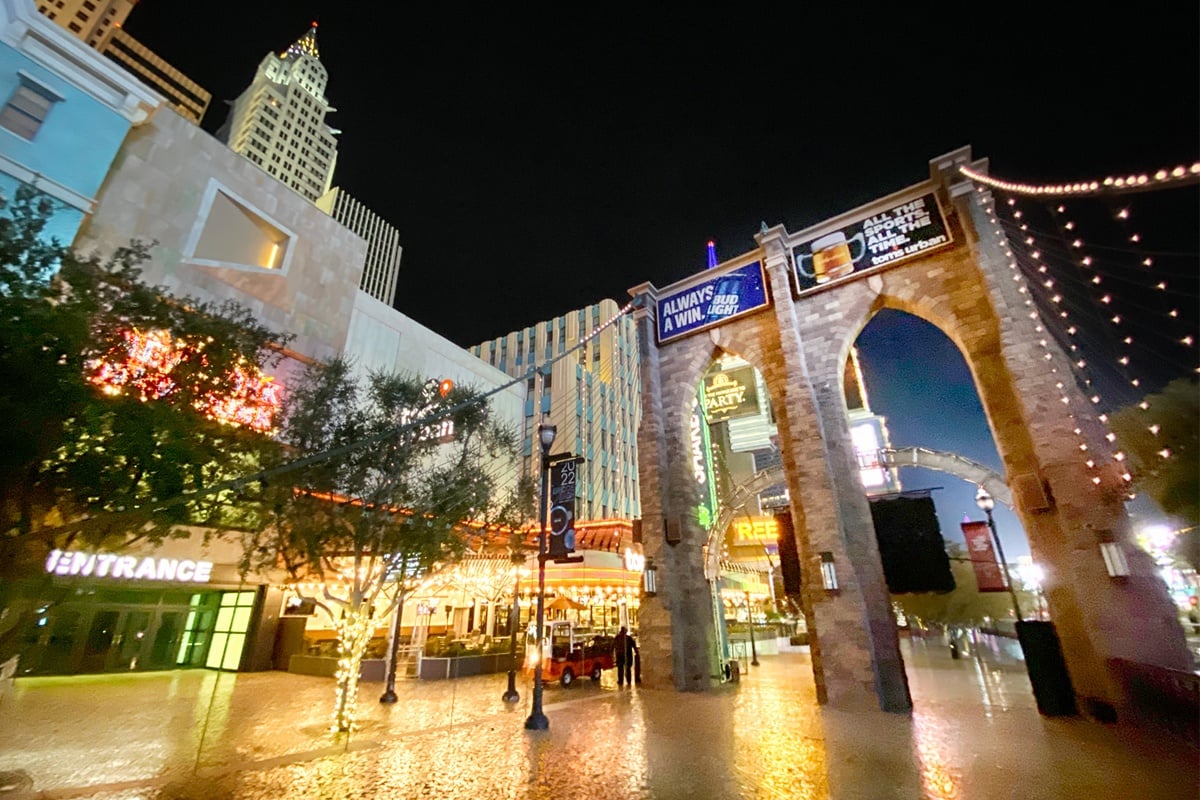 Here's an actual fun fact from "The Strip": "Not all New Yorkers appreciated their replica. The New York Stock Exchange was shocked to find Wall Street-derived signage, such as 'New York $lot Exchange,' in the casino's 'Financial District,' where the cashiers are placed. The Stock Exchange sued the resort, accusing it of tarnishing its reputation."

The real genius of New York-New York isn't just that it's a remarkable hotel, but that it's an attraction.
"The Strip" has a quote from one of Sheldon Adelson's marketing executives, "The real success of that project is the attraction of other people's business–all these people staying elsewhere, but who want to come see it."
New York-New York has somehow managed to avoid becoming a cliche. The cheese is strong, but New York-New York hasn't suffered the same fate as Excalibur or Luxor, a fate that could put their future in jeopardy.
The bottom line is classic things don't age like normal things.
That's why Wayne Newton looks like he did 20 years ago. It's science.
We love New York-New York, and the old girl isn't done yet. As we were the first to share, there's a new Cirque show in the works for the former "Zumanity" theater. The name is "Mad Apple," per our sources.
Here's to another quarter century-ish, New York-New York!