Zika Virus a Boon to Vegas, Says MGM
Posted on: August 6, 2016, 02:10h.
Last updated on: August 6, 2016, 02:10h.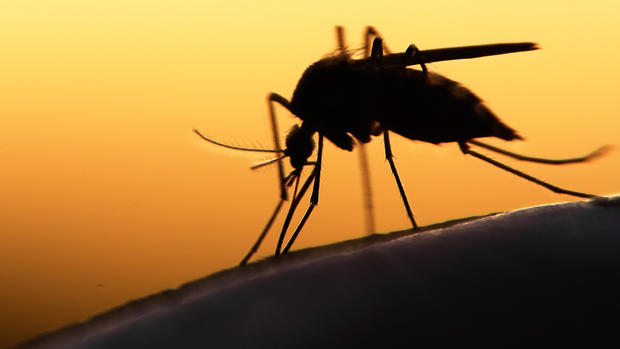 The Zika virus, as horrible as it is, could be a boon for the Vegas tourism and gambling industry, so says Jim Murren, CEO of MGM Resorts International.
Murren was speaking at a conference call to publicize his company's Q2 financial results, during which he announced that last month had been the "best July we've ever had."
And Murren believes that the recent outbreak of the Zika virus in South Florida may have played a part in bumping up the numbers not just for MGM but for Vegas as a whole.
Strong "Air and Drive" Activity from South West
"One of the interesting notes I got this week were comments from JetBlue that they're seeing a pickup in passenger activity to Las Vegas and maybe a slowdown to Florida," Murren said, having been posed a question about Zika. Vegas was seeing "strong air activity and strong drive activity" from the Southwest US and from Asia, and the virus could be playing a part.
"It's helping everybody in town, and not just the MGM portfolio," said Murren. "As sad as that situation is in Florida, I certainly don't want to benefit from that. I can say we're seeing a pickup in air traffic and driving traffic even in the last couple of months."
Meanwhile, in Florida, concerns are growing about the damage Zika could wreak on the state's $82 billion tourism industry. For the first time in its 80-year history the Centers for Disease Control and Prevention warned Americans not to travel to an area within the US.
Miami Warning
The organization said that pregnant women should avoid the Wynwood neighborhood of Miami, which has been identified as an area where Zika is being spread by mosquitoes. The virus is known to cause microcephaly in the unborn children of carriers, a condition that results in abnormal smallness of the head and inhibits normal cerebral development.
"As the situation continues to evolve, we recommend that visitors consult official sources," said Will Secombe, president and CEO of Visit Florida, the state's official tourism marketing corporation, who noted that the Zika warning relates to an area of just one square mile.
"We have complete confidence in the Zika response efforts of state and local authorities, and we continue to work with our industry partners to ensure that visitors have the information they need to make travel planning decisions."
In Miami this week, airplanes began spaying insecticides over the affected area, while authorities warned of possible allergic reactions as a result.