Wynn Resorts' Strong Performance Not Strong Enough for Investors
Posted on: July 26, 2017, 03:00h.
Last updated on: July 26, 2017, 03:16h.
Strong performances for Wynn Resorts in Macau and Las Vegas boosted the firm's Q2 revenues beyond analysts' expectations, but profits fell just short of projections.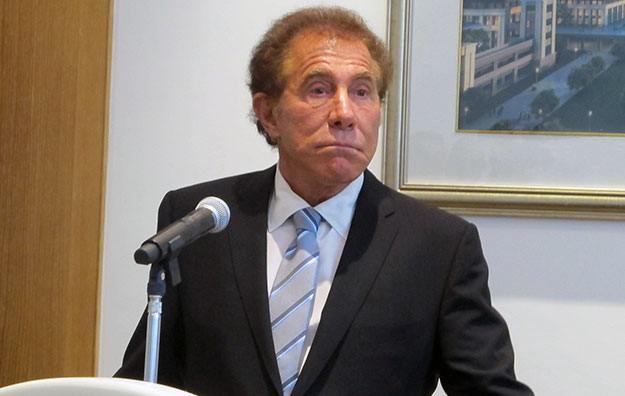 In an earnings call Wednesday, Wynn Resorts said revenue was $1.53 billion for the quarter, beating the $1.45 billion predicted by a survey of 13 Wall Street specialists. Meanwhile, profit rose to $1.18 a share, missing the $1.19 per-share average of analysts' estimates.
Despite an upbeat outlook from Wynn Resorts execs on Wednesday, including Steve Wynn himself, shares fell in extended trading after the results were announced.
This was largely based on the disappointing performance of the new Wynn Palace Macau. Despite generating $414.7 million in revenues and $87.4 million in profits, it was tipped to do better.
Wynn's Macau performance was widely expected to be strong in a market where industry revenue as a whole rose 22 percent in the second quarter, but it was a case of "not strong enough" for investors. It exemplifies just how crucial Wynn Palace is to the company's future profits and cash flow.
Unprecedented Obstacles
But the property has been dealing with a "severe handicap," according to Wynn, namely a construction boom in Macau that has thrown up some "rather unique and unprecedented obstacles."
Wynn Palace is surrounded by construction sites on all sides, which has cut walk-in traffic. The recent death of a construction worker at the Grand Lisboa Palace, the project being built next door to Wynn's, meanwhile, has shut construction down for three weeks but is still restricting footfall.
Wynn announced that a moving pedestrian bridge accessing the property could open with in four weeks.
"The completion of (the bridge) will not only be the removal of a negative, but the addition of a positive for the mass market," Wynn said. "The mass market is really affected by the physicality of the neighborhood because the mass market has a lot to do with access."
Paradise Park Takes Shape
Wynn spoke enthusiastically of plans for the company's new $1.5 billion Las Vegas project, Paradise Park, which is scheduled to break ground later this year, or in early 2018.
Designers were adding "final touches" to plans for the project, which will include a 38-acre lagoon hosting water sports surrounded by white-sand beaches, a convention facility and new hotel rooms. It will be built on the site of the Wynn Golf Club, just off the Strip.
"That area is the most precious piece of real estate in the whole resort industry in Las Vegas," Wynn said. "The conversations I've had have been very exciting and gives me a lot of optimism about how we will continue over the next four to five years."