Wynn Resorts CEO Matt Maddox Perfectly Fine Being Watched by Massachusetts Regulators
Posted on: July 1, 2019, 12:04h.
Last updated on: July 1, 2019, 12:04h.
Wynn Resorts CEO Matt Maddox – the longtime protégé of billionaire Steve Wynn who assumed the position following the Las Vegas casino tycoon's alleged sexual misconduct scandal – will be monitored by a state-appointed official in Massachusetts for the next three years. And the chief executive of one of the world's largest gaming companies is perfectly fine with that.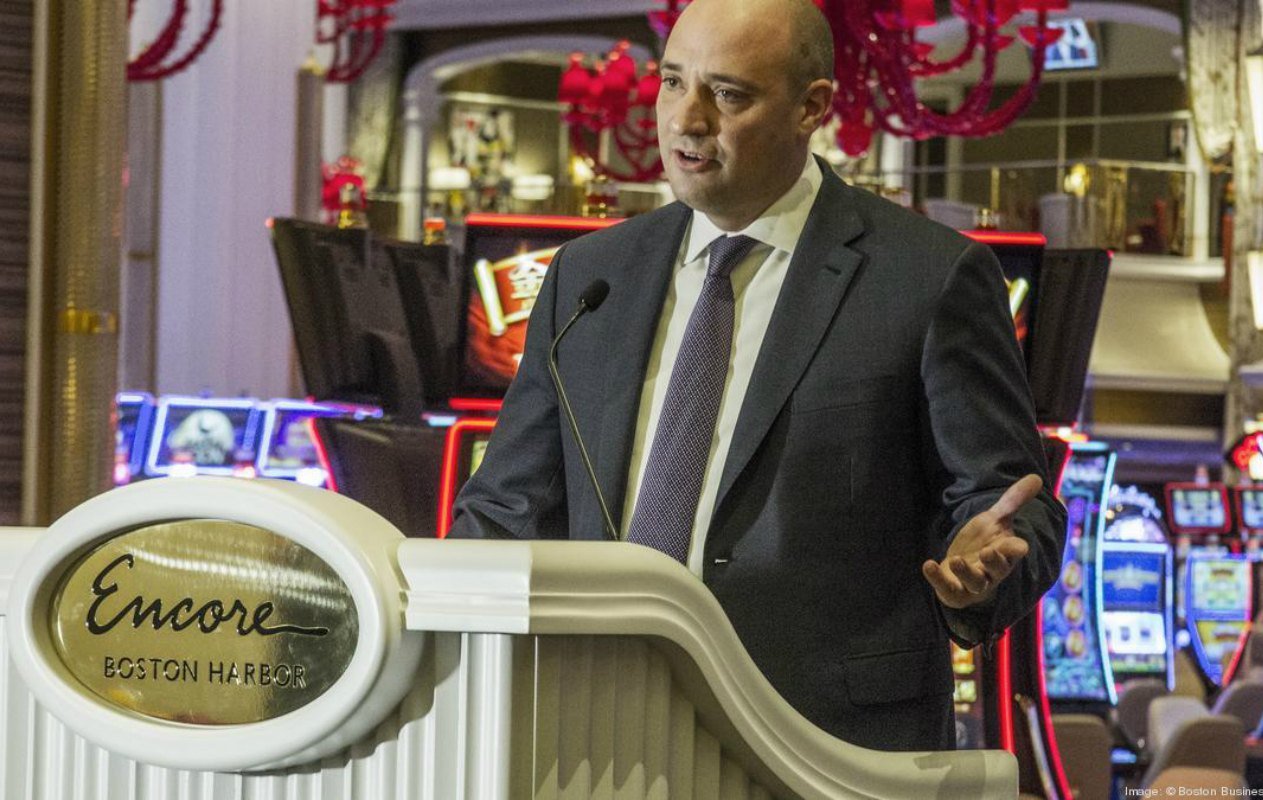 In May, the Massachusetts Gaming Commission (MGC) levied a record $35 million fine on Wynn Resorts for the company failing to disclose knowledge of Mr. Wynn's alleged actions during its 2013 bidding for the Boston-area casino license. The MGC additionally placed a $500,000 fine on Maddox for "his clear failure to require an investigation about a specific spa employee complaint brought to his attention."
Along with the half of a million dollars, the CEO will be forced to undergo various leadership training, and will be monitored by a state official through 2022. Asked by the Las Vegas Review-Journal this week about the monitoring, Maddox said he is perfectly comfortable being watched.
You know who looks over your shoulder all the time? Your customers, so you better be doing the right things," Maddox explained.
"Your employees, so you better be treating them well. Your gaming regulators. We are very used to having lots of third parties interacting with us, so I don't see any issue with it," the CEO concluded.
Encore Goes On
Wynn Resorts was forced to pay the $35.5 million to Massachusetts, but was afforded to right to retain its operating permit for Encore Boston Harbor. The company had already paid the state $85 million for the license, and invested $2.6 billion to build the massive integrated resort located across the Mystic River in Everett.
Bernstein analysts said Wynn Resorts had no option other than to pay the fine and move on.
"It was with dismay that we saw news of potential sale discussions for the yet to be opened property between Wynn and MGM," analysts Vitaly Umansky, Eunice Lee, and Kelsey Zhu said in a memo. "While the discussions were quickly terminated, the news of such discussions even occurring so close to opening were disheartening."
"Matt's recent comments about no longer looking to sell is a welcome initiative," they concluded.
Gone With the Wynn
Steve Wynn has denied all of the sexual misconduct allegations that have been made against him. However, he's since sold his entire stake in the company he founded at a price of $2.1 billion, and no longer has any control on its operations.
But as Casino.org reported last week, the Las Vegas visionary continues to list Wynn Resorts as his employer on campaign contribution forms. The US Federal Elections Committee (FEC) reveals that the billionaire made three donations totaling $150,000 to the National Republican Senate Committee this year with Wynn Resorts Ltd listed as his employer.
Maddox told employees in April 2018, "As you may know, Steve Wynn is no longer associated with Wynn Resorts."