WSOP Europe Schedule to Include New High Roller Event
Posted on: May 23, 2013, 05:30h.
Last updated on: May 22, 2013, 07:06h.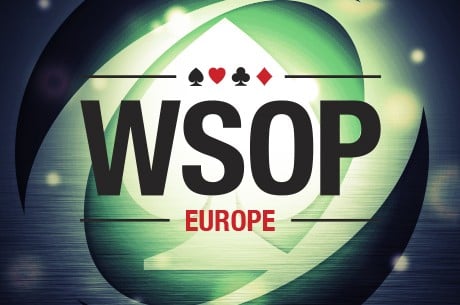 The World Series of Poker Europe (WSOPE) began as a sideshow to the main WSOP in Las Vegas, but has grown over the years to become a big event in its own right. Today, WSOP officials announced the latest addition of the WSOP Europe, which is scheduled to take place this October in Enghien-les-Bains, France, just a few miles outside of Paris.
That's a new location for the WSOPE, which had previously held its European series in London and in other locations in France. This year's tournament will feature play at the Casino Barrière, although most of the tables will actually be located across the street at Pergola Nova, a convention center.
Fall Schedule
This year's schedule will begin on October 12 and wrap up on October 25, during which time seven bracelet events will be held. The series begins with a €1,100 ($1,420) No-Limit Hold'em Re-Entry event, followed by a "Mix-Max" tournament and a Pot Limit Omaha event. In total, there will be five preliminary events – three hold'em, two Omaha – leading up to the Main Event, which begins on Saturday, October 19.
This year, though, the Main Event won't be the final tournament on the schedule. A special High Roller No-Limit Hold'em tournament will be held beginning on Tuesday, October 22, allowing some of the world's best players to put up €25,600 ($33,000) in order to compete in the priciest bracelet event in WSOP Europe history.
If you noticed that the game selection is somewhat limited during this series, there's a reason for that: French law only allows casinos to offer Omaha and Texas Hold'em poker games. This isn't a major concession, as these two games are by far the most popular options in the poker world, but it does mean you won't find the incredible variety of different tournaments that are the hallmark of the annual Las Vegas WSOP events.
The WSOP Europe began in 2007, when it was hosted in London. In 2011, the series was moved to Cannes, France, in order to take advantage of a larger venue that could accommodate more players in each event.
This year's WSOPE is presented by BarrierePoker.fr, and will feature television coverage on both ESPN and Eurosport.