Willy Wonka's $1 Billion Golden Lottery Ticket Challenges Imagination to Win
Posted on: May 16, 2017, 10:00h.
Last updated on: August 14, 2017, 02:54h.
Willy Wonka is the subject of a new $1 billion multi-state lottery offering from Scientific Games. We're willing to bet no one will win that much.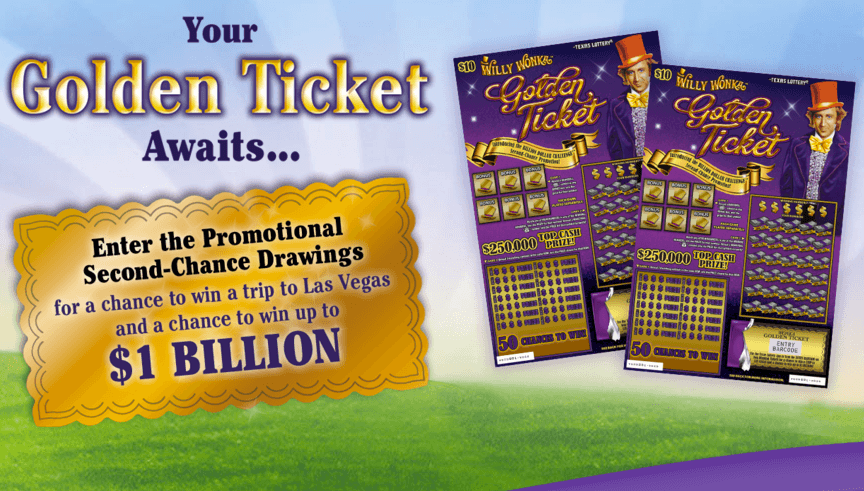 Titled "Willy Wonka Golden Ticket," the scratch-off game brings the plotline of the famed 1971 film "Charlie and the Chocolate Factory," based on Roald Dahl's 1964 children's book, to real life. But for lottery players to have a shot at winning the massive jackpot, first they need to lose.
Currently selling in 11 states, the $10 tickets come with an instant top prize of $250,000. To keep one's odds alive for $1 billion, the ticket must be a total bust.
After scratching off the ticket, players can enter a barcode online of their losing card that puts them into a drawing. An undetermined number of players will be randomly selected for a free trip to Las Vegas next May, at which time they will compete for a slim chance at winning $1 billion.
Truth in Advertising
Scientific Games, as well as the 11 states selling the Willy Wonka scratch-offs, are hyping the games as a chance for players to win infrastructure-level riches. But upon further inspection, the lottery details show the odds of anyone actually winning the full billion might be greater than the chance of life on Earth being annihilated by an asteroid.
"Truth In Advertising" is part of the US Federal Trade Commission's (FTC) oversight. According to the government agency's website, "When consumers see or hear an advertisement, whether it's on the internet, radio, or television, or any anywhere else, federal law says that ad must be truthful, not misleading, and, when appropriate, backed by scientific evidence."
However, state lotteries are exempt from FTC regulations, meaning their games have greater leniency when it comes to telling the whole truth, and nothing but the truth.
Get Nothing, Lose, Good Day Sir
Willy Wonka Golden Ticket is a good example of a shortcoming in the concept of truth in advertising. Contest details in the fine print tell a different story than the Willy Wonka Golden Ticket's marketing language, which declares, "Introducing the BILLION DOLLAR CHALLENGE Second-Chance Promotion!"
Here's how it works (in the lotteries' favor):
Once the randomly chosen Las Vegas trip winners descend on Sin City, five will receive lucky "Golden Ticket" envelopes and move on to the second elimination round.
Five new envelopes are handed to the finalists, with one receiving the "Billion Dollar Finalist" ticket. The others spin a wheel, not unlike Wheel of Fortune, three times in hopes of winning up to $1 million.
The gold ticket finalist advances where he or she must again find an excess of luck.
First, the player must randomly pick a gold ticket-containing envelope out of five. If they do, they then choose yet another envelope in a multiplier round. One envelope out of 15 has the required top multiplier.
Should they still be on track for the $1 billion, they are then presented with the option of taking a $20 million annuity, or risking it all for step three. Here the player must choose the golden ticket out of 35 envelopes. One contains the $1 billion prize, while the 34 others will award the player just $2.5 million.
So after seemingly insurmountable luck, a player would need to risk $17.5 million in hopes of picking the correct envelope out of 35. Scientific Games thinks it could happen.
"We are thrilled that one lucky player is going to get a shot at winning up to $1 billion," Scientific Games CEO Jim Kennedy said. But the odds don't support a player ever choosing an envelope with $1 billion on the line. And that's the truth.