William Hill Cuts Yearly Earnings Projections, Blames British Government's Regulations for Profit Loss
Posted on: November 6, 2018, 03:00h.
Last updated on: November 6, 2018, 03:25h.
William Hill has lowered its yearly earnings projection by £20 million ($26.1 million) for the 2018 year and the international bookmaker is blaming the British government for the loss in revenue.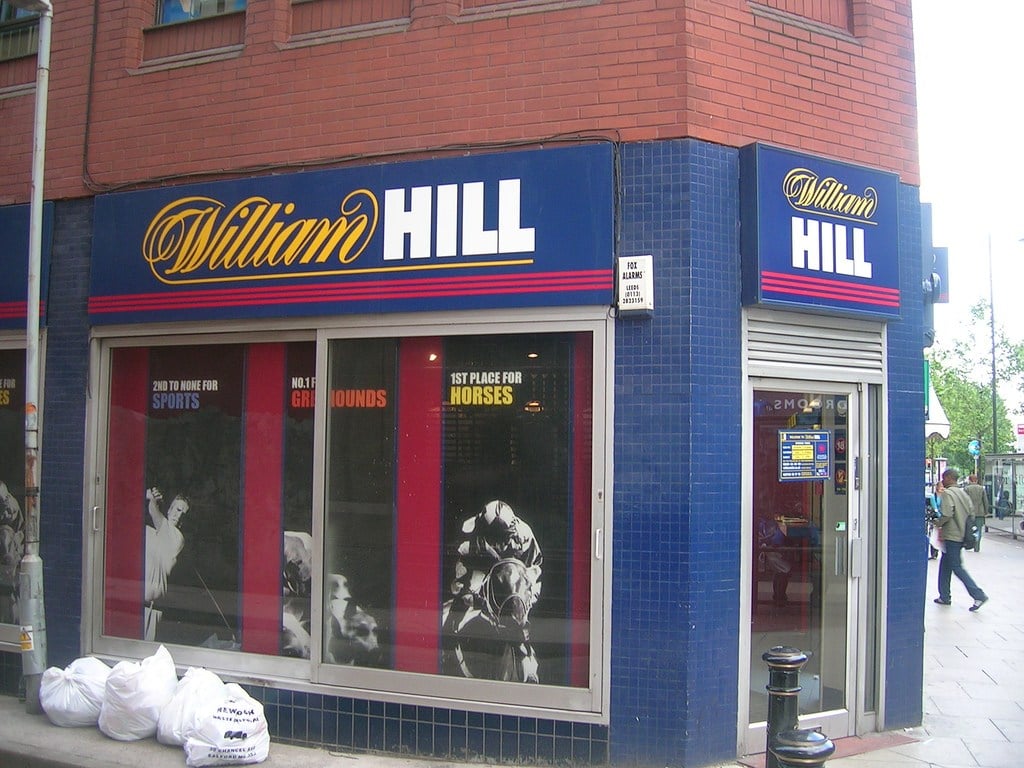 In a trading update this week, the company said that yearly earnings will come in between £225 million and £245 million (between $294.5 million and $320.7 million) this year. It added that the conditions which led to the decreased profit will also impact the company's bottom line by £25 million ($32.7 million) in 2019, as well.
William Hill CEO Philip Bowcock said that "adverse" regulations from the government – specifically a recent tax increase from 15 percent to 21 percent for offshore gaming companies, and a dramatic reduction in the maximum bets allowed on fixed odds betting terminals (FOBT) – will hurt business over the next two years.
"The gross effect of these is to reduce profit," Bowcock said, adding that "from 2020 onwards the online business is expected to return to strong operating profit growth."
The Ripple Effect
Earlier this year, much to the dismay of bookmakers, including William Hill, the UK government reduced the maximum FOBT bet from £100 ($130.95) to £2 ($2.62). In response, the Association of British Bookmakers estimated the move would cause 4,000 outfits to close and eliminate 21,000 jobs.
William Hill itself feared that the reduction could lead to the loss of 900 of its betting locations and 4,500 employees.
At the time, Bowcock said "it will take some time for the full impact to be understood for our business."
In October, The Guardian reported that implementation of the new regulation would be delayed from April 2019 until October 2019, which would give betting companies enough time to make an additional £900 million ($1.1 billion) before the of the new maximum bet limit takes effect, the report stated.
That decision was seen by UK Minister of Sport Tracey Crouch as political posturing and as a result she resigned from her position earlier this month.
In a statement, Crouch said the decision would lead to people "in our most deprived areas" losing money.
"In addition, two people will tragically take their lives every day due to gambling related problems and for that reason as much as any other I believe this delay is unjustifiable," Crouch wrote in her resignation letter.
A Double-Edged Sword
For bookmakers, the British government's recent decisions might feel a bit self-fulfilling.
The remote gaming duty increase from 15 percent to 21 percent has been seen as a way for the UK Treasury Department to make back the money it will lose with the limit reduction at FOBTs.
UK Finance Minister Philip Hammond said that increased fees will "fund the loss of revenue as we reduce FOBT stakes."
James Myles, who works on behalf of Eta Delta, a European gambling compliance company, told CasinoBeats that lawmakers only have themselves to blame.
"The government has created its own FOBT crisis, by relying upon then destroying this revenue source to the Treasury's coffers without contingency," Myles said.
The British government has also cracked down on gaming operators who fail to properly police their own operations. Between May 2017 and April 2018, fines levied by the UK Gambling Commission on gaming operators increased by nearly ten times the previous amount.
The UKGC initiated stricter guidelines on gaming operators, imploring companies to take more ownership over anti-money laundering procedures, proper advertising and marketing practices, and assisting problem gamblers.
In February, William Hill was fined £6.2 million ($8.1 million)by the UKGC for violating anti-money laundering regulations when it allowed 10 customers to deposit money that was tied to criminal operations.
As of 12 p.m. PT, William Hill's stock was down five percent from the previous day's closing.
Similar Guides On This Topic
Latest Casino Stocks:
Retrieving stocks data...
Retrieving stocks data...
Retrieving stocks data...
Retrieving stocks data...
Retrieving stocks data...