Nevada's Historic Virginia City Must Wait to Get Gaming Back, Says Regulator
Posted on: April 9, 2021, 05:42h.
Last updated on: April 9, 2021, 06:48h.
The old Nevada silver mining town of Virginia City has been bereft of gaming for the past six years because the owner of its two historic saloons was denied a license. And it looks like it's going to remain that way for a while at least.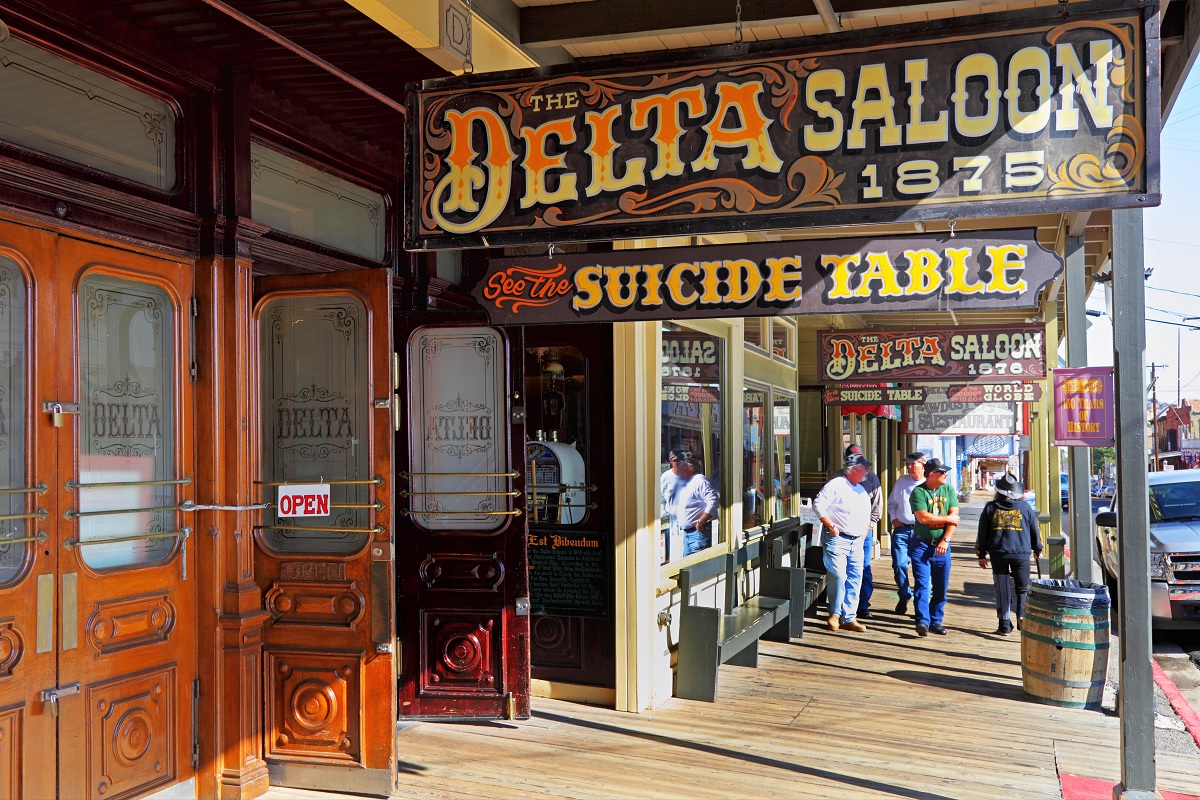 The Las Vegas Review-Journal reports that on Wednesday, the Nevada Gaming Control Board denied a request from Vincent "Doc" Malfitano to have his name scrubbed off its "gray list" of previously denied applicants. Instead, the board batted the application back to staff for further review.
Malfitano is a former dentist and the sole shareholder of Virginia City Gaming LLC.
He bought the Delta Saloon and the Bonanza Saloon on Virginia City's main drag in 2015.
But he was refused a gaming license because he neglected to mention on his application that he had once received a citation for obstructing a police officer. He also conveniently left off past lawsuits and tax liens that had been filed against him.
America's Richest City
Virginia City was a nineteenth century boomtown that grew rapidly after the discovery of the Comstock Lode of silver ore in 1859, ten years after the California Gold Rush. The find sparked a silver rush of prospectors to the area, generating immense fortunes for some.
Just fourteen years later, Virginia City had a population of 25,000 and was dubbed, "America's richest city."
The Delta Saloon was first built in 1863, and the current building bears the year 1875 above its door. Both the Delta and the Bonanza Saloon across the street draw on the city's gambling past.
The Delta's most celebrated heirloom is the grim "Suicide Table," a faro table that reputedly caused the suicide of three stricken gamblers.
But what's an old Nevada Wild West boomtown without its gambling machines?
Collectively, the Delta and the Bonanza used to have around 130 slots, and the proprietor wants to bring them back. And since rejected applicants must wait at least five years before they can ask to be removed from the gray list, Maltifano was hoping it was time for the regulator to let bygones be bygones.
Don't Mess Up
But the board's denial of licensing means he will have to reapply from scratch, a process that will take months.
Board member Terry Johnson urged Maltifano to get it right next time, which suggests licensing is at least within his grasp.
Mr. Malfitano, this is your second at-bat," Johnson explained, as quoted by LVRJ. "If you strike out on that third time at the plate, I think it's game over.
"You've been given more than ample opportunity to make a showing of your suitability and you have a robust record that you can go back and rely upon to see where the deficiencies were in the application, your participation in the application process, and the investigation," he said.
"That third at-bat, you just really can't do anything less than hit it out of the park. You can't afford anything less. That third at-bat is your final opportunity."