VICI Properties Willing to Consider More Las Vegas Strip Acquisitions
Posted on: April 18, 2023, 04:44h.
Last updated on: April 19, 2023, 03:35h.
VICI Properties (NYSE: VICI) is already the largest landlord on the Las Vegas Strip, owning the real estate of some of the most prestigious casinos in the world. That doesn't mean it won't consider adding to that already expansive portfolio.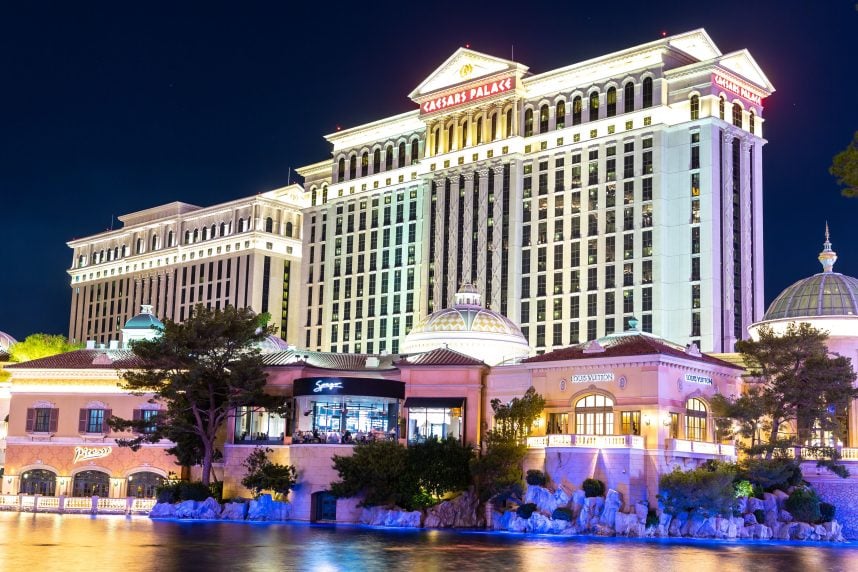 Following a spate of dealmaking over the past several years, the New York-based real estate investment trust (REIT) owns nearly 50 gaming properties across the US and Canada. VICI's 2022 purchase of rival MGM Growth Properties (MGP), coupled with the acquisition of the Venetian, Palazzo, and what was then called Sands Convention Center, significantly expanded the REIT's Las Vegas Strip footprint.
Today, VICI owns the property assets of 10 Strip venues operated by four tenants — Apollo Global Management, Caesars Entertainment, Hard Rock International, and MGM Resorts International. Even with that, the real estate firm is open to adding to its Sin City roster.
If the right properties came available with the right operators, at the right prices, we'd of course be interested," said VICI CEO Ed Pitoniak in an interview with Eli Segall of the Las Vegas Review-Journal.
Including the 10 Strip properties, VICI owns the real estate of 13 Nevada casino hotels, with one in Laughlin and two in Lake Tahoe.
VICI In Strong Position
In recent months, there's been increasing concern that commercial real estate could be "the next shoe to drop" in the global financial system. That's because of significant amounts of unoccupied offices in major cities in the US.
That problem is amplified by the shift to work-from-home caused by the coronavirus pandemic and rampant crime in office-dense cities such as Chicago, New York, and San Francisco. VICI and other casino landlords don't face those conundrums. The gaming industry is thriving, Las Vegas visitation trends are robust, and there are no signs of material weakness among VICI tenants that would endanger rent payments.
Currently, the Strip accounts for 47% of VICI's lease exposure, with regional and Canadian casinos representing the remainder.
"And as an experiential ecosystem. Las Vegas just gets richer, if not every day, every year. So our belief in the long-term health of not only the Las Vegas Strip but, frankly, the whole Las Vegas basin is really, really strong," Pitoniak told the Review-Journal.
As for the idea that VICI could add to its Strip portfolio, the REIT has the right of first refusal agreements on several of Caesars' Strip venues.  But that operator isn't likely to be a seller this year. It is widely believed that a Strip property will come to market in 2023, but it's unclear which one it will be.
The company has not commented on the matter. Still, it's possible Blackstone Real Estate Income Trust (BREIT) could raise capital by paring its Las Vegas real estate portfolio, which includes Aria, Bellagio, and Vdarra — all operated by VICI tenant MGM.
VICI Interested in Other Parts of Las Vegas
It's not just the Strip that VICI has eyes for in Las Vegas. Pitoniak told the Review-Journal the REIT would consider opportunities to add downtown and Las Vegas locals properties to its portfolio.
The downtown comments aren't surprising, as VICI expressed as much as last year. The issue is what comes up for sale there and in the locals' segment.
Boyd Gaming is the biggest operator in downtown Las Vegas. That operator and Red Rock Resorts have a near duopoly among locals casinos across the valley, and neither have a history of actively engaging in sale-leaseback deals. For its part, when Red Rock sells land or old casinos, it's almost always to a buyer outside of the gaming industry.