Vermont Sports Betting Bill Introduced, Would Legalize Mobile Wagering
Posted on: January 9, 2020, 10:09h.
Last updated on: January 9, 2020, 11:00h.
A Vermont sports betting bill has been prefiled in the Montpelier capital, and if the legislation becomes law, mobile wagering would be permitted throughout the Green Mountain State.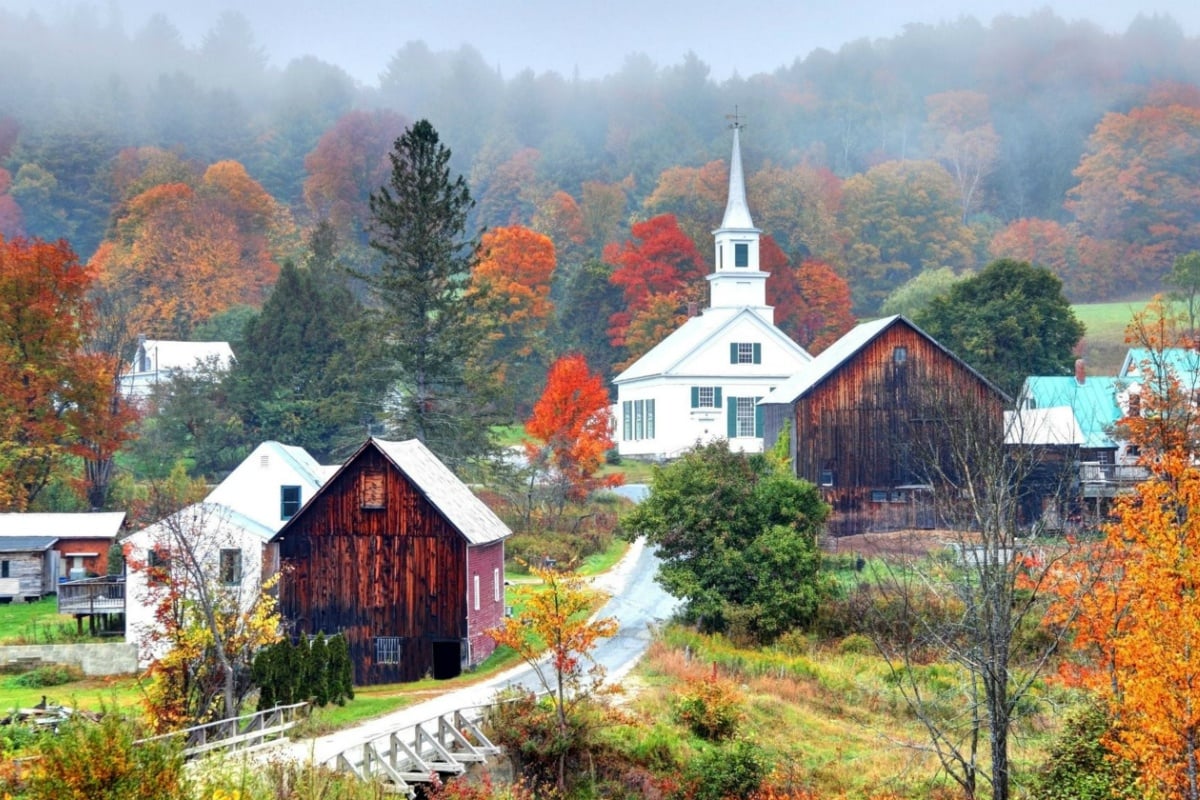 State Senators Richard Sears (D-Bennington) and Michael Sirotkin (D-Chittenden) prefiled S.213 this week. The legislation, "An act relating to sports wagering," would establish a system for the licensure and regulation of mobile sports betting.
Vermont isn't home to any tribal or commercial casinos, nor does it have any parimutuel facilities. That makes the state rare in terms of gaming options, as only Hawaii, South Carolina, Tennessee, and Utah can say the same.
Sports Betting State?
Vermont isn't exactly known for being a sports-centric state. It has no professional sports teams, and its largest college – the University of Vermont – doesn't have a football or basketball program.
However, Vermont is home to many so-called "low-landers," people who move north from New York, Massachusetts, Connecticut, and New Jersey. All four of those states are sports-obsessed areas.
Sears and Sirotkin's sports betting bill would offer operating licenses for $10,000. Gross gaming revenues (GGR) would be taxed at 10 percent, and if a book loses in any given month, those losses can be used against future tax payments.
S.213 would additionally legalize daily fantasy sports. DFS licenses would cost $5,000, and revenues would also be taxed at 10 percent.
Cheap Regulations
Home to just 625,000 people, only Wyoming has fewer residents than Vermont. Still, S.213 seeks to bring sports betting to the state at a rather bargain rate for operators.
Neighboring New Hampshire ranks No. 42 in terms of population at 1.35 million people. Sports betting went live there at the start of 2020, and is one of just two states that allows anyone 18 and older to place bets. DraftKings was selected to operate mobile sports betting in the Granite State, and will share 51 percent of its revenues with the government, so long as it remains the only online sportsbook.
New Hampshire Gov. Chris Sununu (R) tweeted, "Over $3.44 MILLION was wagered in sports betting's first week here in NH, with revenues directly benefitting public education in the Granite State. Demand is there, with over 16,000 new registrations in just 7 days. NH is happy to serve as the region's go-to destination!"
Maine ranks No. 43 in population (1.34 million). Mobile sports betting licenses cost $20,000, and online GGR is taxed at 16 percent. Iowa ranks No. 31 in the nation in population (3.1 million). Its sports betting licenses cost $45,000 each, but GGR is taxed less at 6.75 percent.
Nevada taxes sports betting revenue at 6.75 percent. New Jersey taxes land-based sports betting win at 8.5 percent, and 15 percent on mobile.
On the other side of the spectrum, Pennsylvania has been criticized for what's been deemed excessive taxes and fees on sports betting. In the Keystone State, casinos can pay $10 million for sports wagering rights, and then have their wins taxed at 36 percent.