Venetian Las Vegas Renovating Convention Center
Posted on: October 16, 2023, 04:09h.
Last updated on: October 18, 2023, 10:55h.
The Venetian Resort Las Vegas is renovating its convention center to the tune of $188 million. Las Vegas design firm Woogmaster Studio, which is also renovating the Strip resort's pool complex, has the contract.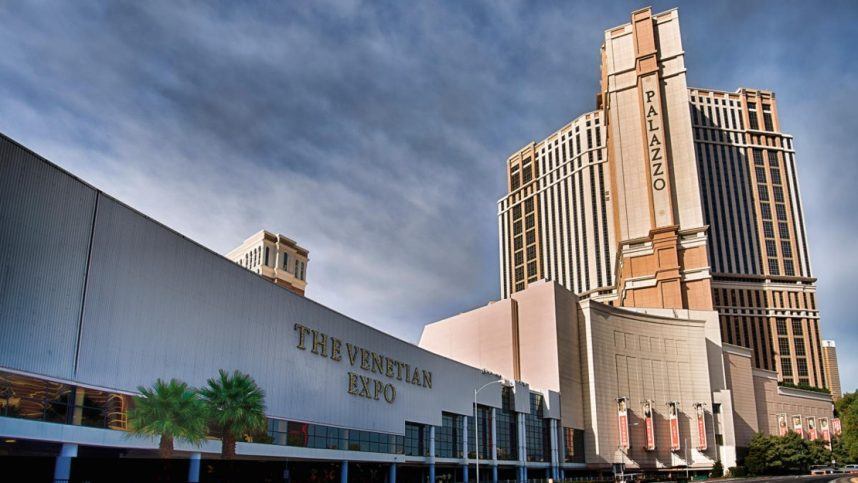 Key reconfigurations of the Venetian Expo and Convention Center (formerly Sands Expo) will include new tech, lounge-style meeting spaces, and a new color palette of cream, white, and platinum.
Embarking on a refresh of a convention center that hosts back-to-back events year in and year out is no easy task, but our promise is to provide our guests a best-in-class experience," Venetian president and CEO Patrick Nichols said in a press release.
New lounges featuring wood, marble, and velvet for "a modern take on the Venetian design of the 1930s," according to the release, are designed for invitation-only events.
New Murano glass chandeliers and streamlined brass sconces will be installed throughout the complex, as will audio-visual updates, including state-of-the-art digital screens.
"The finishes and amenities planned were thoughtfully curated based on feedback from our customers and will usher in a new era of Venetian Meetings and maintain our position at the forefront of the industry,"  Nichols' statement continued.
The renovation is set to be completed in stages between 2024 and 2026.
The renovation is part of a $1 billion capital investment project scheduled by Vici Properties, which owns the Strip resort, and New York-based Apollo Global Management, which operates it.