VEGAS MYTHS BUSTED: Las Vegas Boasts 15K Miles of Neon
Posted on: October 2, 2023, 08:04h.
Last updated on: October 24, 2023, 10:34h.
Travel, real estate, and legal websites frequently attempt to generate more traffic than they deserve by publishing lists of "surprising facts" about the cities where they do business.
One of them repeated often about Las Vegas is that it boasts "15,000 miles of neon."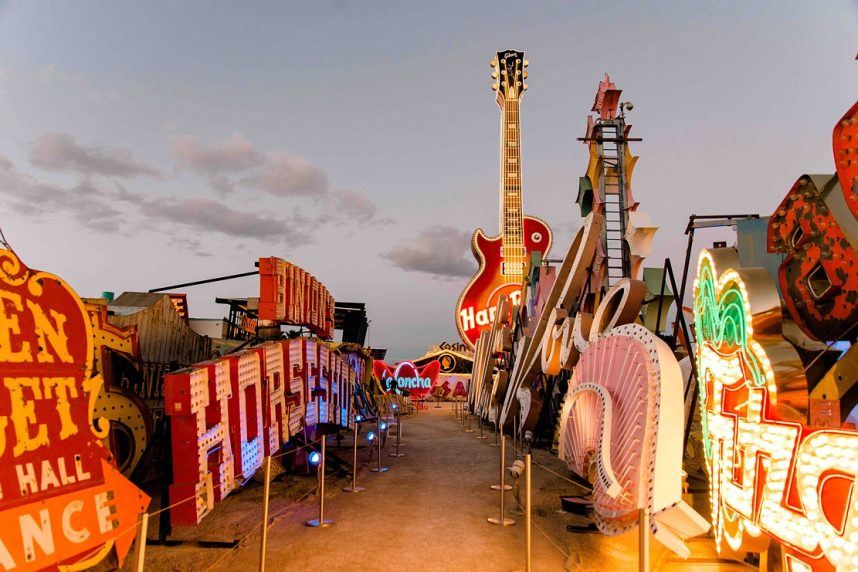 This isn't a surprising fact, just another Las Vegas myth.
It's not that there's some known Las Vegas neon distance that differs appreciably from this estimate. Any approximation of how much glass-encased neon tubing twists its way through the Strip and downtown — if somehow straightened out and laid end to end — was pulled directly from someone's butt.
This isn't just us saying this. It's one of the world's foremost neon experts.
"It would be nearly impossible to accurately obtain that figure," Emily Fellmer, collections manager at the Neon Museum, told Casino.org. "We don't even have a count of how many linear feet of neon we currently have functioning in the Boneyard."
A consensus isn't always even possible about the neon employed in a single Las Vegas building. For example, one original source stated that eight miles of neon were added to Binion's Horseshoe during a 1961 renovation, according to Fellmer. A second source quoted the number as six miles and a third as four.
Myth Interpretation
Ground Zero for the miles-of-neon myth appears to be a May 2, 2000 article about Las Vegas Boulevard published in the Las Vegas Review-Journal.
Although the Strip is three miles long, there are more than 15,000 miles of neon tubing blazing on all the casinos lining the road," the reporter wrote without citing a source.
This estimate got picked up by a Dec. 20, 2001, article in the Nevada Appeal and has never really gone away. On Sept. 14, 2023, even the Las Vegas Visitors and Convention Authority tweeted it out:


When asked where the LVCVA got this info, a spokesperson e-mailed Casino.org: "Let me do some digging," and never followed up.
Chasin' That Neon Rainbow
Even if there were some accurate way of measuring miles of neon simply by observing signs and structural trim when that R-J article ran 23 years ago — and there's definitely not — its original estimate has since been rendered obsolete by the replacement of much of that neon with cheaper, more environmentally friendly LED lighting.
For example, a 2018 press release from the Young Electric Sign Company (YESCO), operator of the Vegas Vic and Welcome to Fabulous Las Vegas signs, noted that it removed "15,000 linear feet of neon" from the Bellagio and replaced it with LED lighting.
By the way, here's a surprising fact: all neon distance is expressed as 15,000 of something.
Look for "Vegas Myths Busted" every Monday on Casino.org. Visit VegasMythsBusted.com to read previously busted Vegas myths. Got a suggestion for a Vegas myth that needs busting? Email corey@casino.org.