Valve Moves to Shut Down Skins Gambling Industry
Posted on: July 14, 2016, 03:30h.
Last updated on: July 14, 2016, 03:32h.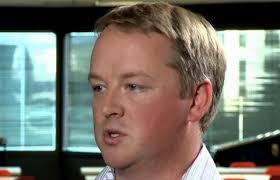 Valve has promised to pull the plug on the video-gaming "skin gambling" industry that has grown up around its Counter-Strike: Global Offensive title, while denying that it has in any way facilitated or profiteered from the gambling craze.
The video-game developer, which also owns the Steam distribution platform, has faced a barrage of criticism for keeping silent, until now, about the virtual betting market it has been accused of creating. It is also facing at least two lawsuits that accuse it of facilitating underage gambling.
Skins are collectible designer weapons that can be purchased in-game and traded on Steam for real money. CS: GO was not initially a big seller, until the introduction of the skins, which can be swapped and traded like baseball cards, turned it into one of the most popular games of all time.
The relative rarity of certain skins has made them highly desirable, and the ability to transfer them to third-party websites means they can be used as a de facto digital currency, and gambled with. It has been estimated that the skins gambling industry would handle $7.4 billion this year.
Cease and Desist
But in an official statement released Wednesday, Valve distanced itself from the third-party skin gambling sites and said it would send them notices to request that they cease operations through the Steam platform. The sites were, it said, in violation of Valve's user agreements.
"In 2011, we added a feature to Steam that enabled users to trade in-game items as a way to make it easier for people to get the items they wanted in games featuring in-game economies," said Valve's Erik Johnson.
"Since then a number of gambling sites started leveraging the Steam trading system, and there's been some false assumptions about our involvement with these sites," he added. "We'd like to clarify that we have no business relationships with any of these sites. We have never received any revenue from them. And Steam does not have a system for turning in-game items into real world currency."
The statement flatly denies the assertion of a lawsuit brought by a man in Connecticut last month that Valve "sustained and facilitated" the skin gambling markets it in order to profit from them.
Out of Control
Johnson said that the third-party sites are able to transfer the skins by "using the OpenID API as a way for users to prove ownership of their Steam accounts and items.
"Any other information they obtain about a user's Steam account is either manually disclosed by the user or obtained from the user's Steam Community profile (when the user has chosen to make their profile public)," he said.
The sites also "create automated Steam accounts that make the same web calls as individual Steam users."
Whatever the company's level of involvement, or lack thereof, in the skin gambling subculture that grew from CS: GO, it seems it has now realized its creation has spiraled out of control, and is finally taking steps to shut the industry down.