Usher is Latest Celeb to Call Las Vegas Home
Posted on: February 22, 2023, 03:29h.
Last updated on: February 22, 2023, 04:33h.
Usher is the latest celebrity to declare himself an official Las Vegas transplant.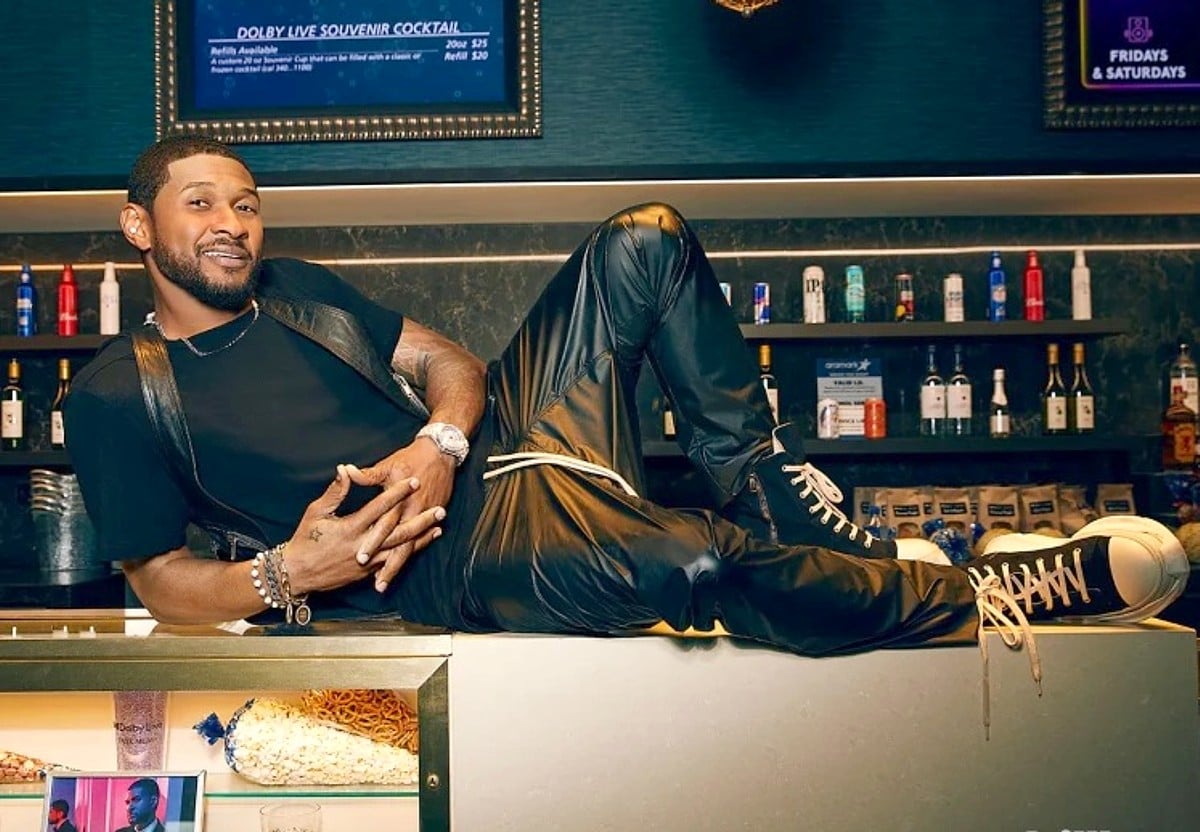 "I began to curate my own little world here, so much so that I've actually put a flag in the ground," the eight-time Grammy-winning crooner said in a new interview with The Hollywood Reporter. "I've actually moved here. For one year, I've been here."
Usher, born Usher Raymond IV, had called Atlanta home since he was 12 after moving there with his family from Chattanooga, Tenn. Until last year, he split his time between Georgia and Los Angeles. Originally, moving to Sin City was a logistical decision because he performed so frequently on the Strip.
I get a chance to sit in one spot and everybody comes to me as opposed to traveling around the country," the 44-year-old told the entertainment trade paper.
In 2021, he played 20 shows at the Colosseum at Caesars Palace during "Usher: The Las Vegas Residency," singing "Yeah," "U Remind Me," "My Boo," and other favorites from his 20-year R&B career.
Last year, Usher switched to the Dolby Live at the Park MGM to launch the "Usher: My Way" residency, performing 25 more times. This year, Usher still has nearly 70 shows on that residency left at Dolby Live. (Many are 9 p.m. and 11 p.m. performances on the same night.) Fifteen, in June and October, were added this week to meet demand. They go on sale at 10 a.m. Saturday, February 25 via ticketmaster.com/ushervegas.
Family Man
What ultimately sold Usher on planting Las Vegas roots was the same reason cited by fellow recent celebrity Vegas transplants Mark Wahlberg and Perez Hilton.
Usher is raising four children — son Sire, 2, and daughter Sovereign, 3, with girlfriend Jenn Golcoechea, and sons Naviyd, 15, and Usher V, 16, whom he raises with ex-wife Tameka Foster. And staying in one place to work — the place that all his children call home – has injected new-found stability into his family life.
During the school year is a bit complicated, but in the summertime, it's really fun," Usher told the Hollywood Reporter. "Usher (V) gets better at basketball, at least he's trying to. And Naviyd, he's found some really cool camps here and he made some friends here. My littlest ones, they literally are happy wherever they are.
"We kind of live in this really cool mansion in the sky down here, so it's pretty fun to be in the middle of all the action and then come right home and you're with your kids."