US Commercial Casino Revenue Down 79 Percent in Q2, But Industry Leaders Confident in Recovery
Posted on: August 14, 2020, 07:58h.
Last updated on: August 14, 2020, 10:27h.
US commercial casino revenue dropped nearly 79 percent in the second quarter of 2020 due to COVID-19 shuttering gaming floors. But industry leaders believe a strong recovery is already underway.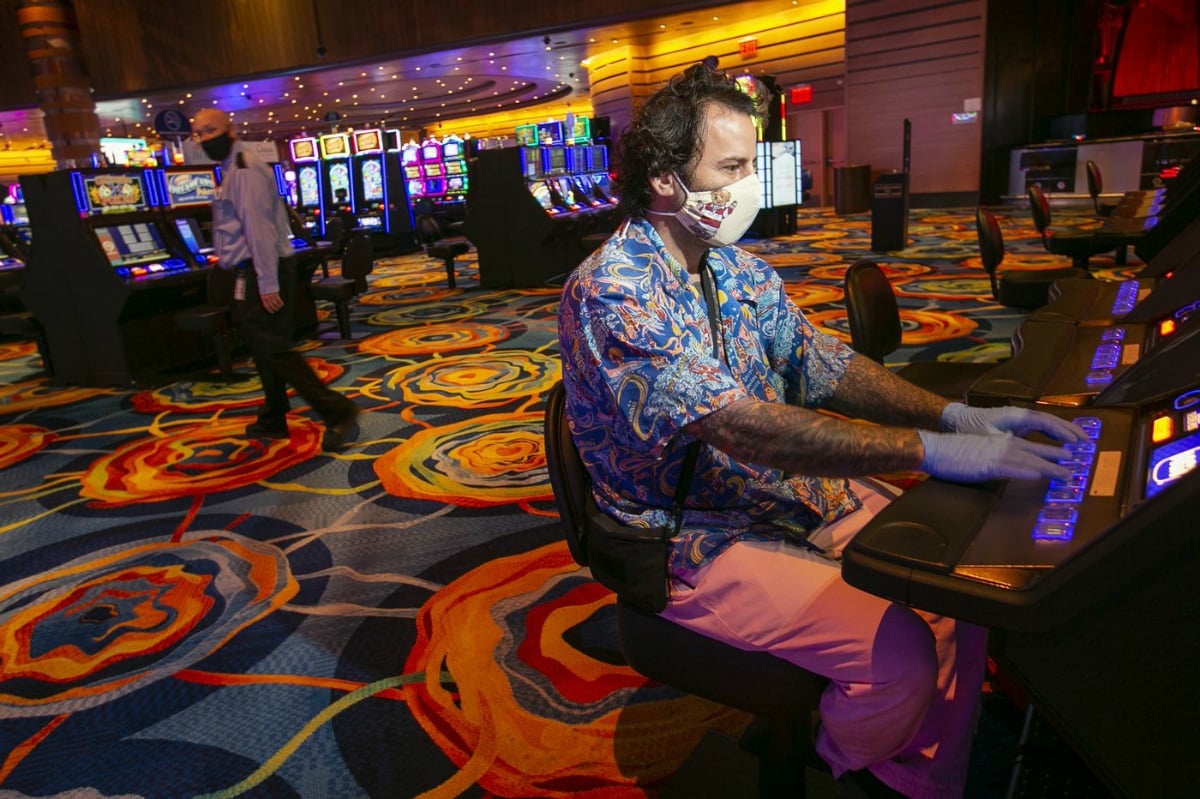 The American Gaming Association (AGA), the gaming industry's preeminent lobbying firm in DC, unveiled its new "Commercial Gaming Revenue Tracker" this week. The online tool provides state-by-state and cumulative insight into the US commercial casino industry based on state revenue reports.
The tracker's first quarterly report will hopefully be its worst. Gross gaming revenue (GGR) totaled $2.3 billion April through June, a year-over-year contraction of 78.8 percent.
COVID-19 has undoubtedly posed the most difficult economic challenge the gaming industry has ever faced," said AGA President and CEO Bill Miller. "Yet, gaming's record popularity prior to COVID-19, as well our resilience in the midst of such adversity, is evidence of the industry's foundation for continued success as we emerge from the pandemic."
During the three months, slot machines won $1.3 billion (-81.9 percent), table games $286.9 million (-86 percent), and sportsbooks $64.2 million (-46.3 percent). The lone beneficiary to the closures of brick-and-mortar casinos was internet gaming, which saw revenues increase 253.8 percent to $402.7 million.
The AGA says it will release a casino revenue summary each and every quarter moving forward. The group explains the goal is to track the industry's economic recovery.
Losers and Losers
There were no winners in Q2 2020, as the 27 states that have commercial gaming all reported year-over-year losses. Six states — Illinois, Maine, Massachusetts, Michigan, New Mexico, and New York — endured GGR of $0, as their casinos were closed for the entire three-month duration. New Mexico only has Native American casinos, but does have commercial racinos with slot machines.
The country's largest gaming states were also the biggest Q2 losers. Compared with their 2019 Q2 GGR, Nevada casino win was down more than $2.38 billion (-80.5 percent). Pennsylvania casinos reported $601.6 million fewer gaming dollars (-71.5 percent), and Atlantic City lost $550 million (-66.6 percent).
Per the AGA's COVID-19 casino tracker, 851 commercial and tribal casinos are back open for play. Only 139 remain closed. In mid-April, every single casino floor was shuttered.
Recovery Underway
Miller says that while April and May experienced GGR declines upwards of 90 percent, June marked the reopening of almost 300 commercial casinos, and with it, operators saw a pent-up demand.
The AGA says June revenue was nearly four times greater than April and May combined.
"The gaming industry has been a leader in implementing rigorous, innovative protocols that have allowed the vast majority of our properties to reopen and stay open," Miller said.