United Airlines Passenger David Dao's Turbulent Past Includes Frequent WSOP Cashes
Posted on: April 12, 2017, 10:00h.
Last updated on: April 12, 2017, 10:14h.
United Airlines passenger Dr. David Dao, who was violently removed from an overbooked flight after refusing to give up his seat on Monday, was catapulted into instant worldwide fame after the incident's phone cam video went viral, causing public outcry over his rough manhandling.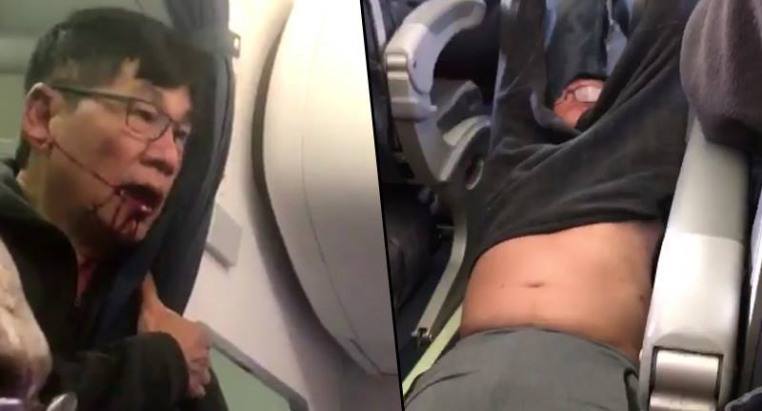 Dao, it appears, is a pretty good poker player, with over $265,000 in live poker tournament cashes to his name, many from World Series of Poker (WSOP) events. One cash was as recent as January 17 this year, when he played a WSOP Circuit event in Tunica, Mississippi and placed 11th for $1,191.
Dao, a Kentucky-based pulmonologist who told United he wasn't willing to give up his seat after being randomly selected, claiming he had to see patients in the morning, has seen his bloody removal by a Chicago Department of Aviation security officer go viral.
According toHendon Mob,the largest online database of live poker results, Dao has long enjoyed No Limit Texas Hold'em. In fact, the doctor has amassed an impressive poker resume that includes 29 cashes. His earnings total over $266,000, with the vast majority coming from World Series of Poker (WSOP) and Circuit events.
His best finish was in 2009 at the WSOP Circuit $5,000 Main Event at Harrah's Tunica,where Dao came in second for a win of $117,744.
But there's much more to Dao's story than just his poker acumen. Just hours after heavy criticism hit the net over United's treatment of the doctor and an outpouring of support worldwide came for the Vietnam-born US citizen, media outlets began releasing details, some scathing, of his dark past.
Medical License Revoked
Louisville'sCourier-Journalwasted no time in letting the world know that Dao might not be the innocent victim he's being portrayed as.
According to state records, the doctor surrendered his medical license in 2005, after he was arrested two years earlier and convicted on multiple felony counts. Dao was allegedly trading prescription medications like Vicodin, an opioid used to treat pain, in exchange for sexual favors with a male employee.
In a 130-page report in 2005, the Kentucky Board of Medical Licensure says Dao prescribed narcotics to Brian Case, his office manager, and routinely paid him $200 per sexual encounter. Dao is married and a grandfather, and his wife is also a doctor. His medical license was provisionally reinstated in 2015.
While some believe Dao's past and behavior is relevant to the United Airlines debacle (Dao was the only one of four passengers asked to deboard who refused to do so voluntarily), others say it's not pertinent to what happened on Monday.
United We Fall
United Airlines' company slogan is "Fly the Friendly Skies," but that apparently doesn't hold true on the tarmac. The airline claimed it needed to make room for employees flying to Kentucky, but when no passengers budged on taking up $800 in offered vouchers, United said it used an algorithm that included ticket purchase date, cost, and other variables in selecting who would be removed.
The company's response will likely go into public relations textbooks on how not to handle a major controversy. United CEO Oscar Munoz initially tweeted about the event, saying, "I apologize for having to re-accommodate these customers."
He later told employees in a letter that Dao was "disruptive and belligerent." Following a torrent of criticism, Munoz finally admitted, "The truly horrific event . . . has elicited many responses from all of us: outrage, anger, disappointment. I deeply apologize to the customer forcibly removed and to all the customers aboard."
As of this writing, Dao remains hospitalized in Chicago.