UK's Famous Grand National Steeplechase Will Be Computer Generated and Televised Saturday
Posted on: April 3, 2020, 12:12h.
Last updated on: April 3, 2020, 01:05h.
The UK's legendary Grand National horse race — canceled mid-March for the first time since World War II — will go ahead this Saturday, at least virtually. A computer-modeled version of the iconic steeplechase will be broadcast on free-to-air national TV in Britain, just as the physical event has been every year since 1960.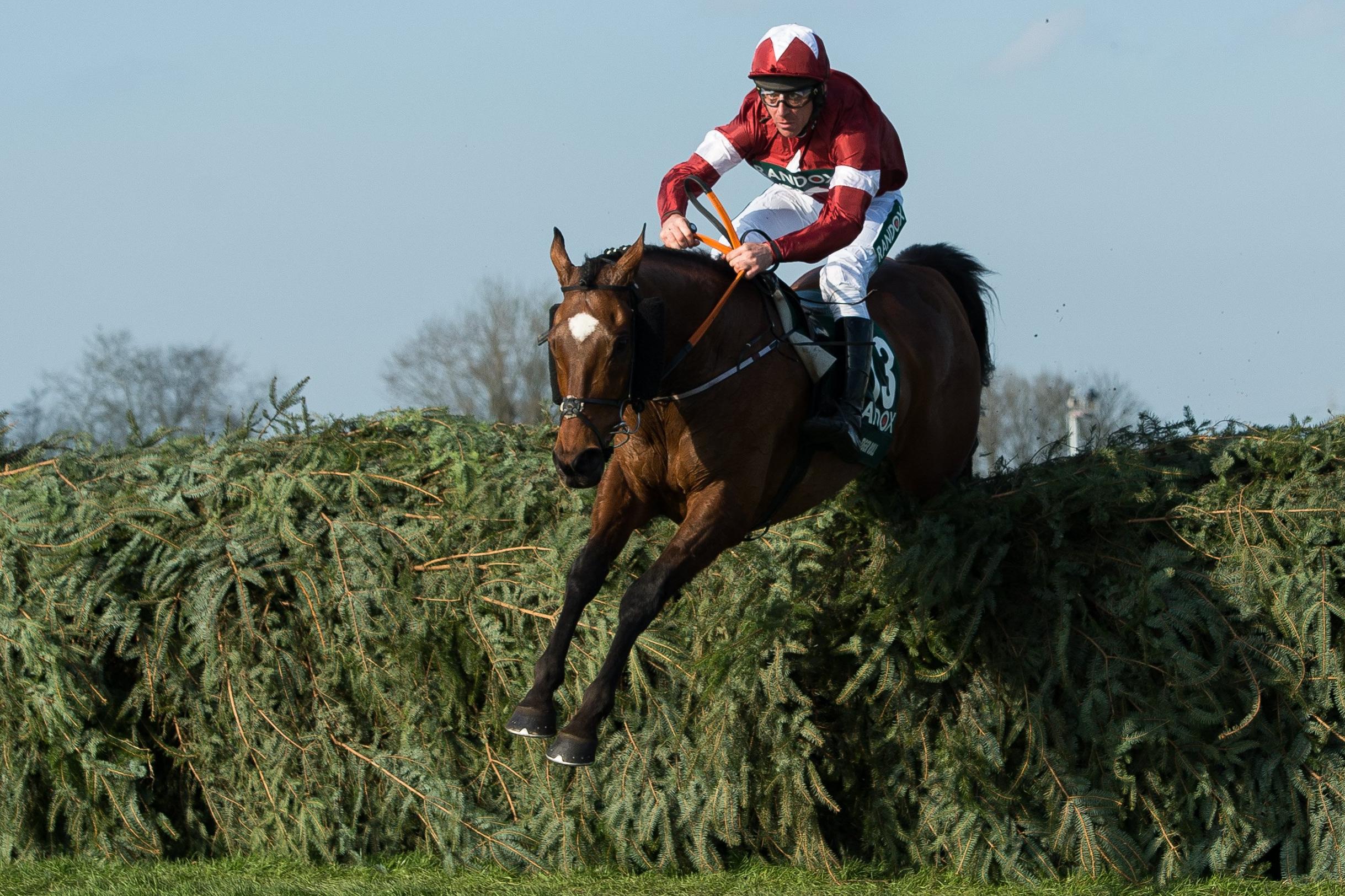 The Virtual Grand National uses algorithms to crunch factors like age, weight, form, weather, and ground to predict the finishing positions of the 40 runners that were scheduled to compete for real. The race will then be animated by the very latest in hand-crafted ultra-high-definition CGI technology.
This means racing fans will get to find out whether Tiger Roll will make it an unprecedented three consecutive Grand National wins without even having to look up from his nosebag.
There will be betting on the race — which means the result will be a closely guarded secret, known by a select few at Inspire, the virtual sports betting company behind the project, and television network ITV.
All major bookmakers will be providing the same restricted betting service, with maximum bets on the race capped at £10 ($12.27). They have all agreed to donate profits to the National Health Service to help health workers on the front line in the fight against the coronavirus.
Biggest Race in the World?
The Grand National cancellation was one of a string of blows to the betting industry last month, as major sports events were pulled on by one. The race is a huge gambling event in the UK, attracting the "one-bet-a-year" demographic.
Under normal circumstances, the industry can expect to handle around $300 million in wagers on this single event. It is the biggest horse race in the world by global viewership, with an estimated 500 to 600 million people watching in over 140 countries.
Part of the attraction is that the grueling four-mile steeplechase includes 30 fences, many of which are unusually high, which adds an element of chaotic luck to the race, sometimes creating winners at very long odds.
Tiger Roll Favorite
Former champion jockey Richard Pitman, who is part of the TV coverage on Saturday, is full of praise for the Virtual Grand National. But in an interview with CNN Tuesday, he conceded that this element of chance was the most difficult thing for the computer to simulate.
"The one thing we can't put into an algorithm is luck in running," he said. "You can go to a fence and you can't see over the side on quite a few of them. So you can jump it well and land onto three fallen horses and it's like a tripwire and all of a sudden, you're gone. So that's the thing a computer can't really do."
Defending champion Tiger Roll is the favorite to retain his title and make it his third Grand National win in a row, although we're not sure this one will count.
Most Read