UK Internet Providers Refuse to Place Warnings on Unlicensed Casinos
Posted on: January 22, 2014, 05:30h.
Last updated on: January 21, 2014, 11:11h.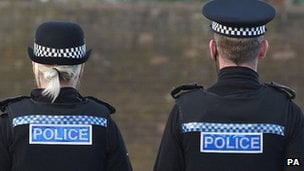 The British government's attempts to help protect users against illegal online casinos has been slowed down after Internet service providers in the country denied requests to insert "warning pages" on gambling sites that are unlicensed in the UK.
The warning pages would act to alert users to the unlicensed nature of the site they are accessing, much as warnings are enforced on sites with pornographic content which advise users of illicit images.
Not a Meeting of Minds
The Gambling Commission – which regulates commercial gambling in the UK – met with providers of broadband services, including BT and TalkTalk recently, with the hope that they would agree to the so-called "splash pages," but the companies refused the attempt and have insisted on a court order or primary legislation to enact the move before they will take any action.
"We have been exploring the Internet service providers' approach when faced with clear evidence that sites are unlicensed and engaged in illegal activities," announced the Gambling Commission. "At this stage we are just exploring back-up options as we do not expect illegal sites to be a major issue given the attractiveness and width of the legal offer."
Those close to the talks between the different bodies have stated that the government's request which was put forward to the Internet service providers illustrates that the Gambling Commission is having difficulty clamping down on unlicensed and offshore gambling websites.
Offshore Operators Hard to Regulate
While the Commission may have jurisdiction over commercial gambling within the UK, they have no authority over sites being operated overseas which can be accessed by UK punters, and can therefore offer little protection to residents in Britain.
"We do not believe that it is for ISPs to decide what content customer should access," explained a spokeswoman for TalkTalk, a major Internet provider and telecommunications company. "It is really important that there is either a proper legal framework when it comes to blocking access to sites, just like with copyright infringement, or that it is down to customer choice."
BT – another major UK telecommunications and broadband provider – agreed that the request to block gambling websites would need to be made alongside a court order.
The Commission's scramble for help from the broadband suppliers comes after new legislation which will see tax and licensing dependent on where the customer lives,  rather than where the operators are located, which many licensed operators believe will go unenforced due to an inability to regulate unlicensed operators.
Last year, Prime Minister David Cameron controversially – and likely in a bid for votes –  expressed desire for providers to impose mandatory opt-out filters for access to certain content, including pornography and self-harm websites. These are set to take effect across the industry later this year, and also include gambling sites as part of the options for the filters.
The stumbling blocks that the Commission is tripping over just adds further evidence to the difficulty faced by governments when trying to regulate the Internet, as local laws and regulations are frequently unenforceable in relation to offshore companies, which also realize they can often get away with noncompliance.