UK Gambling Commission Publishes Gambling Behaviour Report, Media Goes Into Meltdown 
Posted on: August 27, 2017, 02:09h.
Last updated on: August 26, 2017, 10:34h.
The revelation in the UK Gambling Commission's latest Gambling Behaviour in Great Britain survey, published this week, that problem gambling may have risen in the country by 0.2 percent was a predictable cause for alarm in the British media this week.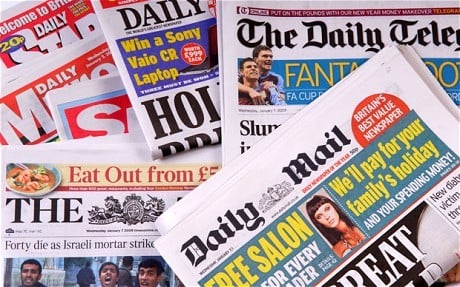 "More than 2 million people in the UK are either problem gamblers or at risk of addiction," said the Guardian, before noting that the actual figure for the prevalence of problem gambling among a population of around 54 million (UK citizens over 16) was around 430,000. The Sun chose to ignore the distinction completely, opting for the hysterical header "More than 2 Million People May Be Problem Gamblers."
Of course, problem gambling is a serious matter and the UKGC study, which analysed gambling habits of UK citizens aged 16 and over in 2015, found that the percentage of problem gamblers had risen from 0.6 percent to 0.8 percent since its previous survey in 2012.
Is Media Reaction Justified or Hysterical?
But 0.2 percent falls well within the margin of error for a survey such as this, which used a sample size of around 15,000 people.
That's not to say there hasn't been a rise, it's just that problem gambling rates remain, in the UKGC's own words "statistically stable." It's the first recorded rise at all, in fact, since the surveys began in 1999.
In comparison with many other countries, the UK's rates remain fairly low, despite the fact that it has possibly the most mature online gambling market in the world and there are opportunities to gamble on sports betting in almost every high street.
In many countries, even those where gambling is not legal, the figure tends to hover around the one percent mark. Meanwhile, in Australia the figure is 1.7 percent. Most countries use the same diagnostic criteria, known as DMS-4, to obtain their results, although, of course, the methodology of each individual survey may differ.
Meanwhile, despite the headlines, the number of people who were considered "at risk" of problem gambling has actually fallen since 2012, according to the survey, from 4.2 percent to 3.9 percent.
FOBTs Problem Gambling Rates Show Significant Rise
Nevertheless, the UKGC this week called for the industry to do more to tackle the issue. Tellingly, it found that rates of problem gambling were higher among players of controversial fixed-odds betting terminals than they were three years ago.
According to the survey, 11.5 percent of the machines users fell into the problem gambling category, as opposed to 7.2 percent three years ago, a significant statistic.
The machines are currently under a government review, the results of which are due in April, and a reduction of the maximum stakes is expected.
"We have a clear commitment to make gambling fairer and safer and these figures show that this is a significant challenge. Success will depend upon us, the industry, government and others, all working together with a shared purpose to protect consumers," said Tim Miller, executive director of the UKGC.